[UPDATED, April 2]:
Never piss off Korean netizens, we are coming to realise.
After trending on major South Korean portal Naver yesterday for his insensitive and tasteless April Fool's coronavirus prank, Jaejoong now sees himself the subject of a Blue House petition asking the government to punish him.
The Blue House is the executive office and official residence of the South Korean President. When a petition receives more than 200,000 signatures over 30 days, the government and Blue House officials must respond.
As of writing, Jaejoong's petition has received more than 12,000 signatures in less than a day.
The 34-year-old singer, who is in Japan to promote new music, also had a radio appearance cancelled yesterday after the stunt.
It was also reported yesterday afternoon that he could possibly face punishment by the Korean Center for Disease Control and Prevention (KCDC).
According to fan website Allkpop, the anti-epidemic headquarters of the KCDC said: "We're currently looking into the situation regarding Jaejoong's case. It involves the spread of false information, so we're discussing how exactly the punishment will be carried out. The quarantine authorities are able to charge people who make malicious phone calls or incite confusion, but this requires more internal consideration because it was committed by a celebrity on social media."
However, a KCDC official told Reuters that it was not considering punishment for Jaejoong.
---
Common sense doesn't come with age, as one veteran K-pop idol has shown.
Jaejoong from Korean pop group JYJ first wrote a long post on Instagram this afternoon (April 1), saying he was hospitalised for Covid-19.
According to the translation on fansite Allkpop, the 34-year-old wrote: "I've been infected with Covid-19. This was all due to my carelessness, for ignoring the advice provided by the government and all those around me.
"It's a wonder how significantly one person's actions can affect the greater society. I am apologetic toward those who may have also been inflicted with the virus because of me."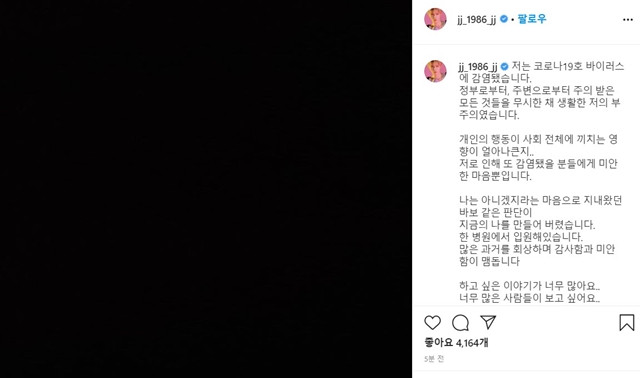 It was news to his label C-Jes Entertainment, who reportedly said they will check on it.
Jaejoong's eloquent admission naturally sparked a wave of panic and concern from his supporters and the public, especially since it was revealed he had performed live on a Japanese music programme just yesterday (Mar 31). He is currently still in Japan for promotional work.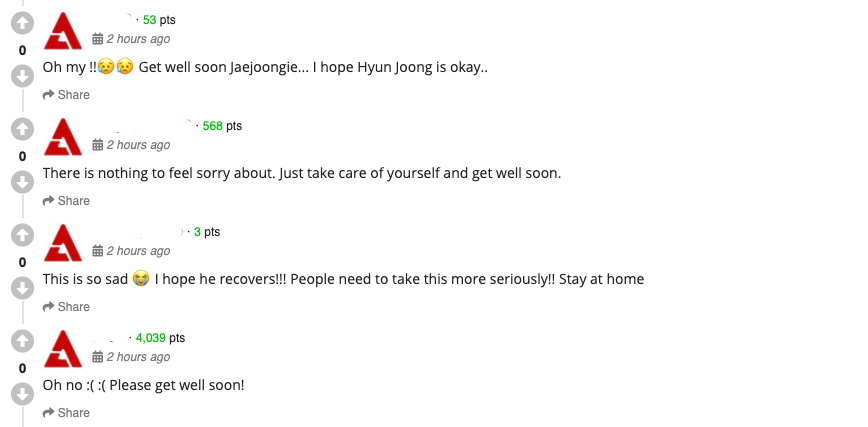 Less than an hour after his social media post, he updated the text, confessing it was just an April Fool's prank. Like, wth? 
He claimed he wanted to tell everyone that the way to protect others is to protect yourself.
"This prank was too out-of-hand for a simple April Fool's joke, and many people worried about me in a short period of time. (Covid-19) is definitely not something that only happens to other people… I will accept all punishment for this post," he wrote.
ALSO READ: JYJ's Kim Jaejoong alleges sexual violations from fans: 'They broke into my bedroom...'
Needless to say, netizens are fuming.
"My friend's brother had a heart issue and he caught the virus. I found out yesterday that he never made it so I'm absolutely furious that a joke like this was played," one netizen said.
Another added: "Very insensitive guy. How can he joke about something serious that concerns the world right now as it involves life and death. I thought he was wiser than this. (I'm) very disappointed."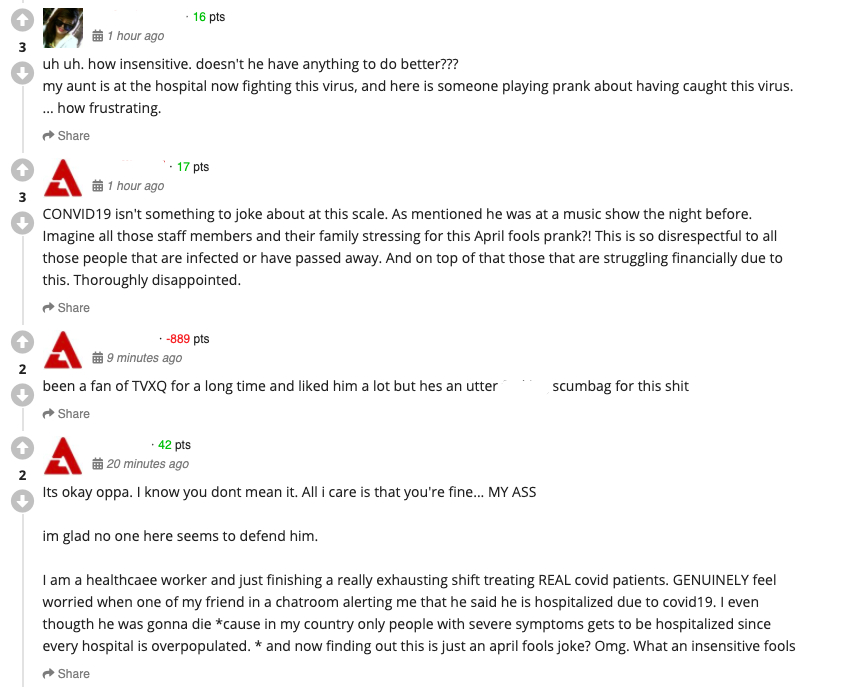 "Covid-19 isn't something to joke about at this scale. As mentioned, he was at a music show the night before. Imagine all those staff members and their family stressing over this April Fool's prank?! This is so disrespectful to all those people that are infected or have passed away. And on top of that, those that are struggling financially due to this. Thoroughly disappointed," a netizen also said.
Jaejoong's post, which had more than 60,000 likes, has since been deleted. 
Some countries have warned its citizens not to create coronavirus-related pranks on April Fool's Day, with some threatening jail and/or fines for offenders. 
For the latest updates on the coronavirus, visit here.
ALSO READ: Companies in Singapore come up with April Fool's Day pranks to brighten your day
kwokkarpeng@asiaone.com