Keanu Reeves gives 60-second franchise recap in lead-up to John Wick: Chapter 4
PHOTO: Facebook/johnwickmovie
PUBLISHED ON
March 09, 2023 5:36 AM
By
Si Jia
With the release of John Wick: Chapter 4 just around the corner, there's no better time to relive past events that took place in the franchise. Keanu Reeves has done the honours by summarising the trilogy in 60 seconds, getting both returning fans and newcomers up to speed in a new clip.
[embed]https://twitter.com/JohnWickMovie/status/1633558208701943817[/embed]
"Gangster steals a former hitman's car and kills his puppy. My late wife gave me a dog to help with me get through the day," the star starts. "He takes down half of the Russian mafia and picks a new dog along the way." Going into the events of Chapter 2, Reeves continues, "I'm fighting for my life!"
Then comes Chapter 3: "To save The Continental, Winston fakes John's death…"I don't know, Fakes John's death… you know, this character Winston's a slippery figure." The short reel sums everything up, "John is rescued by the outcast Bowery King and together they vow revenge on the High Table. Now you're ready for John Wick: Chapter 4."
Apart from Reeves, who will reprise his role as the titular assassin, the upcoming movie also stars Donnie Yen as Caine, Laurence Fishburne as The Bowery King, Ian McShane as Winston Scott, Hiroyuki Sanada as Shimazu, Lance Reddick as Charon, Scott Adkins as Killa, Clancy Brown as The Harbinger, Shamier Anderson as The Tracker, Marko Zaror as Chidi, and George Georgiou as The Elder.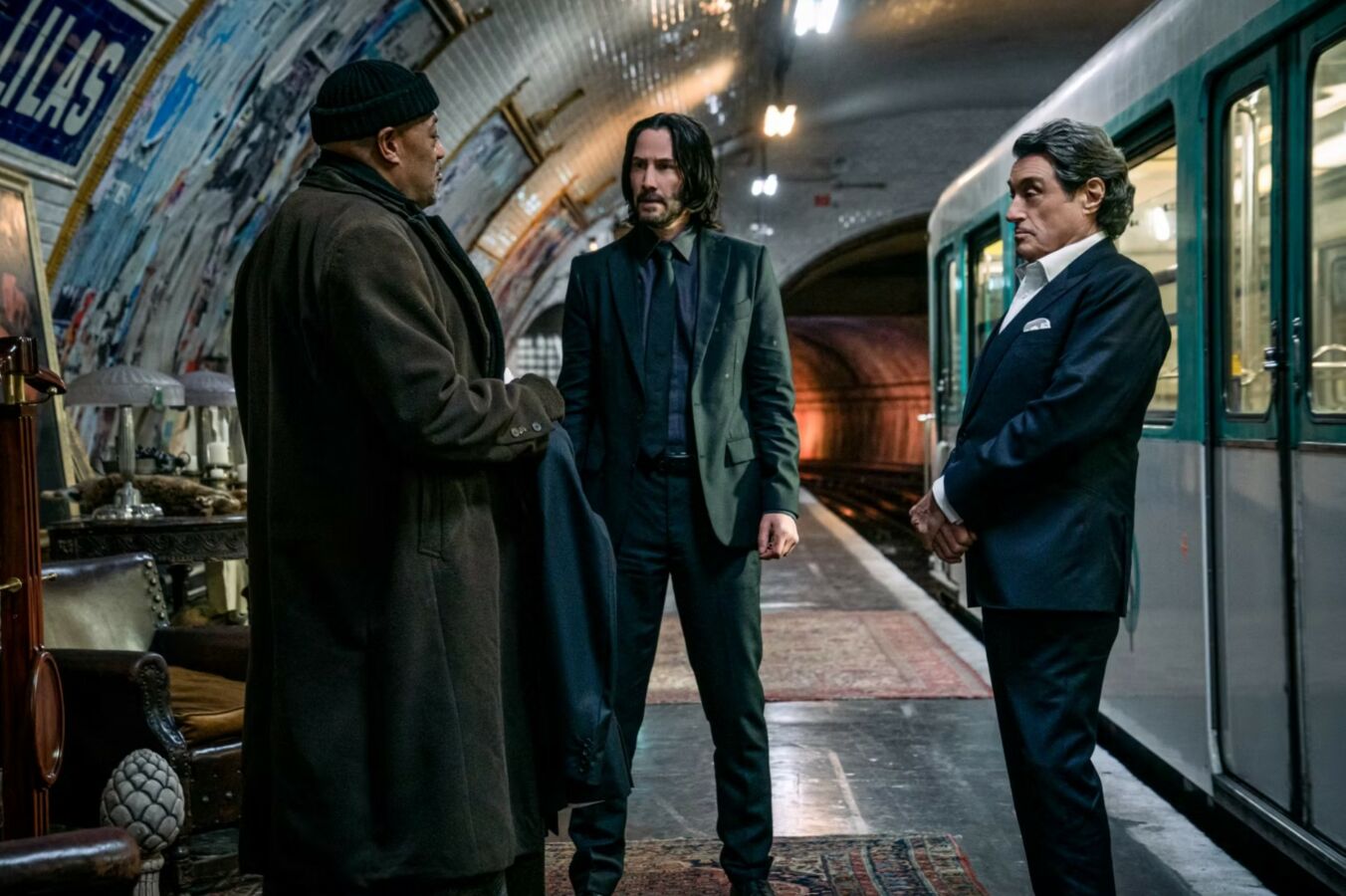 John Wick: Chapter 4 bows in theatres on March 24, 2023. Not much else is known about the movie's story, except that it'll delve deeper into High Table lore and involve more ninjas. As the longest film in the series, it's set to deliver some thrilling fighting action, including one between Reeves and Yen's characters, and introduce a new dog, which likely means bad news for the bad guys.
ALSO READ: John Wick: Chapter 4 gets longest runtime in the series, clocking near 3 hours
This article was first published in Geek Culture.