Our circuit breaker days ahead look happier already. 
After Crash Landing On You and Itaewon Class, the next big Netflix K-drama we've been waiting for, The King: Eternal Monarch, will premiere tomorrow (April 17).
Apart from the off-the-wall storyline, the drama also stars the very gorgeous Lee Min-ho. 
The 32-year-old has been away from showbiz the last three years serving his military service, but now, he's marking his grand return to the K-drama world with this series.
The King: Eternal Monarch is a fantasy drama about two parallel universes — one is a democracy that resembles modern-day Korea as we know it, while the other is an empire ruled by a single monarch.
In order to fight evil and close the door between the two worlds, the ruler of the Korean Empire — Emperor Lee Gon (Lee Min-ho) — joins forces with Jung Tae-eul (Kim Go-eun), a detective who resides in the present-day Republic of Korea.
Check out the latest trailer here:
AsiaOne met Min-ho in a video conference interview today (April 16) and spoke with him about his return and his new project.
Q: How did the three-year break change your perspectives and attitude as an actor or towards acting?
Min-ho: During the three-year break, I had the chance to look back on my decade or career as an actor and I was able to look back on what I wanted to do better, things that I believed I lacked in, as well as the values and purposes I want to set for my life as an actor in his 30s.
And of course as always, I spent a lot of time and put a lot of thought into how I can be better tomorrow than today, and better next year compared to this year. And I believe that my second chapter as an actor is starting now and because The King is the very first of this new second chapter, I really look forward to it.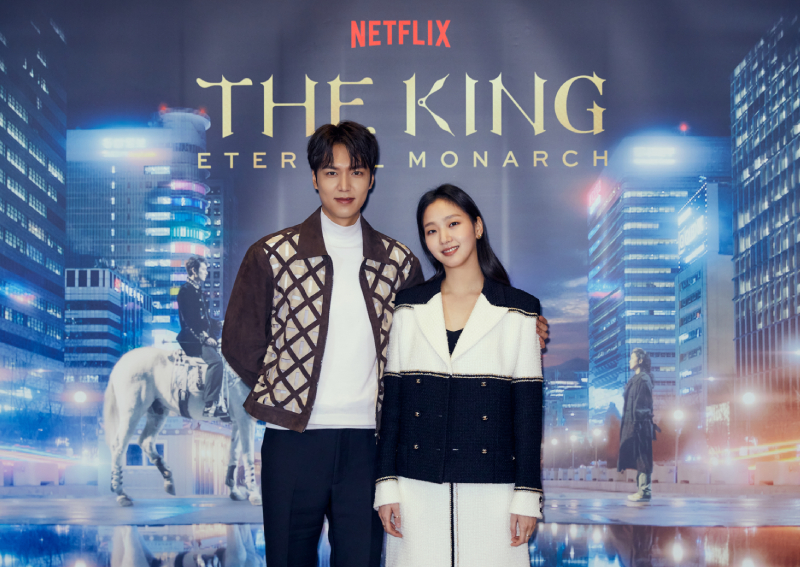 South Korean actors Lee Min-ho (left) and Kim Go-eun. PHOTO: Netflix
Q: What are some similarities and differences between you and your character?
Min-ho: If I look at the similarities, Lee Gon thinks of the people and the country, and so the heavy weight that lies on his shoulders as well as the weight of the responsibilities are probably something way beyond what I can even imagine.
Although it's a lot smaller, I do have similar experiences in that I debuted at a very young age and I am now in my 13th year as an actor. I think the more my fan base grows, so does the responsibility that laid on my shoulders. So I think I can draw some similarity in that aspect with my character.
Regarding important issues, I also like to take my time and put in a lot of thought into making that decision. But once I make the decision, I am also really the type of person to go ahead and push forth with it. Another thing is, at different times, I can be witty, playful or easygoing so I would say that that's how I am similar to my character.
In terms of the differences, of course relatively, I have the privilege of leading a freer life as well as enjoying the little things in my life compared to my character.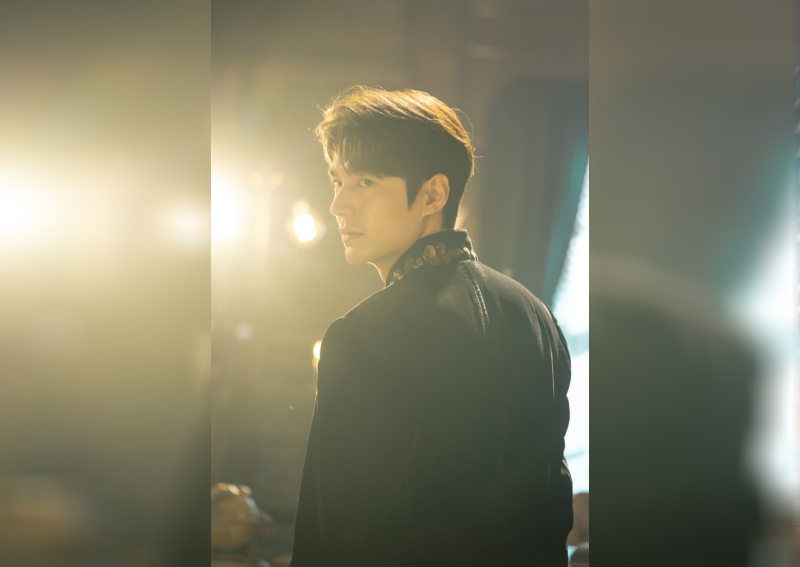 PHOTO: Netflix
Q: How was it like working with writer Kim Eun-sook again, as well as with the cast?
Min-ho: It has been a few years since (K-drama) The Heirs that I have a chance to work again with writer Kim Eun-sook. I am very happy to say that I think I have matured more since then and we are also able to communicate a little more on a truer level.
And of course, I couldn't help but marvel at the abilities of writer Kim Eun-sook as I read this script, so I am really doing my best to make our second work great.
As for my experience working with the cast on this project, because we are all around the same age, it was more comfortable and fun or 'fierce', in terms of ambience on the set, so I really enjoyed it.
Q: How is The King different from your other works?
Min-ho: If I look at the work I have done in my 20s, I think that the characters I've played in a way is like a boyish character and it is a coming-of-age story portrayed by a boyish character.
However as for the role I play in this project, it is a more mature adult and of course, it does have the growth aspect of it but he is already a grown figure and also has a great burden on his shoulders so I would say that is the major difference.
Get ready
Lee Gon. PHOTO: Netflix
From the released trailers and stills, we get a glimpse of Min-ho's charisma as a king in his royal uniform and we are swooning from the visuals.
The King: Eternal Monarch also stars Woo Do-hwan, Kim Kyung-nam, and Jung Eun-chae.
ALSO READ: Hundreds of fans give Lee Min-ho warm welcome as he completes military service
trining@asiaone.com