Are Single's Inferno 2 contestants Nadine Lee and Kim Han-bin dating? Netizens believe so
PHOTO: Instagram/Kim Han-bin, Nadine Lee
PUBLISHED ON
January 05, 2023 10:49 AM
By
Khoo Yi-Hang
While things are burning up as Netflix's Single's Inferno 2 reaches its season finale, contestant Nadine Lee seems to have found sanctuary from the heat.
Through her Instagram Story uploaded on Sunday (Jan 1), netizens have sleuthed out what could possibly be Nadine's romantic ending to the reality dating show — a relationship with fellow contestant Kim Han-bin.
In the Story post, the 22-year-old could be seen posing in a dark-coloured cap obscuring her eyes, paired with a similarly-toned face mask.
Standing close beside her with his hand on her shoulder is a man dressed in a white shirt with his face completely hidden by an emoji.
The image is captioned "Happy new year" along with a red lipstick emoji.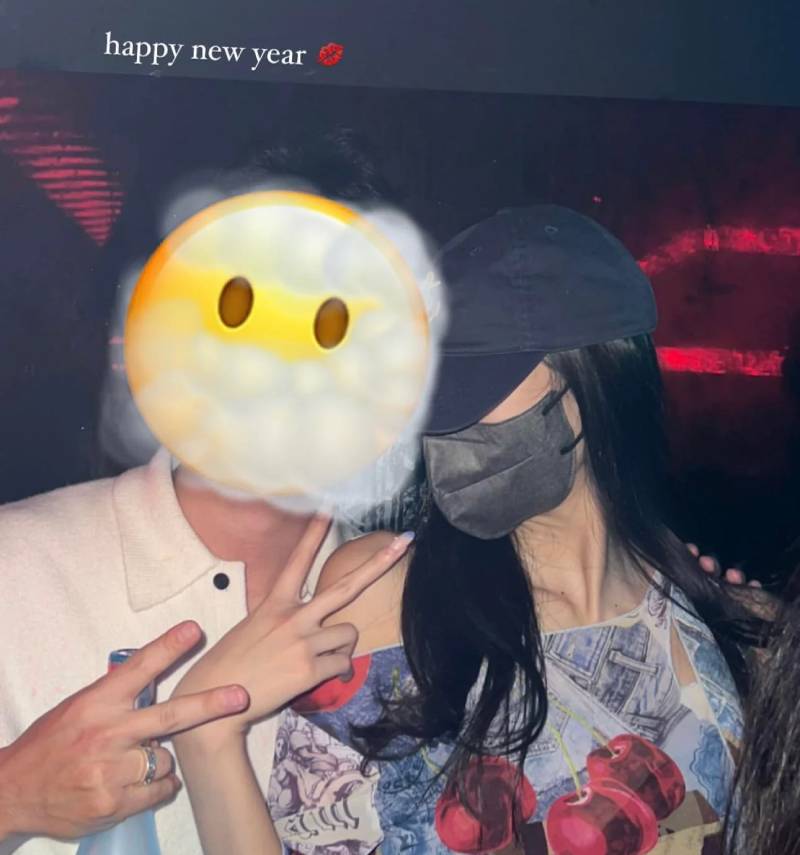 But here's the detail that has fans connecting the dots: the man has a silver ring with a distinct and intricate design, much like the one 24-year-old Han-bin wore on the show.
Single's Inferno 2 is the sequel to the explosively popular show of the same title which starred a dazzling cast of South Korean men and women.
Nadine is one of the favourites this year as she's gained fame due to her 'full-package' background — she's got both beauty and brains.
[[nid:610282]]
Not only is she a student at the illustrious Harvard University, she's also taking on the harder fields of study with a major in neuroscience and a secondary concentration in computer science.
If that hasn't sold you on how incredible she is, she's also a viral YouTube star before her participation in Single's Inferno 2 due a video of her reacting to being accepted to both Princeton and Yale.
Han-bin himself is also no stranger to being a high-achiever.
In the show, he revealed that he is a chef at the Korea International Cooking Contest organised by the Korean Cooks Federation. 
He also stated that he won the grand prize in 2018 and bagged the Director of Organisation Award in 2019. Moreover, he also shared that he has certifications for Korean, Western and Chinese cuisines.
[embed]https://www.youtube.com/watch?v=Us5vhLsyU34[/embed]
Some netizens immediately showed support for their relationship, with one saying: "Han-bin and Nadine, that's so cute!"
Another reasoned that the "face covering" made sense because "[Nadine] doesn't want it to be a spoiler for the coming episodes".
While some netizens are certain that the two are now a couple, others have also cast their doubts.
"Maybe they're just clubbing together," one user commented on TikTok.
Another also argued that the man might not be her boyfriend but just someone who values his privacy.
Single's Inferno 2 will reach its season finale on Jan 10 with its last two episodes available on Netflix.
ALSO READ: 'It's so realistic': American couple blown away by virtual spa featured on Single's Inferno
khooyihang@asiaone.com