'We'll kill all of them': Team Soldier gets more aggressive in Siren: Survive the Island, viewers appalled
PHOTO: Instagram/Lee Hyun-seon
PUBLISHED ON
June 10, 2023 1:45 AM
By
Jolynn Chia
They are trained to fight in wars, but now they're fighting other professionals in a reality show — and taking their aggression to the next level.
While Team Soldier has faced criticism before, it has escalated further in the final five episodes of Netflix's survival show Siren: Survive the Island after they pulled stunts that left viewers unamused.
[embed]https://www.youtube.com/watch?v=F8xTxijPFxY[/embed]
The Korean series gathers six teams, each consisting of four women hailing from typically male-dominated professions: the military, the police force, firefighting, bodyguarding, athletics and stunt work.
The ultimate goal for the 24 contestants is to eliminate all other teams and defend the honour of their professions. No prizes have been announced; it seems the winning team brings home only bragging rights.
Warning: Spoilers ahead.
Team Soldier's increasing verbal abuse towards other contestants has gained ire from viewers of the show.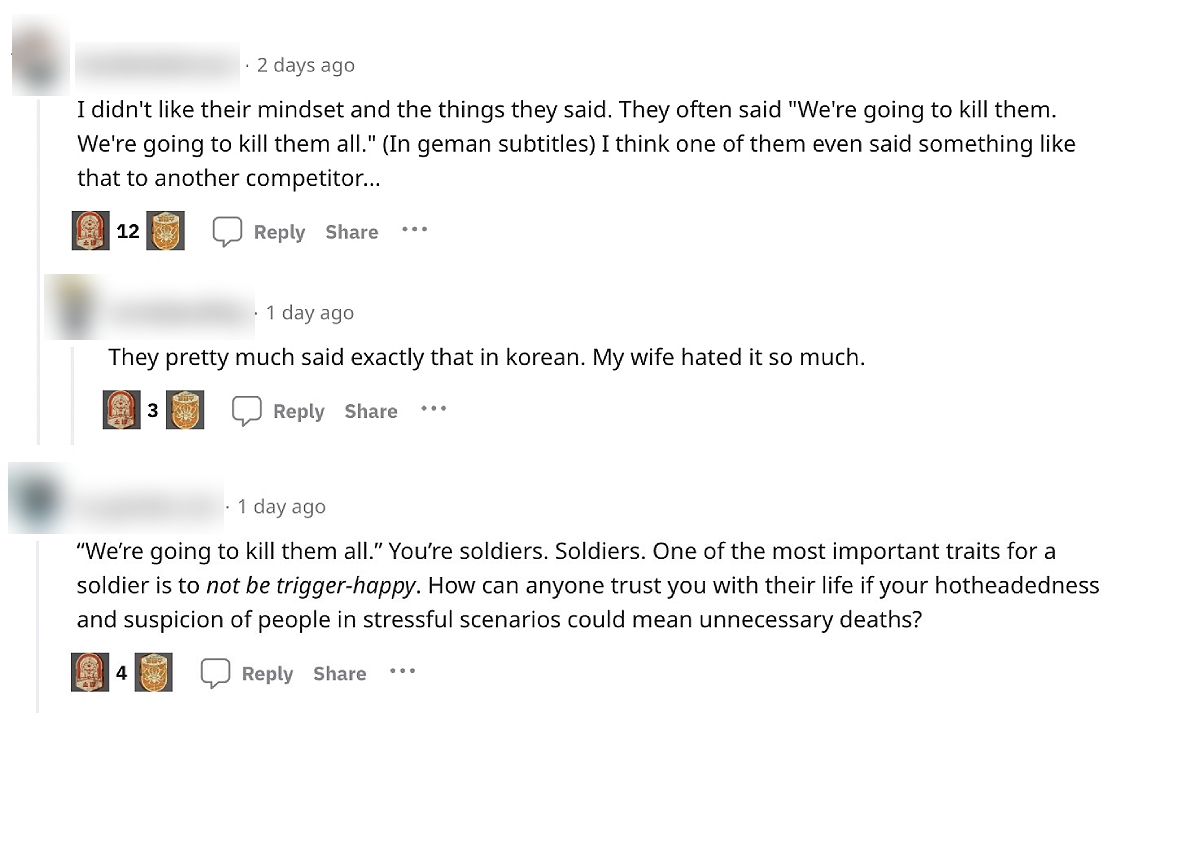 "We're going to kill them all," members from Team Soldier taunted aggressively throughout the show. Many viewers were not impressed, as seen on Reddit.
[[nid:632774]]
A user said: "One of the most important traits of a soldier is to not be trigger-happy. How can anyone trust you with their life if your hotheadedness and suspicion towards people in stressful scenarios could mean unnecessary deaths?"
"My wife hated it (Team Soldier's taunt) so much," another added.
While defending their base from an attack by other teams in episode seven, Team Soldier's red-haired Kang Eun-mi, more commonly known as Kkang Mi — and a previous participant of Netflix's Physical: 100 — threw the fire extinguisher down the stairs at the attackers from Team Firefighter and Team Athlete after spraying it at them.
Some viewers who initially supported Team Soldier changed their minds after this antic.
"I liked the exaggerated spirit and unhinged way they chanted and pumped themselves up… The turning point personally was when they threw the fire extinguisher," the viewer admitted.
Another criticised: "The fact that they threw it carelessly and confidently at an area where there is smoke (and no visibility) is so reckless. Makes it look like they have the intent of hitting someone, especially when the stairs are the only way into the cabin."
A Redditor also had an issue with Team Soldier having accessed the medical records of the other participants.
"It was a line that shouldn't have been crossed. Whether it was left there on purpose by the production team or unintentionally by the doctor, it was unprofessional and unethical (to read them)," the person asserted.
Who's to blame?
Some opined that Kkang Mi was the main source of problematic behaviour in Team Soldier, while other soldiers were outstanding and acted above board.
One said: "I found Kkang Mi a bit unbearable… She was also the one who threatened Team Athlete about taking their base (while trying to form an alliance)."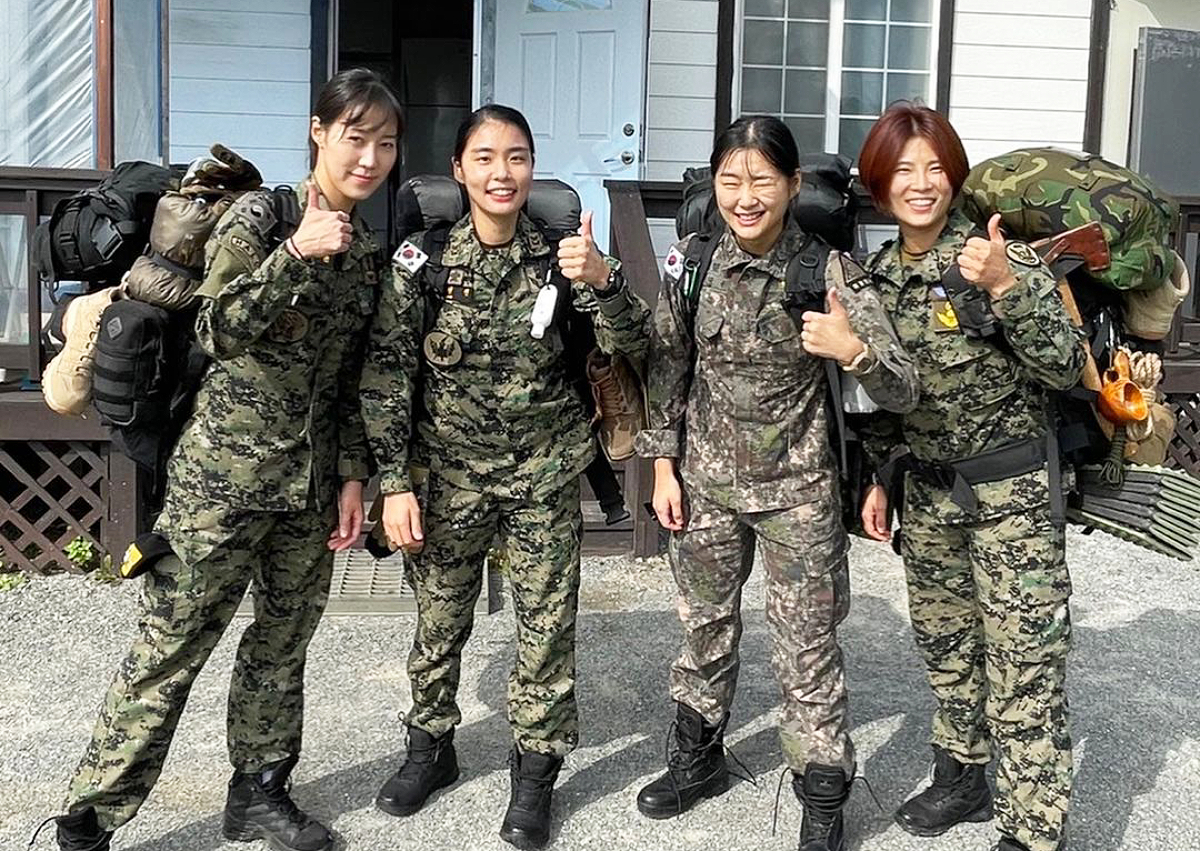 Another person said that she liked the rest of Team Soldier: "I liked Kim Na-eun and their leader (Kim Bo-meun). They seemed to be the more tactical half of the group and no one could match Na-eun's intel gathering."
Some sceptical users speculated that the producers egged contestants on in order to produce tension, and the editing steered the narrative in a specific direction.
"I'm sure the other teams did equally unsavoury things too but they were left out of the final cut so that they would be portrayed as heroes," one wrote.
Another defended the women in green: "While the athletes and firefighters were allowed to showcase their trained abilities, the soldiers couldn't possibly kill like they were trained."
Some felt that Team Soldier were unrivalled in skills, and simply took the game more seriously than the rest, adding that at least they offered entertainment value.
"Everyone was treating the show as a game, but Team Soldier went full out… Soldiers displayed good tactics and aggression. But they just took it to a higher level than everyone else so it became distasteful to watch," one concluded.
Lighting a fire under Team Firefighter
Others criticised Team Firefighter for having poor tactical skills, and that Team Athlete had unfair advantages as they could apply their athletic skills more.
"Team Firefighter's leader (Kim Hyu-na) was inspiring but made too many simple mistakes," a Redditor stated.
They detailed Hyu-na's mistakes, including getting caught by Team Stunt when snooping around their base, being eliminated early when fighting Team Police and being blatantly visible when hiding decoy flags in Team Soldier's old base.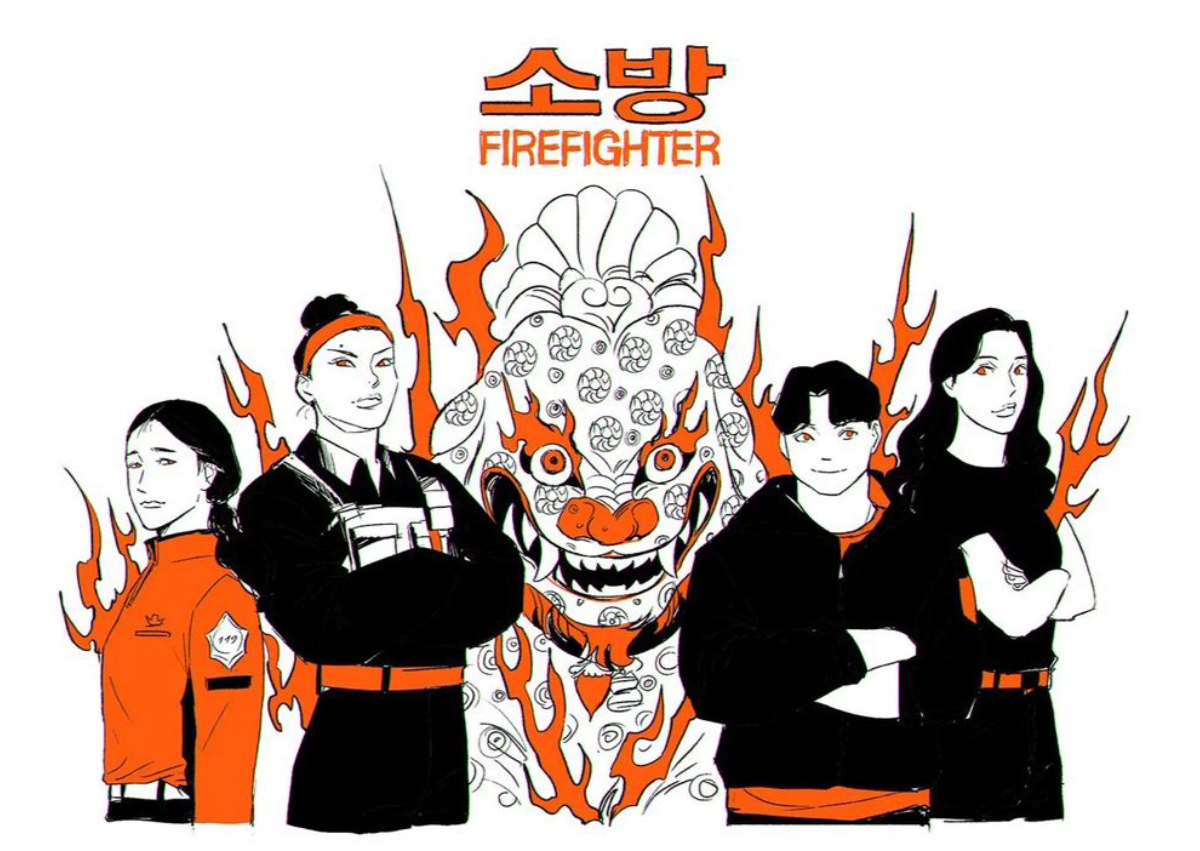 Some felt that Team Firefighter's best decision was to form an alliance with Team Athlete and both displayed great teamwork, but the firefighters' own performances in the finale was disappointing.
"After the alliance wiped out all their competitors, Team Athlete finished them off like a mere inconvenience."
For some, however, they simply enjoyed the journey of the series, calling it "the best reality show on Netflix".
"It is incredible to see all these amazing, ambitious, strong rebels and role models represented on screen!" a Redditor concluded.
All 10 episodes of Siren: Survive the Island are now streaming on Netflix.
ALSO READ: Physical: 100's Choo Sung-hoon spars with action star Jang Hyuk in new K-drama
jolynn.chia@asiaone.com

No part of this story can be reproduced without permission from AsiaOne.