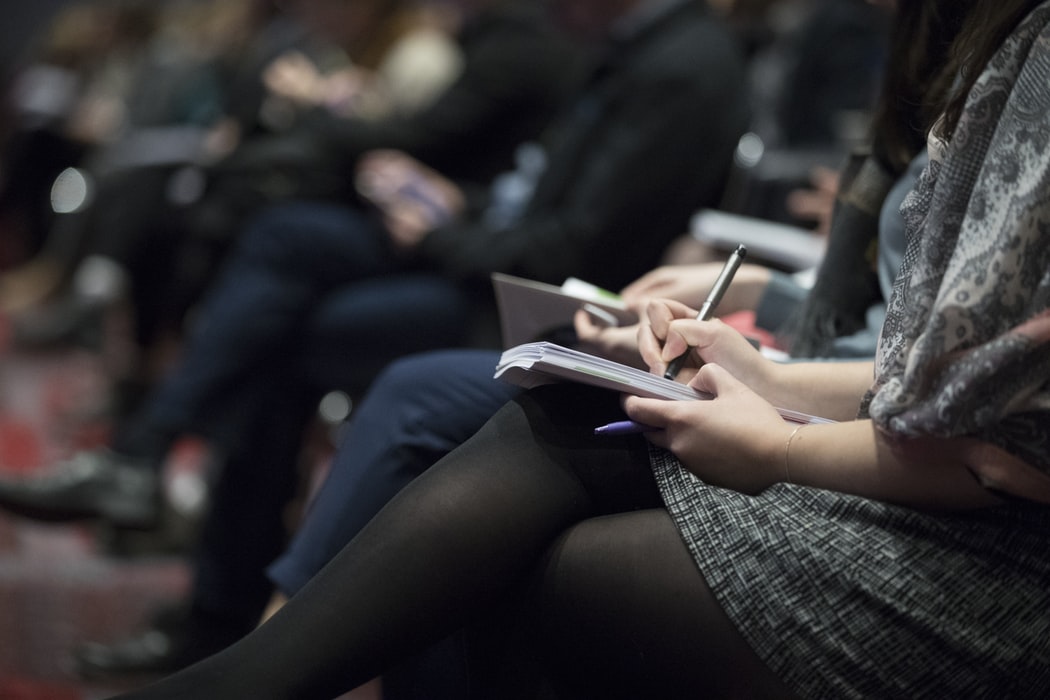 If you are a Singaporean aged 25 or older, you are probably aware that you have been given $500 worth of SkillsFuture credits. If you have not used it because you have procrastinated all this while, you will be happy to know that you could potentially start your own business by signing up for a skill-based course.
Even if you do not know what your passion is, participating in a course will help you discover what you are interested (or not interested) in. After the course, you can then decide if you want to upgrade yourself by signing up for relevant higher-level courses. You might also want to explore a totally different skillset instead.
Whichever it is, it is always beneficial to take practical steps to improve yourself. This means taking time to develop new skills, apart from deepening your knowledge in your current field.
Here are our top 10 courses you can consider signing up for.
#1 YOU WANT TO BE AN ANIMAL WHISPERER
You will learn to understand and appreciate the emotions and thought processes of animals. Whether you are planning to start your own pet boarding hotel, dog shelter, or pet grooming company, this course will give you a firm foundation on how to communicate with animals the right way.
By understanding how to foster and deepen your relationship with animals, it will be easier for you to complete duties with them more efficiently.
Furthermore, isn't interacting with animals extremely therapeutic? This course has a practical segment on communication with animals, so you'll be sure to meet some furry friends.
Full fee: $490
Duration: 2 days (12 hours)
Offered by: Perfect K9
#2 YOU WANT TO HELP DOGS LOOK THEIR BEST
If you aspire your dog to be as famous as Crusoe the celebrity dachshund, you must first ensure that it looks its best. This dog grooming course will teach you the basics and principles of canine grooming to maintain animal comfort and health.
This includes pre-bathing, bathing, and drying techniques, and how to safely cut the nails of dogs. Basic canine first aid will also be taught.
After entering the pet grooming industry as a pet groomer, you might be inspired to set up your own dog grooming centre in the future.
Full fee: $360
Duration: 1 day (9.5 hours)
Offered by: Lifeskills Academy
#3 YOU WANT TO HELP OTHERS TAKE GREAT PHOTOS
Are you always the last person that people ask to help take photos? This course will equip you with the skills to master basic yet powerful photographic techniques. This means going beyond the technical stuff such as ISO, aperture, and exposure - you'll also learn how to process these photos in the Adobe Creative Suite.
With works to call your own, you might be encouraged to snap more photographs. You could potentially discover hidden locations in Singapore and be amazed at how many more people you will interact with. Once you master the basics, you can then take higher level photography courses which will certainly guide you in becoming a professional photographer one day.
As a freelance photographer, you are your own boss. This means greater flexibility in doing what you love
Full fee: $445
Duration: 12 hours
Offered by: Republic Polytechnic
#4 YOU WANT TO GIVE PEOPLE A HANDCRAFTED ALTERNATIVE TO STARBUCKS
Spending $8 on a cup of latte is not healthy nor sustainable for your wallet. This course will teach you how to prepare your own espresso, cappuccino, or latte every morning.
Even with no barista experience, you will know how to calibrate grinders through hands-on practices. If you are an aspiring cafe owner, learning the basics of specialty coffee is the way to ensure the quality standards of your future cafe.
The course fees include one written and one practical test. At the end of the course, you will earn an international certification by the Specialty Coffee Association.
Full fee: $446.40
Duration: 8 hours
Offered by: Bettr Barista Pte. Ltd.
#5 YOU WANT TO RIDE THE BIG DATA WAVE
This course might help you discover your hidden passion in programming. In this Fundamentals of data mining course, you will learn the likes of data exploration, visualisation, cleaning, transformation and reduction. These techniques can be applied to business analytics problems.
If you are interested in computing languages after this course, you might consider signing up for other programming courses that focuses on C, C++, Java, or Python.
Once you have mastered most coding languages after intense reading and practising, you can consider becoming a freelance coder.
Full fee: Not stated
Duration: 36 hours
Offered by: Singapore University of Social Sciences
#6 YOU WANT TO CREATE DELIGHT ARRANGEMENTS OF FLOWERS FOR CLIENTS AND LOVED ONES
If you ever found yourself not knowing what kind of flowers to get for your girlfriend on Valentine's Day, you'll be glad to know that this Floral Arrangement & Design Bouquet course will teach you how to choose complementing blooms and create your own hand-tied flower bouquet.
Beyond fresh flowers, you'll also learn how to condition and care for preserved and dried flowers. Thereafter, you'll be taught the technique of putting together a preserved and dried flower bell jar arrangement.
If one of your life goals is to open your own florist shop or wedding planning company in the future, this course will give you the essential skills to make beautiful floral arrangements. You'll be able to expand your product range to rustic style bouquets and give greater variety to customers.
Full fee: $250
Duration: 1 day (7 hours)
Offered by: Fleuriste Pte. Ltd.
#7 YOU WANT TO HELP PEOPLE BE HEALTHIER PHYSICALLY AND MENTALLY
If you enjoy sports and hope to help others become more active, you can consider signing up for this Yoga Instructor Course, which covers breathing techniques, loosening exercises, yoga asanas, and more.
Yoga is not only beneficial for the body but for the mind too. As a yoga instructor, you not only improve your own flexibility, but you'll get to help others attain holistic health.
This course is perfect for individuals who want a comprehensive knowledge of yoga therapy and hope to eventually become a yoga trainer.
Full fee: $2,649
Duration: 90 days (200 hours)
Offered by: Union Centre Pte. Ltd.
#8 YOU ARE CRAZY ABOUT ARTISANAL BREAD AND PASTRIES
It is more beneficial in the long run to learn how to produce your own pastries than simply buying bread from a bakery, which might cost more or taste different from what you were hoping for.
In this Essential Artisan and Country Style Bread Course, you will learn hand-kneading techniques and how to prepare and make artisanal and country bread.
In two days, you will learn how to make six different types of bread. After this course, you can use the skills you have learned to come up with your own creations. You can even explore adding a twist to the flavour or shape of your bread. In the future, you might even want to open your own home-based bakery.
Full fee: $200
Duration: 2 days (12 hours)
Offered by: Phoon Huat Pte. Ltd.
#9 YOU LIKE TO DREAM UP AND CREATE PHYSICAL OBJECTS
Technological advances have led to the rapid rise of 3D Printing. 3D Printers have revolutionised the way we produce prototypes in a much faster and efficient way.
This course will cover many areas, such as the type of 3D printers and materials to buy, how to setup and troubleshoot the printer, and how to use the 3D software to design your products.
Whether you are an engineer hoping to start your own materials company in the future or an interior designer wanting to dwelve deeper into architecture, knowing the essentials of 3D Printing is the first step to starting your own design-related company.
Full fee: $480
Duration: 2 days (16 hours)
Offered by: Apps Pte. Ltd.
#10 YOU WANT TO BE AN ONLINE RETAILER AND WORK ON YOUR OWN TERMS
You might be a regular shopper on e-commerce platforms such as Qoo10, Lazada, and Carousell, but have you thought about starting your own business on any of these platforms?
But first, you will need to know what the current trends and opportunities for e-commerce are.
Key highlights of this course include how to create and manage your very own seller's account, how to source for cheap products overseas that you can resell, and how to ship overseas items back to Singapore for as low as a $2.99 flat fee. Lastly, how to create a brand for yourself.
If you are a budding entrepreneur in the e-commerce marketplace, this course is a great place to start.
Full fee: $500
Duration: 2 days (14 hours)
Offered by: Conversion Hub Holdings Pte. Ltd.
TAKING OWNERSHIP FOR YOUR OWN PERSONAL DEVELOPMENT
For many of the above courses, SkillsFuture credits will help offset the course fees, which means that you will not need to fork out a single cent. The government will also provide periodic top-ups so you may accumulate your credit.
Although your credit has no expiry date, you should utilise them soon and sign up for any courses that interests you. Who knows, the course you are interested in might be discontinued in the future.
Becoming an entrepreuneur is never easy. Besides having to master skills, you'll also need to be able to deal with high stress levels and manage your subordinates effectively. Upgrading yourself is the first step to discovering your potential.
LOOKING FOR A JOB INSTEAD?
Even if you don't decide to start your own business, using your SkillsFuture credits to explore new industries and pick up up additional skills can be immensely helpful in opening up more career opportunities.
If you are a Singaporean who is unemployed or wish to make a career switch, Workforce Singapore can help connect you a to job you are looking for. To get started, you can make an appointment with Workforce Singapore here. Someone from the organisation will give you a call to arrange to meet up, and to link you up with the right companies and schemes that you are suitable for.
This article was first published in Dollars and Sense.