5 tech-driven artworks you must see at ArtScience Museum's upcoming Super-Trajectory: Life in Motion
Want to feel a little artsy this February? Super-Trajectory: Life in Motion is a showcase of new media artworks from Singapore and Taiwan presented at ArtScience Museum in collaboration with Inter-mission (Urich Lau and Teow Yue Han) and tamtamART (Vicky Yun-Ting Hung, Wei-Ming Ho and Lois Wen-Chi Wang).
First conceived in mid-2018, this special programme comes as part of ArtScience Museum's ArtScience in Focus. Responding to a quote by Arthur C. Clarke, the British science fiction writer and futurist, Super Trajectory bridges the gap between what we know now and an imagined utopian future.
Explore how technology interacts with art to shape our daily lives with these five artwork recommendations!
ONE DAY I FORGOT AND USED MY HANDS (2010) BY CHARLES LIM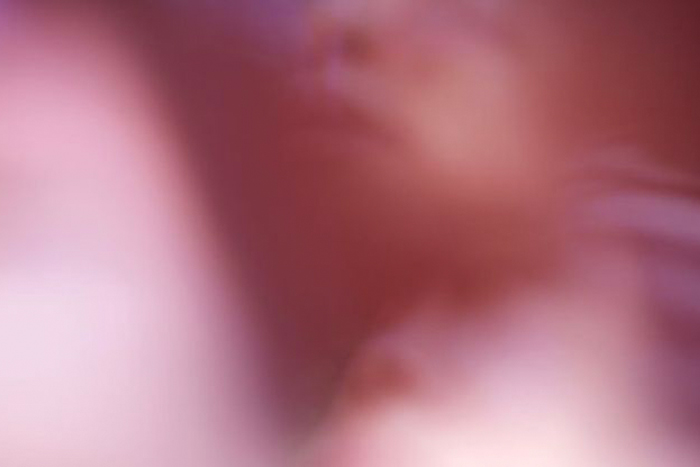 Serendipitously discovering a new film-making method by using a camera without a lens, the Singaporean artist uses this experiential method of creating images in One Day I Forgot and Used My Hands. Blocking portions of the light with his hands, his work reminisces the camera obscura in the early days of photography.
You will be able to catch a glimpse into his experimental artistic processes which emerge from a more exploratory and intuitive human-machine interaction.
RESCUE OPERATION(S) (2019) BY ONG KIAN PENG
A fictionalised account of climate change and melting ice sheets set in the future, Rescue Operation(s) is a story constantly rewritten.
Presented through new media platforms of voice synthesis, visuals, and kinetic sculpture, an AI bot generates a story - with whatever it decides to be true.
Through this work, the Singaporean media artist calls into question the blurred boundary between truth and falsity, especially in the age of politics surrounding climate change.
EATING CAKE (2018) AND FOOTBOUND (2019) BY WEIXIN QUEK CHONG
Touching on the trend of autonomous sensory meridian response (ASMR), eating cake and footbound explore how tactile sensations and auditory stimuli are experienced through digital media.
In eating cake, a pair of hands tears into dessert, crushing it to the background of a textured soundtrack. footbound then combines the movement of feet on latex with lines from Sappho's poems, and deep sea ASMR sounds.
PATHS TO THE PAST(2018) AND PATHS TO THE FUTURE (2019) BY HSIN-JEN WANG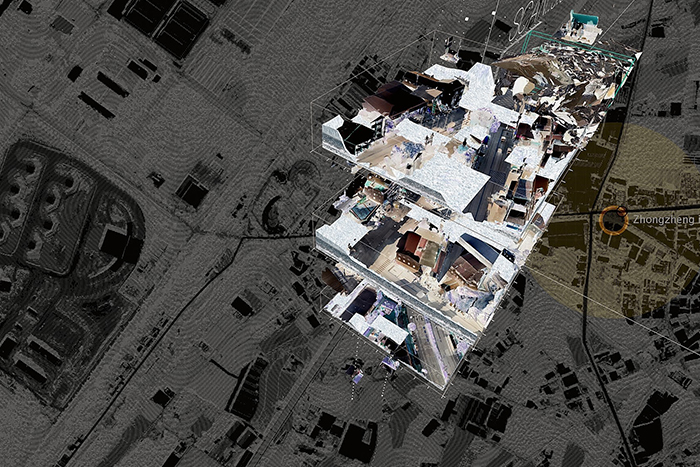 Paths to the Past delves into the concept of memory and home, from the perspective of computer coding. An experiment in understanding the act of recollection in the age of algorithms, the Taiwanese artist uses aerial photography, 3D rendering, and field recordings to offer his personal account of home.
In Paths to the Future, he seeks to transcend the geopolitical boundaries of Taiwan by using a wavefunction collapse algorithm. Consider how nations may be redefined if borders shift!
WANDERER 002 (2020) BY TSAN-CHENG WU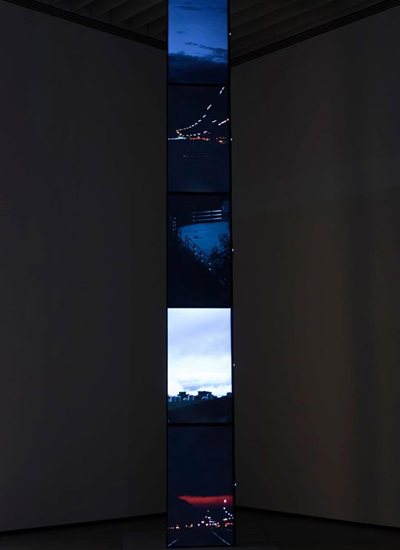 Scanning the city from its ground up, Wanderer 002 stitches together audio-visual portraits of Taipei, showing how the individual navigates the rapidly changing urban environment. Inviting you to wander through these fragments, watch how life moves to the rhythm of the city's routines, and observe how we shape our cities as they shape us.
Super-Trajectory: Life in Motion is happening from 20 February to 8 March 2020 at ArtScience Museum, as part of ArtScience in Focus, a multi-disciplinary platform that presents collaborations with education, art, science, and technology partners to facilitate the exchange of ideas.
Exhibiting artists include Cecile Chagnaud, Debbie Ding, Chih-Ming Fan, Charles Lim, Mangkhut (Jeremy Sharma), Ong Kian Peng, Weixin Quek Chong, Syntfarm (Andreas Schlegel and Vladimir Todorovic), Hsin-Jen Wang, and Tsan-Cheng Wu. The first iteration, Super-Trajectory: Media/Life Out of Balance, took place at the Tainan Art Museum last year.
Read on for a short interview with the Inter-mission pair to find out what to expect.
HOW WILL THIS SHOWCASE AT ARTSCIENCE MUSEUM BE DIFFERENT FROM THE ONE AT THE TAINAN ART MUSEUM?
Urich: For the one in Tainan, we focused more on a static exhibition format, but we've changed the new format to be more conducive to ArtScience Museum. I think this is different in a way that we approached the Tainan show to explore different ways to showcase the artists' ideas in the form of objects and screens and sound.
WHERE WOULD YOU SAY SINGAPORE STANDS IN TERMS OF TECHNOLOGY IN ART?
Yue Han: I think that media art in Singapore is still quite scattered. What ArtScience Museum has done which I really appreciate is bringing all these different groups of people together. They could be dancers or visual artists.
WHAT CAN VISITORS EXPECT TO GET FROM THE SHOWCASE?
Urich: We want to show the audience that they are already immersed in technology, and it doesn't mean that when they go to ArtScience Museum, they will see art and technology and forget about it once they are back home. It is already around us, and it's not something so foreign anymore.
This article was first published in City Nomads.