We always take our ShopBack Smarter Way Community readership's opinions and questions seriously. So when you wanted to know how to travel Europe for under S$1000 (not including air tickets) we decided to do a little research to see if we can put together a Europe travel blog that can help you make that dream a reality.
To challenge ourselves, we also decided to see how many iconic European cities (capitals) we can visit and how far we can stretch our dollar in order to make the trip really epic!
Without further ado, here's our guide to travelling Europe, ShopBack style!
SOME ASSUMPTIONS BEFORE WE START
This guide is good for:
-Single travellers who are comfortable staying in hostels (trust us; they're clean, safe, well-equipped, and are great places to meet people!)
-Those planning to visit European capitals like Paris and Berlin
-3D2N in each city (the time taken to travel between cities is not included)
-€30 (S$52) for food each day to eat and experience the city a little better (we're firm believers that eating well is a way to experience a city!)
-Planning and booking of tickets and accommodation months in advance!
SHOPBACK'S EUROPE TRAVEL BLOG: THE GREAT EUROPE ESCAPADE
The cities that we're covering are:
-Paris, France (3D2N)
-Brussels, Belgium (3D2N)
-Amsterdam, Netherlands (3D2N)
-Berlin, Germany (3D2N)
GETTING AROUND EUROPE
It goes without saying that getting from city to city would be faster via plane or train. However, both options are prohibitively more expensive, especially since we're working on a really tight budget.
Taking the bus might be longer, but if you plan in advance and book months ahead, you can score tickets for as low as €9.99 (Paris to Brussels, and Brussels to Amsterdam) on sites like Flixbus or GoEuro. For a slightly longer journey like Amsterdam to Berlin, it'll cost you a little bit more (~€13.99).
Then again, if you opt to take an overnight bus for longer journeys, you can also save a night's accommodation and wake up in a different city the next morning! Just make sure that you get on the right bus…
Budget: €34
THE CITY OF LOVE: PARIS, FRANCE
Ah… Paris. The capital of France is synonymous with romance and is also a global centre for art, culture, fashion, and gastronomy. Mention Paris and chances are, many would imagine themselves seated in a quaint cafe along the River Seine, with the Eiffel Tower in the background, while sipping on a cafe au lait.
1. ATTRACTIONS AND THINGS TO DO FOR FREE IN PARIS
Almost every European city has a city pass that gives you access to major attractions, and Paris is no exception. Introducing the 2-Day Paris Pass (€131), which consists of the Paris:
-Attractions Pass
-Museum Pass
-Visite Travelcard - unlimited use of the metro, RER, and city buses within central Paris
Hold up. Eagle-eyed readers might have noticed that for a 3D2N visit, we curiously chose the 2-day Paris Pass instead of the 3-day Paris Pass.
Pourquoi? ("Why?" in French) That's because the 3-day Paris Pass only includes a 2-day Paris Museum Pass (comes in a 2, 4, or 6-day option). On top of that, the museum pass must be used on consecutive days.
This means that you have to plan your museum visits and ensure that they're on back-to-back days. It's also important to note that the Pass doesn't include entry to attractions like the Eiffel Tower or The Catacombs of Paris.
In other words, not only is the Paris Pass really expensive, it might not be really worth it after all. So instead of stuffing your entire itinerary with museums and attractions, here's a list of Parisian sights that are free to visit and are definitely not to be missed!
-Visit the Louvre for free on the first Sunday of each month. It's also free if you're under 26 years old, on Friday evenings from 6pm (usual price: €15)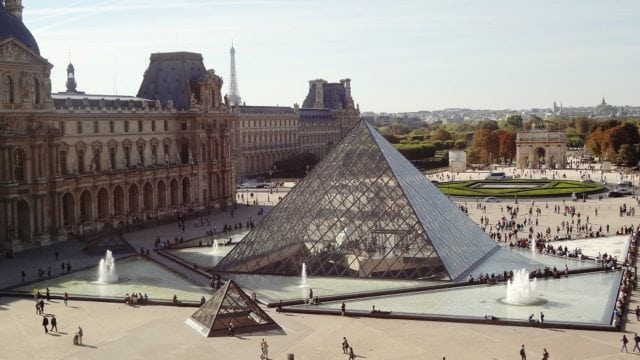 -Have a picnic in the parks and gardens like Jardin des Tuileries and Jardin du Luxembourg that are equally historic as they are beautiful
-Go window shopping at Rue Saint-Honore, Champs-Élysees, and Galeries Lafayette
-Explore the Marais neighbourhood for a taste of medieval Paris, or the beautiful cobblestone streets of the Montmartre district
-Take a stroll along the scenic River Seine and admire the gothic architecture of the Notre Dame Cathedral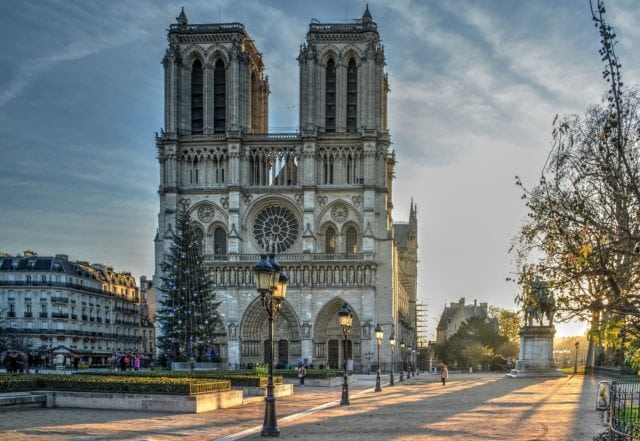 Visit the Arc De Triomphe in the evening to witness the wreath-laying ceremony on the tomb of the unknown soldier
Take a picture with the Eiffel Tower. Pro tip: head to Jardins du Trocadero, which is directly opposite, for a better picture
Cosy up with a book in the famous Shakespeare and Company bookstore (featured in Hemingway's memoir A Moveable Feast, and also a haunt of luminaries like Voltaire and Rousseau)
Budget: Free
2. GETTING AROUND
Like most metropolitan cities, you can easily get around Paris via the very well connected public transport system. As a budget traveller, you can forget about taxis because they are expensive, and Paris is notorious for snarled-up traffic.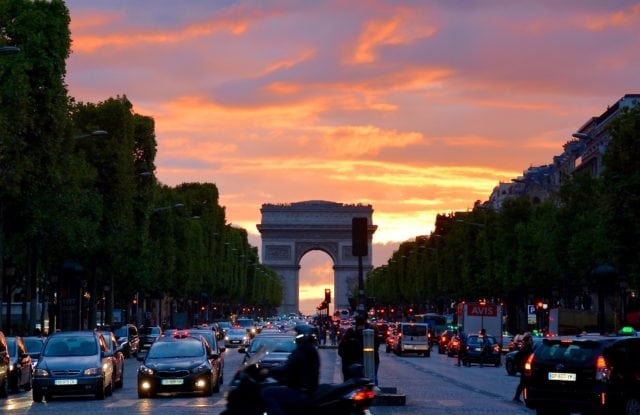 However, you can take comfort in the fact that almost all of the major sights and attractions are inside of central Paris (Zones 1 to 3). So if you plan your routes right, you'll find yourself within walking distance of the next attraction.
For longer trips within the city, you can purchase a single day pass (€7.50) or a booklet of 10 tickets (€14.90) in order to use the Paris Metro.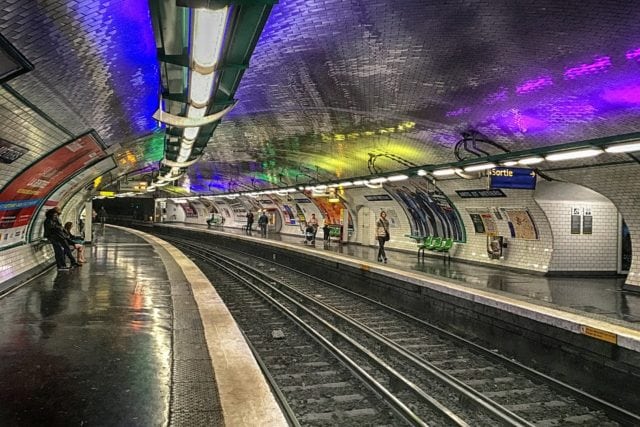 Budget: €14.90 (assuming you only use 1 booklet of 10 tickets)
3. WHERE TO STAY IN PARIS
If you're visiting so many cities within such a short period of time, you'll want to spend as much time exploring and experiencing what each city has to offer. And if you're not planning to stay for long in your room, why not consider a more affordable alternative like hostels?
We know what you're thinking, but fret not! The new breed of hostels today come dressed in trendy decor, replete with modern facilities, and are safe places to meet like-minded travellers or simply to rest for the night.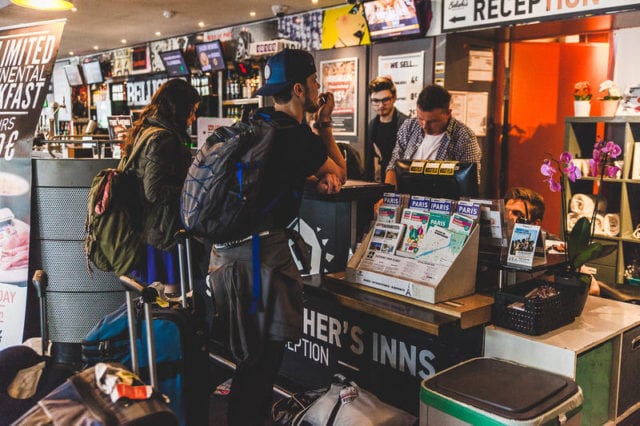 Take St Christopher's Inn Canal on Hostelworld, for example, where you can get a bed that has:
-An under-bed locker
-Privacy curtains
-Reading light
-USB and power outlets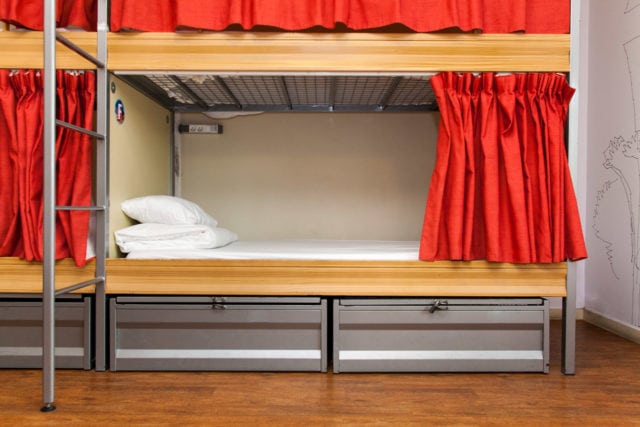 Additionally, the hostel provides essentials like:
-Free wifi
-A self-service laundry room
-Digital key cards for secure access to rooms
-A bar/restaurant, which according to reviews, serves a pretty badass burger
Most importantly, St Christopher's Inn Canal is centrally located. The hostel is just 3 stops away from Gare du Nord train station (a major Parisian transport hub with services that ply the whole of Europe) and is a 20-minute cycle from attractions like the Louvre and Montmartre.
Budget: €40 (€20 per night); €38.12 (after cashback on deposit only)
4. WHAT TO EAT IN PARIS
If you're feeling hungry, eat like the locals by visiting a boulangerie (French style bakery) for a delectable yet affordable meal. You can get a baguette sandwich (€3 to €4), and they come in options like:
-Jambon beurre (ham with butter; a Parisian classic)
-Thon (tuna)
-Poulet (chicken)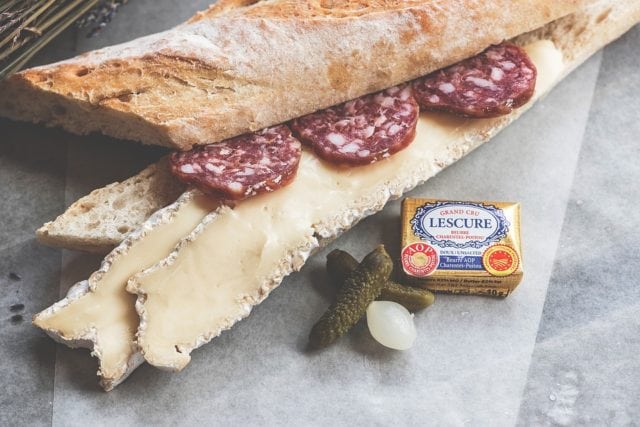 If you are asked, "Avec salade (With salad)?" Always reply, "Oui (Yes)!" and you'll get lettuce and tomatoes with your sandwich.
For a more complete meal, opt for a formule (€5 to €7): a baguette sandwich, a dessert, and a drink.
You can also get a croque monsieur (ham sandwich with a cheesy baked crust), which is equally delicious and usually similarly priced. Or top up a little more for the upgraded version: a croque madame (a croque monsieur with a fried egg on top).
And since you're in Paris, you MUST treat yourself to a pastry at a pâtisserie like the famous Du Pain et des Idees.
Best of all, they're not too expensive either! Definitely try a buttery croissant (€1.60) or a chocolatine (€1.75), which is a croissant with chocolate filling. If you really want to spoil yourself, go for an escargot chocolat pistache (€3.30). And by the way, it's NOT a snail!
It's a flaky, buttery pastry with chocolate and pistachio that goes perfectly with a cup of coffee or tea: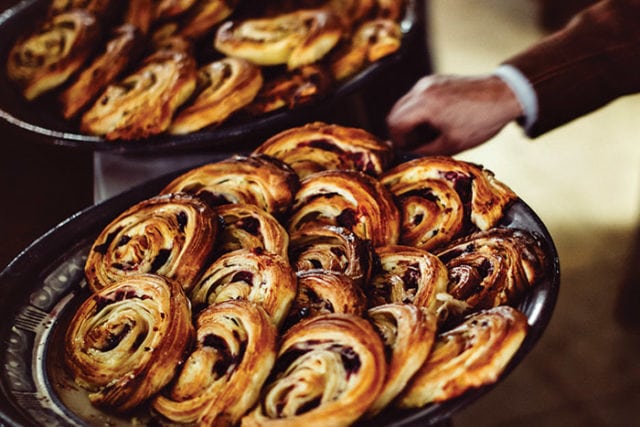 So what about lunch or dinner? Try the savoury buckwheat crêpes (less than €10) at Breizh Cafe in the vibrant Marais neighbourhood.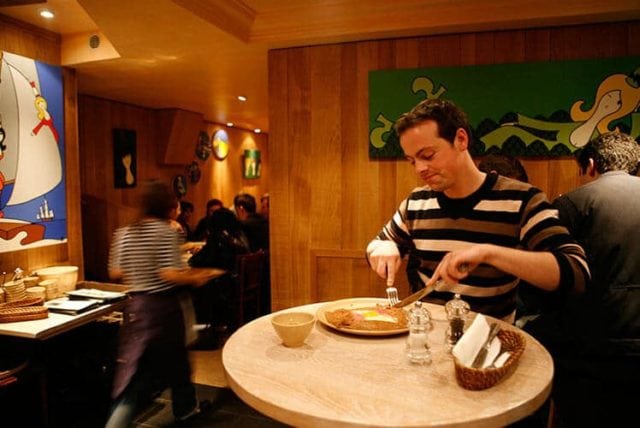 The cafe uses quality organic ingredients from the best Breton producers and is highly popular with both tourists and locals. Reservations are highly recommended. #dontsayneversay
Budget: €90 (€30 per day)
Total Budget for 3D2N in Paris: €143
THE HOME OF THE EU: BRUSSELS, BELGIUM
Brussels is widely considered to be Europe's most underrated city and is home to stunning architecture, beer, chocolate, beer, mussels, beer, frites (Belgian for fries), beer, waffles, and oh… Did we mention beer?
1. ATTRACTIONS AND THINGS TO DO FOR FREE IN BRUSSELS
We've established earlier that you don't need a city pass to experience the city, and Brussels is no different. Here's what we've discovered that you can see or do for free in Brussels:
-Visit the museums (Magritte Museum, Musical Instruments Museum, and Royal Belgium Institute of Natural Sciences) for free on the first Wednesday of the month
-Look for Brussels' mascot, the Manneken Pis - a statue of a little boy doing what his name suggests
-Also look for the lesser known Jeanneke Pis (a little girl) and Zinneke (a mixed breed dog that symbolises the cosmopolitan and multicultural nature of the city)
-Try to get a picture of yourself in the middle of the historic Grote Markt (Grand Place), WITHOUT anyone else in your picture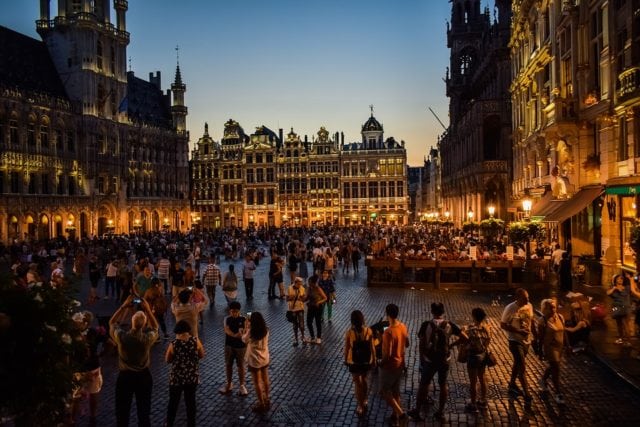 -Browse the antique markets at Place du Grand Sablon or the flea markets at Place de Jeu Balle
-Follow the Comic Strip Trail (graffiti murals of comic characters like The Smurfs and Tintin) all over Brussels' city centre
-Learn about the European Union at the Espace Leopold (European Parliament)
-Admire the architecture of the impressive Palais de Justice (Note: for aspiring lawyers, it is possible to sit in on cases)
-Attend a free festival or concert
June: Fête de la Musique (world music festival)
September: Saint-Jazz-Ten-Noode (jazz festival)
October: Nuit Blanche (alternative music festival)
Budget: Free
2. GETTING AROUND
Brussels is pretty well connected, and most attractions are within walking distance of each other. For those sights which are slightly further away, or when you're tired after a day of walking, you'll need to get a MOBIB card (€5; non-refundable) with a loaded JUMP ticket.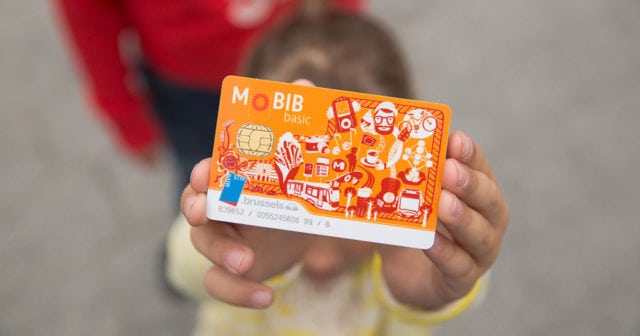 The JUMP ticket is valid on all public transport and comes in the following options:
1 trip: €2.10
5 trips: €8
10 trips: €14
24h Pass: €7.50
48h Pass: €14
72h Pass: €18
Budget: €19 (assuming you only take 10 JUMP trips)
3. WHERE TO STAY
For a great hostel/hotel option, check out Meininger Brussels City Center on Hostelworld (25 per cent cashback). And the reason why we say it's a hostel/hotel is that Meininger is a hotel that has dorm room beds for rent.
The good thing about living in a place like Meininger is that you can expect hotel standards of cleanliness and security.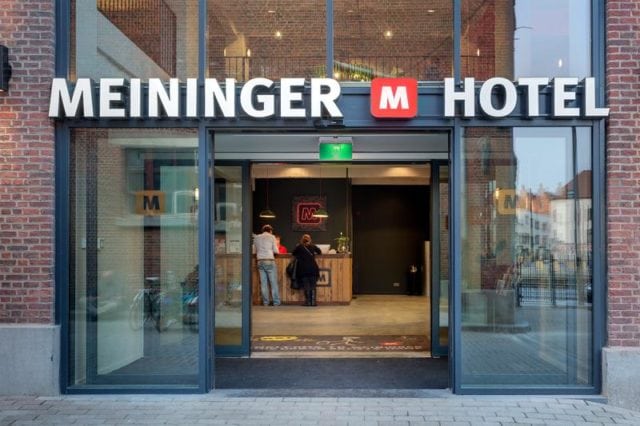 Other facilities at your disposal include access to:
-Free wifi and internet terminals in the lobby
-A guest kitchen which has a stove, microwave oven, and kitchen utensils
-A laundry room with washers and dryers
-A bar to bond with fellow travellers over a game of pool or Wii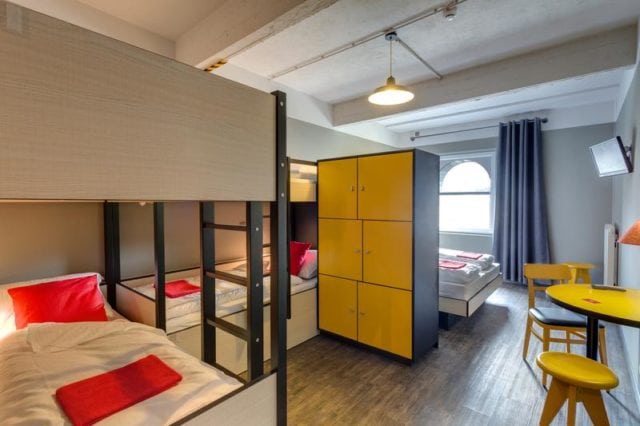 What's even better is that the property is in central Brussels and is a mere 15 minutes walk from Grand Place.
Budget: €39 (€19.50 per night); €37.15 (after cashback on deposit only)
4. WHAT TO EAT IN BRUSSELS
There are plenty of places for a delicious, healthy, and affordable breakfast (less than €10). And one of those places is Peck 47, which according to reviews, serves really tasty poached eggs.
And you can't visit Brussels without trying the frites (€2.70 to €3.10) at Maison Antoine, a fritkot (fries stand) serving frites since 1948!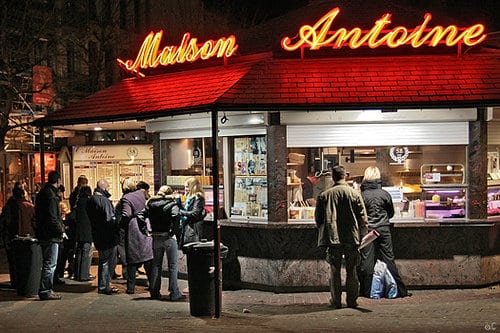 According to the locals, you should always have the frites with mayonnaise or a mayonnaise-based sauce. Another must-try is the Belgian waffles (€5 to €8) at Maison Dondoy: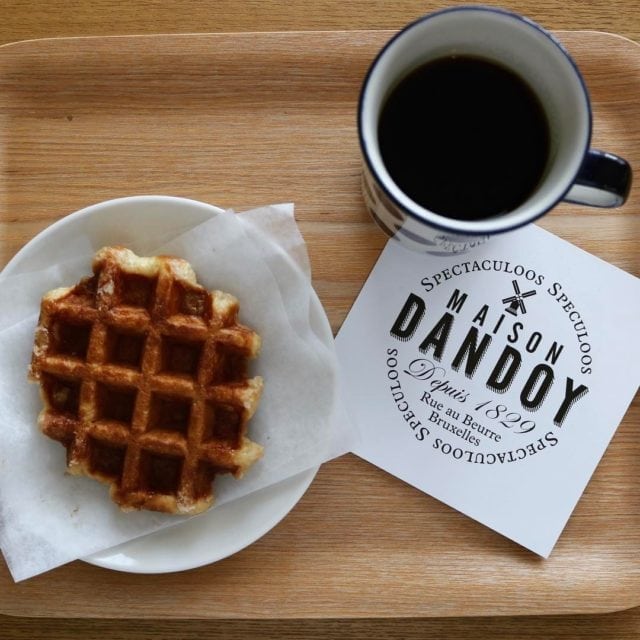 For a cheap but delicious dinner, try Chinese diners like Chaw Chow City that serve daily specials for as low as €5.20.
Lastly, beer aficionados will love Au Bon Vieux Temps (French for 'Good Old Times'), a medieval bar that oozes old world charm. It is also where you can find the mythical Westvletern 12 beer (€15). A typical pint starts at €5 and goes up depending on the brew.
Budget: €90 (€30 per day)
Total Budget for 3D2N in Brussels: €146
THE VENICE OF THE NORTH: AMSTERDAM, NETHERLANDS
The reputation of Amsterdam precedes her. However, there's more to Amsterdam than just weed, coffee shops, partying, and the infamous Red Light District. It is also known for an elaborate canal system, narrow houses with gabled facades, beautifully curated cafes, a proud history for supporting and openly promoting LGBTI rights, as well as being the cycling capital of the world.
1. ATTRACTIONS AND THINGS TO DO FOR FREE IN AMSTERDAM
Like the rest of Europe, Amsterdam has her own share of museums and attractions. And similarly, some require a ticket to visit.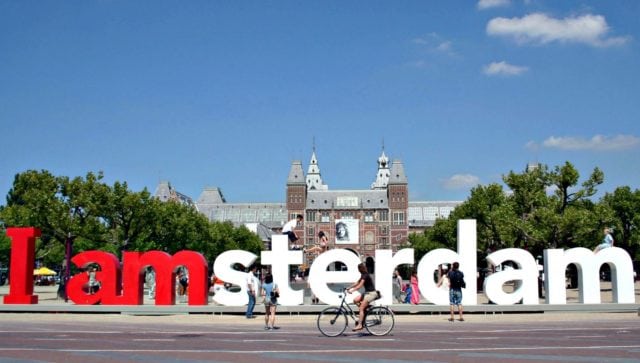 But the best thing about visiting a European city is that you can always sign up for free walking tours! A good example would be the SANDEMANs NEW Amsterdam walking tour (about 2.5 hours), that will introduce you to interesting tidbits like:
-Amsterdam's swampy foundations
-Amsterdam's widest bridge and the smallest house
-Anne Frank's tragic story
-Canals and secret prisons
-The Jewish Quarter
-Dutch bike culture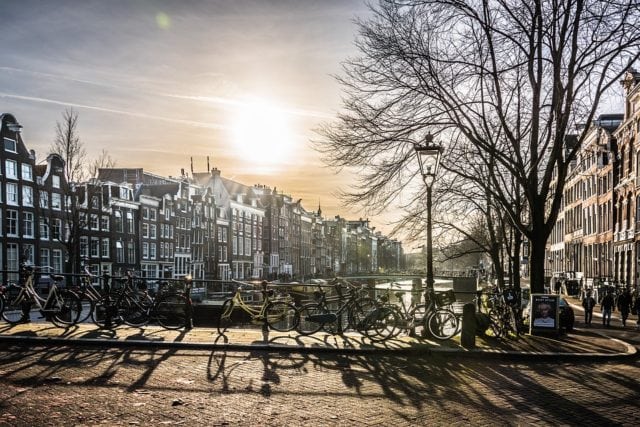 You can also take your own tour of Amsterdam on Tram 2, which is widely regarded as one of the best tram rides in the world. It passes most of the major sights and landmarks like:
-Van Gogh Museum
-Rijksmuseum (The Museum of The Netherlands)
-Paleis op de Dam (The Royal Palace)
-Leidsestraat (Amsterdam's main shopping district)
-The Spui (Amsterdam's cultural book square)
If you would like to explore Amsterdam more, we recommend:
-Taking a walk in the verdant Vondelpark
-Exploring the infamous Red Light District (take another free walking tour!)
-Go window shopping in De 9 Straatjes (The 9 Streets), a neighbourhood filled with vintage and eclectic shops
-Visiting a coffee shop like the famous Dampkring Coffeeshop (featured in the movie Ocean's Twelve)
-Shopping at open-air markets like the Waterlooplein Flea Market, Art Plein Spui Market, and Farmer's Market on Noordermarkt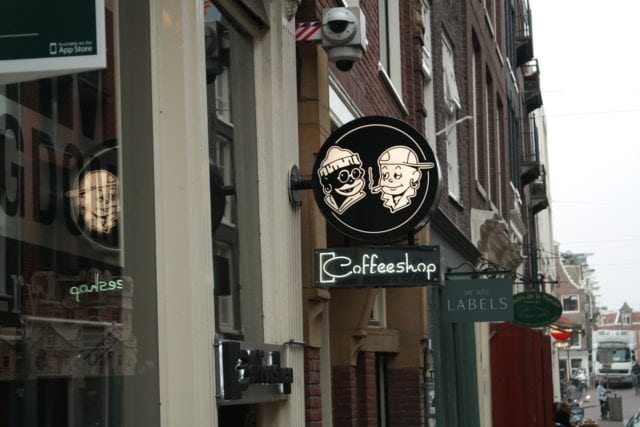 Budget: Free (note: a tip of €5 to €10 for your tour guide is common and highly appreciated)
2. GETTING AROUND IN AMSTERDAM
The most convenient way of getting around Amsterdam is via the GVB tram. The tickets come in the following options:
1-day pass (€7.50)
2-day pass (€12.50)
3-day pass (€17.50)
However, you should note that you'll probably spend most of your time in central Amsterdam, which means that (again) everything is within walking distance. Or if you'd like to really experience Amsterdam like a local, rent a bicycle for the day (€8 to €10).
Budget: €15 (assuming you cycle for a day and buy a one-day pass for the GVB tram)
3. WHERE TO STAY IN AMSTERDAM
We turned to Hostelworld (25 per cent cashback) again and found ClinkNOORD Amsterdam, the perfect place for budget-conscious travellers! The hostel is 10 minutes away from Amsterdam Centraal station and comes with clean and modern Dutch-style interiors.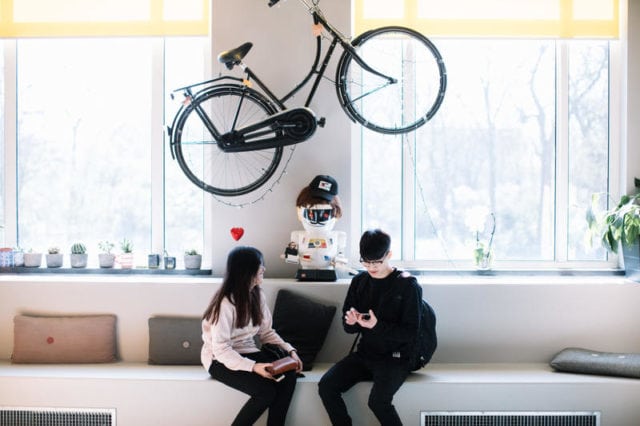 You will get important amenities like:
-Free wifi
-Huge social spaces like a library and workspace (Note: check out the impressive stained glass window that runs to the top floor)
-A self-catering kitchen where you can prepare your meals
-Laundry room
-Luggage storage
Each bunk bed also comes with:
-Individual reading lights
-USB socket/electric points
-Plenty of lockers in the dormitories
And if you enjoy meeting people, the hostel runs themed events almost every night (from cocktail making classes, to live music and DJ nights).
It definitely sounds like a place where you'll make plenty of friends and great memories!
Budget: €36 (€18 per night); €34.56 (after cashback on deposit only)
4. WHAT TO EAT IN AMSTERDAM
While you should be satisfied with the buffet breakfast at ClinkNOORD (€6.90), Amsterdam has so many gorgeous cafes that it would be a shame not to visit one. Try an establishment like Dignita Vondelpark for healthy and affordable (below €15) brunch options:
-Freshly made & toasted crumpets topped with fresh blackberries, lemon posset, white chocolate rice crispy chunks and toasted coconut chips (€6)
-Savoury breakfast board containing mini croissants & homemade bread, butter, sliced Dutch cheeses, Baambrugse free range ham, avocado, coffee & freshly pressed OJ (€11.50)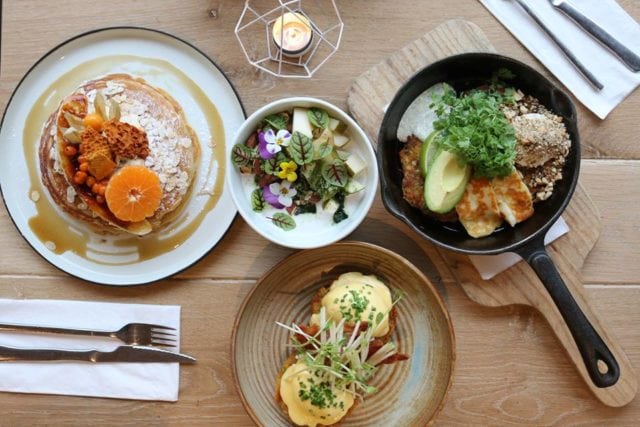 If you're feeling peckish, you can try:
-FEBO automatieks (vending machine walls filled with fast food) for kaassouffle (cheese souffle in a deep-fried pastry shell) which cost a mere €1.70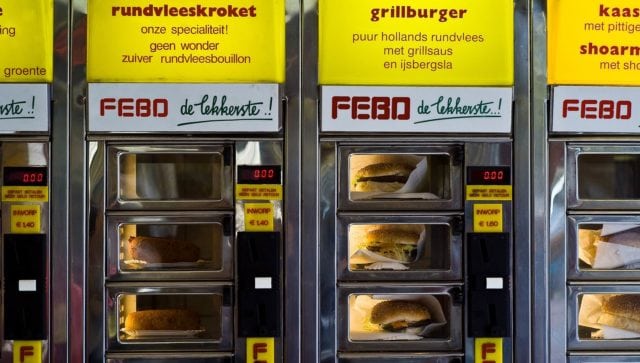 Oliebollen (Dutch for "oil balls") which are deep fried doughnuts with the occasional fruit filling (10 for €8)
Stroopwafel, a delightfully sweet confectionary, which is essentially caramel syrup sandwiched between thin waffles with a cookie-like consistency (get a large one for €3)
For a true taste of Dutch food, look for grandmother-style Dutch kitchens like Restaurant Hap Hmm, which has been serving homely food since 1935.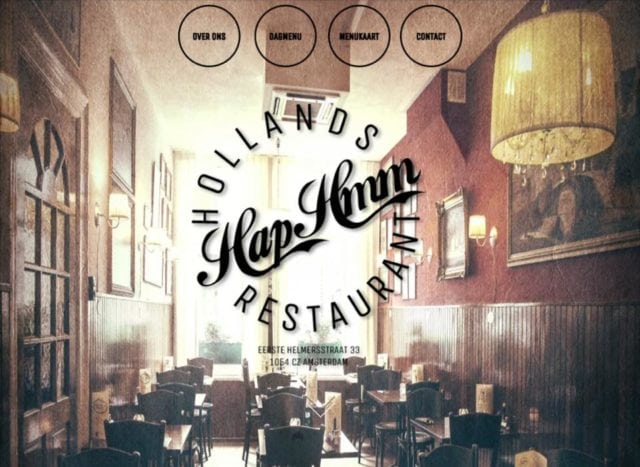 They offer a variety of main courses and desserts (€8 to €15) like:
-Grootmoeders Gehaktbal (Grandmother's meatballs) - a hearty, filling dish which costs €8.50
-Hollandse Biefstuk (Dutch steak)
-Stoofperen (stewed pears)
-Appelmoes (applesauce)
If you're feeling fancy, head to Michelin star chef Robert Kranenborg's gourmet burger restaurant, Thrill Grill. The restaurant serves great burgers made with additive-free, locally sourced ingredients.
All gourmet burgers cost €9.50 and you can even have healthy sides like grilled zucchini and oven-baked seasonal veggies for an extra €4. With so many options under €10, who says you can't eat well on a budget?
Budget: €90 (€30 per day)
Total Budget for 3D2N in Amsterdam: €140
THE CITY WITH A STORIED HISTORY: BERLIN, GERMANY
Berlin has one of the most turbulent histories of any European capital (read: the perfect destination for history buffs, especially those with an interest in World War 1).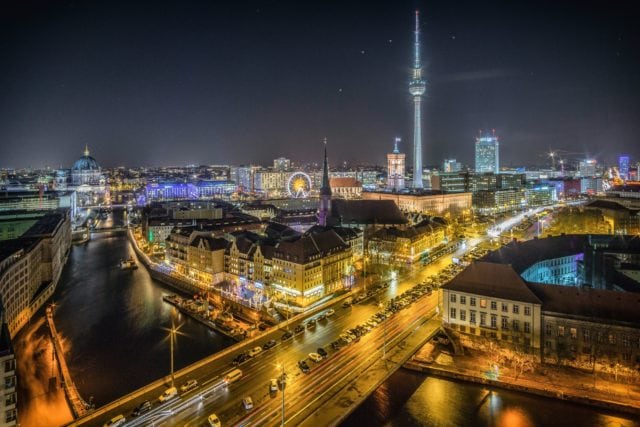 Today, it is also one of Europe's most popular tourist destinations. And that's unsurprising considering that the city is steeped in history, monuments, and art. In fact, Berliners have a common saying that there are more museums in Berlin than there are rainy days per year.
1. ATTRACTIONS AND THINGS TO DO FOR FREE IN BERLIN
You know the drill by now. Skip the Berlin Pass and start exploring the city like a Berliner!
Here are our suggestions:
-Visit the flea market at Straße des 17, or the antique market at Ostbahnhof station for Cold War era memorabilia
-Steel your nerves and sing at the Bearpit Karaoke (an outdoor amphitheatre) in front of hundreds, at the famous Mauerpark fleamarket (only recommended for the really brave!)
-Pay your respects at the Holocaust Memorial: Memorial to the Murdered Jews of Europe
-Walk along the longest remaining stretch of the Berlin Wall at the East Side Gallery
-Walk through the Brandenburg Gate, a neoclassical monument that is now a national symbol of peace and unity
SANDEMANs New Europe also conducts a Free Tour of Berlin (2.5 hours), which covers historically important sights like:
-The site of Hitler's bunker
-Checkpoint Charlie
-Luftwaffe HQ
-The Book Burning Memorial
-Humboldt University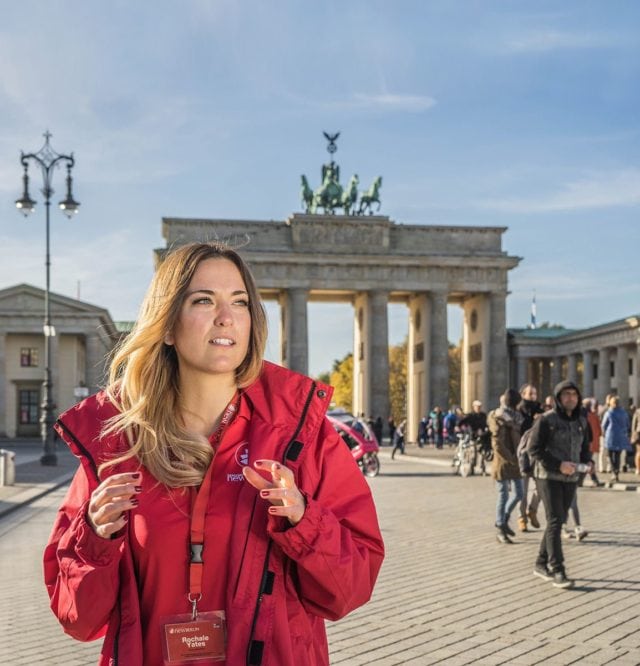 Budget: Free (note: a tip of €5 to €10 for your tour guide is common and highly appreciated)
2. GETTING AROUND IN BERLIN
Berlin's comprehensive public transport network consists of the U-Bahn (subway), S-Bahn (light rail), as well as buses, and trams.
For travel within A and B (for central Berlin), choose the AB ticket combination for:
-One-way ticket (€2.80): valid for 2 hours
-Tageskarte or "Day Pass" (€7): unlimited rides; valid till 3 am the following day
-Berlin Welcome Card 48 hours (€22.90): unlimited rides; 50 per cent on 200 tourist highlights
-Berlin Welcome Card 72 hours (€28.90): unlimited rides; 50 per cent on 200 tourist highlights
We recommend planning your itinerary so that you minimise your need to go back and forth to the various areas of Berlin. This would also limit your need to purchase multiple tickets or passes.
Budget: €13 (assuming you only need one Day Pass and two one-way tickets)
3. WHERE TO STAY IN BERLIN
You've guessed it. For accommodations in Berlin, we turned to Hostelworld (25 per cent cashback) and found Amstel House Hostel!
The property is centrally located and only a few minutes from the Brandenburg Gate, Berlin Hauptbahnhof (Berlin's Central Station), and Kurfürstendamm (Berlin's largest and most famous shopping street). Each dormitory room has:
-lockers (bring your own padlock!)
-reading lamps
-shared bathroom/ WC on the corridor
-central heating (for cold winter nights)
In addition, you can also expect essentials like:
-Free wifi
-Luggage storage
-Security lockers
-A huge guest kitchen
-24-hour reception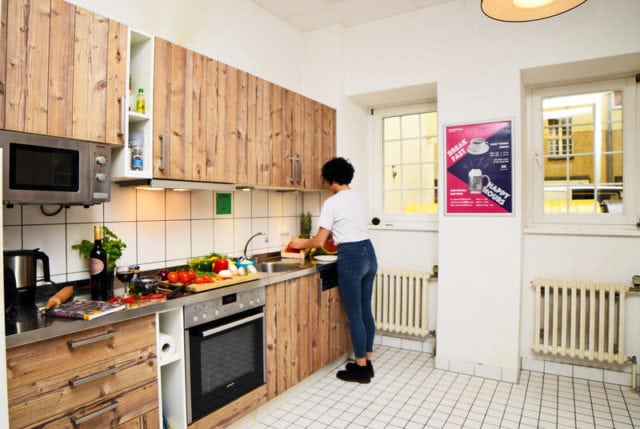 Like all the other hostels we've found so far, it seems like you can get a pretty good value and deal if you know where to look!
Budget: €36 (€18 per night); €34.56 (after cashback on deposit only)
4. WHAT TO EAT IN BERLIN
The deceptively simple but very tasty currywurst is to Berlin what sushi is to Japan. And one of the best places to sample this savoury snack is at Curry 36 (€2.50).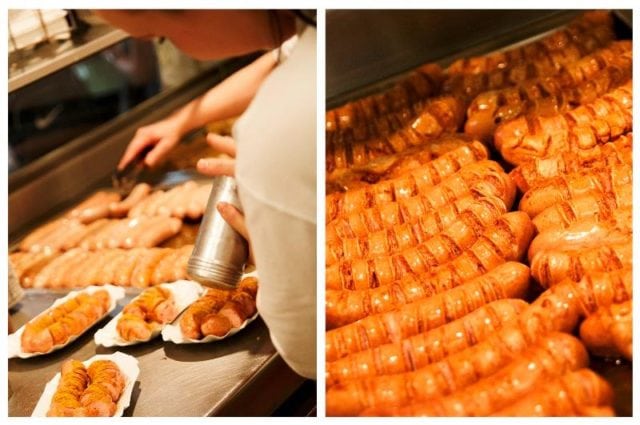 If you're really hungry, head to one of Berlin's most famous burger joints, Burgermeister, for a burger (€3.50). The juicy burgers are made with 3 simple ingredients: minced beef, salt, and pepper. Yep, that's it. The sweet brioche buns are perfectly soft, and they complement the classic burger fixings (onions, tomatoes, lettuce, and cheese) perfectly.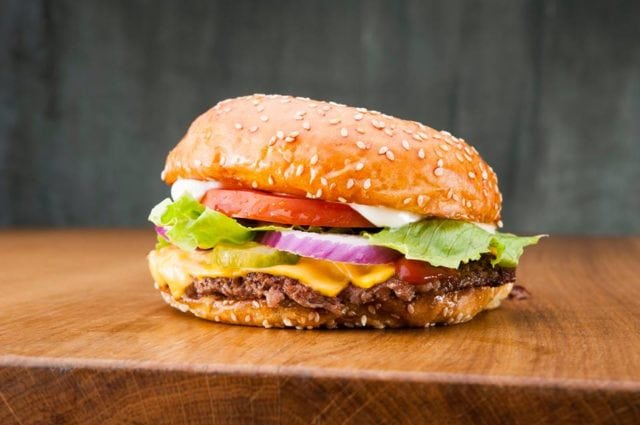 Best of all, they're so affordable and tasty that you'll want to have more than one. Erm… Just to try the different flavours, of course.
For an iconic Berlin meal in a cosy setting, head to the charming Michelberger Hotel on Wednesdays to enjoy a lunch special of wiener schnitzel (deep-fried, crumbed veal meat) with a generous portion of potatoes (€10).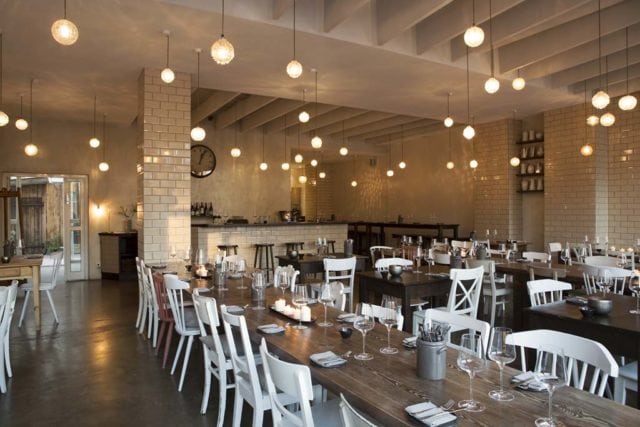 If you like a little variety for low prices, make sure to visit Markthalle Neun (Markethall 9) for Street Food Thursday, where you can get snacks like tacos for as little as €3, and Vietnamese rice paper rolls for €5. This food haven is THE epicentre of Berlin's modern food movement and is home to speciality vendors, bakeries, butchers, food trucks, etc.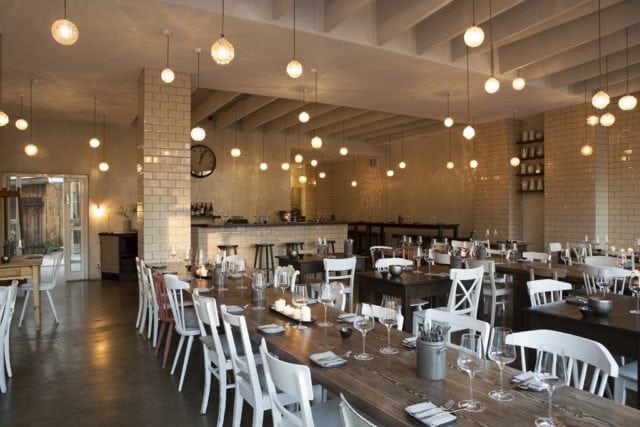 Lastly, who can forget Hühnerhaus, the halal chicken stand next to Görlitzer Park, where you can get half a rotisserie chicken and a salad for a mere €3.75. Regulars usually choose the Weisskrautsalat (a slightly sweet, vinegar-based slaw) that goes perfectly with the tender bird. Do try it with their famous spicy sauce!
Budget: €90 (€30 per day)
Total Budget for 3D2N in Berlin: €138
DID WE KEEP TO THE BUDGET?
Here's our tally:
Breakdown
Intercity Bus Tickets: €34
Paris: €143
Brussels: €146
Amsterdam: €140
Berlin: €138
Grand Total: €601 or S$943.57 (assuming an exchange rate of €1 to S$1.57)
Considering that we managed to plan a 4 city Europe trip for under S$1000, you can even opt to use the balance (disclaimer: you might need to top up a little bit in some cases) for:
An activity or experience on Klook (up to 3.5 per cent cashback)
Train tickets on Rail Europe (up to 3 per cent cashback) for the longer leg of your inter-city transfer
Travel insurance on DirectAsia (up to $60 cashback) or FWD Insurance (up to $45 cashback)
And if you keep tabs on ShopBack's travel deals, you just might be able to score a good deal on air tickets and you're all set!
This article was first published in Shopback.