Her client successfully got pregnant after one visit… but she's no fertility doctor
Why I Do What I Do is an original AsiaOne series where we showcase people with uncommon professions and what it takes to get there.
---
While known for her skills in erasing decades off one's face and her ability to restore confidence in her clients, one of Dr Low Chai Ling's most memorable cases was helping a woman successfully get pregnant.
No, she's not an obstetrician, and no, her client did not undergo fertility treatments.
All that transpired between one of Singapore's pioneering aesthetic doctors and her client, was the removal of two moles on the woman's face; done upon the advice of a fortune teller who said the moles were preventing her from getting pregnant.
"I had to tell her, 'if I remove your moles and you don't get pregnant, you can't sue me!'" said Dr Low in jest. 
The doctor, who declined to reveal her age, continued: "The funny thing was, I removed the moles, and six months later, I actually got a hamper from her and she actually got pregnant!"
NOT A PLASTIC SURGEON
In a career that has spanned 17 years, Dr Low's sole aim in her practice has been to empower clients to look and feel their best through the range of non-surgical treatments she performs.
While one may conflate her job with a plastic surgeon's, it'll be inaccurate to label her as such.
Aesthetic doctors offer non-invasive options like lasers and LED lights as well as injectables such as fillers and botox, Dr Low explained. Her services are often sought after by patients who may be scared of going under the knife.
Those who go to plastic surgeons do so in order to fix a problem that has already presented itself (such as droopy skin), but Dr Low has always wondered if there were ways to prevent a problem from happening in the first place
Thus, she chose to specialise in anti-ageing treatments, which she believes would allow patients to have better skin in the future, ergo having less of a need for plastic surgery interventions.
AN INDUSTRY TRAILBLAZER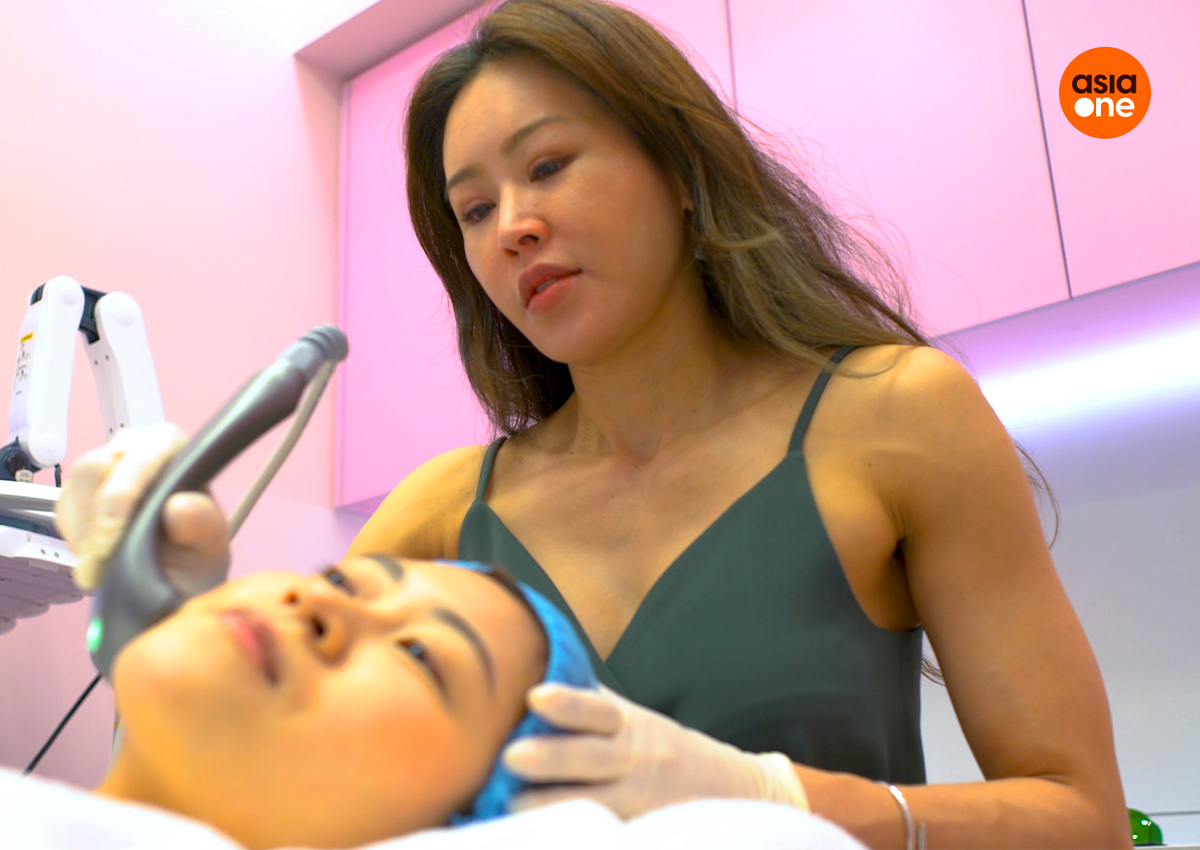 From her poised confidence and passion with which she speaks about her job, one would never fathom the hurdles Dr Low faced in the beginning of her career.
Recalling the stigma surrounding plastic surgery and aesthetic treatments in the early 2000s, Dr Low said many of her clients would not admit that they've had work done, so word-of-mouth referrals were rare, even if results turned out great.
READ ALSO: This young hawker is so good-looking one customer's boyfriend forbids her from eating at his stall
Additionally, when she started a practice focusing solely on aesthetic treatments in 2003, many were sceptical about its viability because the business model was so niche.
Fast forward a decade or so — the tides have turned, and opting for plastic surgery or aesthetic treatments have become less of a taboo in Asian culture.
These days, business is thriving at SW1 Clinic, the practice Dr Low co-founded with her husband in 2017 which is now one of the largest aesthetic, plastic surgery and medical spa establishments in Singapore.
The average age of patients who come to see Dr Low has also dipped over the years, with a bulk of her clientele comprising young adults who are just starting to see the signs of ageing.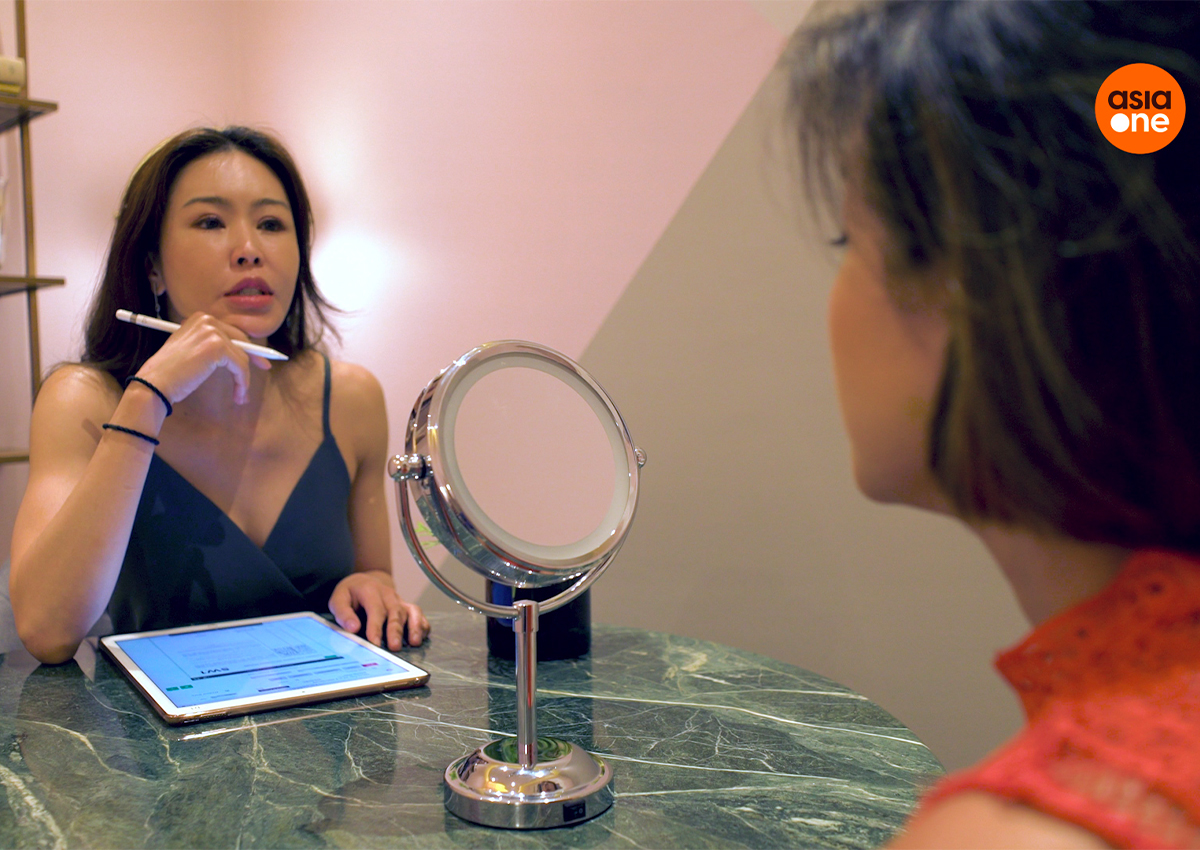 The signs include crow's feet, deepening of the nasolabial folds and loss of facial volume, all of which would usually be treated with botox or fillers.
MAKING A DIFFERENCE
Passionate about empowering people to make a difference in society, Dr Low has taken the first step by giving back to the community through her clinic. 
Part of the clinic's proceeds go towards funding social causes such as the rehabilitation and education of disadvantaged children, women and the disabled.
Additionally, she also runs a pro-bono clinic where students can come in and receive a free consultation as well as treatment, at cost.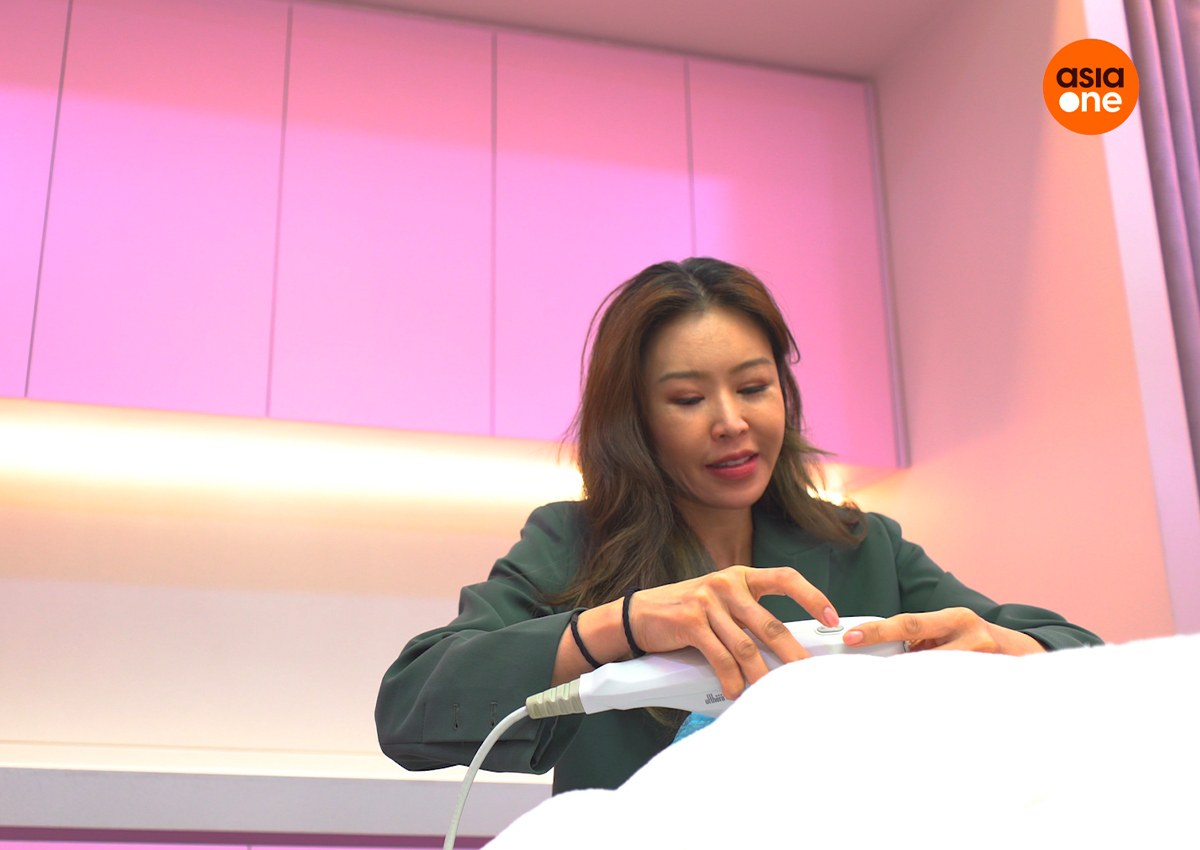 Her youngest patient, recounted Dr Low, was an 11-year-old boy who visited her with the hope of getting a birthmark on his chin removed.
Bullied in school for it, the boy was so desperate to be rid of the mark that he came to the clinic alone because his parents did not support his decision to have it removed (although the required permission was obtained).
"But I didn't realise he was using his own money to pay [until] he took out his piggy bank and dumped all the coins on the table and wanted us to count! And we're like, 'It's ok! We'll give you a discount!'" said Dr Low with a laugh.  
That's when the clinic staff found out he had been selling ice-cream part-time and saving up for the procedure just so he wouldn't be bullied any more. 
After a few sessions (along with a hefty discount), the boy left Dr Low's clinic birthmark-free, but came back to see her seven to eight years later for acne problems. 
By then, he was "a big strapping young man" who was serving national service, and "it was nice to see him grown up", said Dr Low.
Incidents like these are one of many that motivate Dr Low to continue dedicating herself to her patients.
"Many people think that my job scope just involves making people look more beautiful," she told us, "but I like to think of myself as a dreamweaver, which means making people's dreams come true".
This article was brought to you in partnership with SW1 Clinic.
joeylee@asiaone.com