How to wear a disposable face mask the right way and make it fit better
PHOTO: AsiaOne/Melissa Goh
As the number of unlinked cases rises in Singapore and we enter into a "circuit breaker" phase for the next month, the government will also no longer discourage people who are well from wearing masks.
This is to protect yourself and others against the virus, as some people may already be carriers of the virus without exhibiting signs of infection.
Wearing a mask is rather straightforward, but people may still be using it the wrong way, which may, in turn, increase your risk of getting the coronavirus infection.
One common mistake is wearing the mask on the wrong side. The coloured side should be facing outwards, while the white or lighter side is on the inside.
Making your mask fit snugly on your face is essential in keeping any germs or virus out, so make sure you press down the wire on your nose bridge and pull open the mask so it covers your chin.
If the mask is too big for your face, or if you've run out of mask for your kids, never twist the mask ear loops as it will create a wider gap at the sides of your mask. Instead, tie a knot on the ear loops to make it tighter.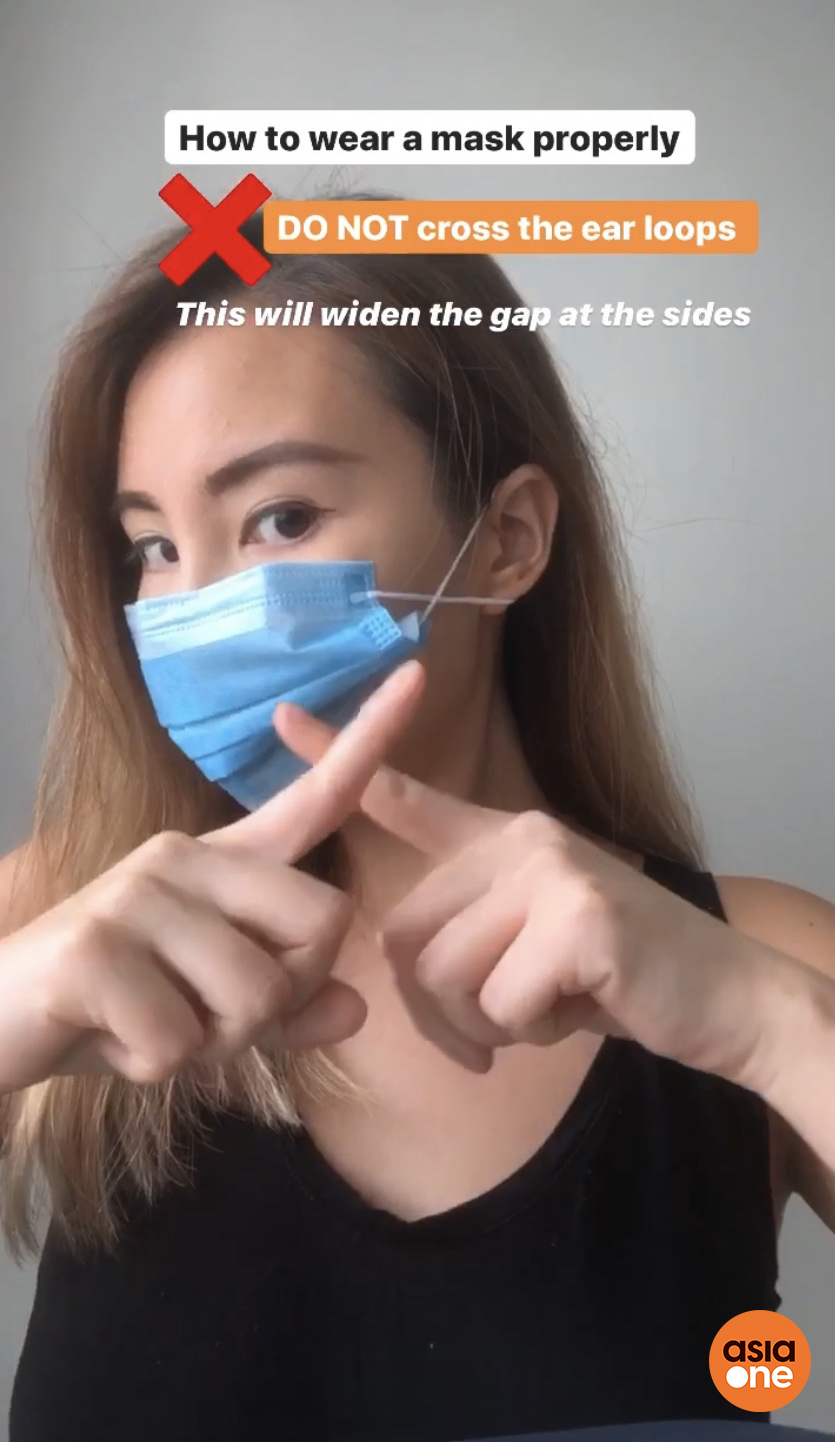 I've seen countless people pulling down their mask to the chin when they're eating or drinking, but as Dr Leong Hoe Nam, an Infectious Diseases Physician at Mount Elizabeth Novena Hospital, said: "the mask will carry dirt or germs from your chin back to your nose or mouth".
Make sure the mask covers your entire nose as well, as it'll defeat the purpose of wearing a mask for protection against respiratory fluids, which is how the virus spreads.
Dispose of the mask immediately after use, as a study has found that the coronavirus can stay up to a week on the face mask.
Watch the simple video below on the proper way to wear a mask:
[embed]https://www.facebook.com/asiaonecom/videos/884118825395959/[/embed]
ALSO READ: Taiwanese doctor says wearing a face mask more effective than social distancing
For the latest updates on the coronavirus, visit here.
melissagoh@asiaone.com