With face masks being sold out at stores across the world due to the coronavirus situation, people have come up with alternative ways to make their own instead.
While some people have gone for the conventional cloth mask, Japanese model Yumeno Asahina recently demonstrated a more creative method. 
On March 3, 2020, Yumeno posted on Twitter with the statement: "I made a face mask using an unused bra." The tweet has since garnered 16,000 retweets and 70,000 likes to date. 
While the idea is not new, having made its rounds in 2017, the reason why the hack has gotten a second wind could be due to her popularity and of course, Covid-19.
Yumeno even posted a tutorial photo illustration. Here are the steps broken down for you and according to her, all you need is a needle, a piece of thread and a pair of scissors.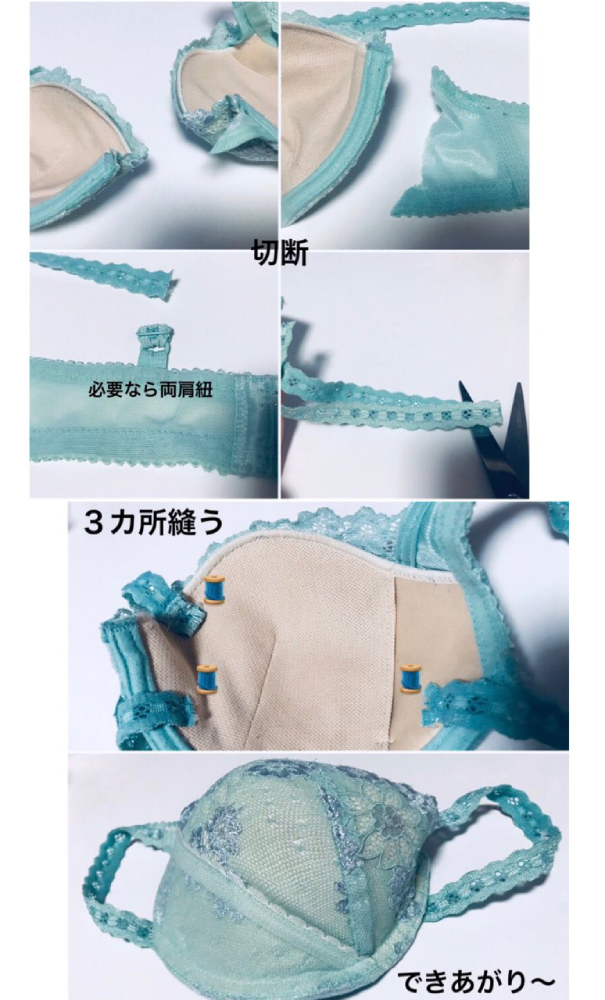 Cut the bra into half.
Remove the back strap.
Remove the shoulder strap from one side of the bra.
Remove the bra hooks.
Sew the removed shoulder strap onto the other half of the bra cup, which you will be using as the mask portion.
Make adjustments so it can be hooked behind the ears.
Here is the finished product: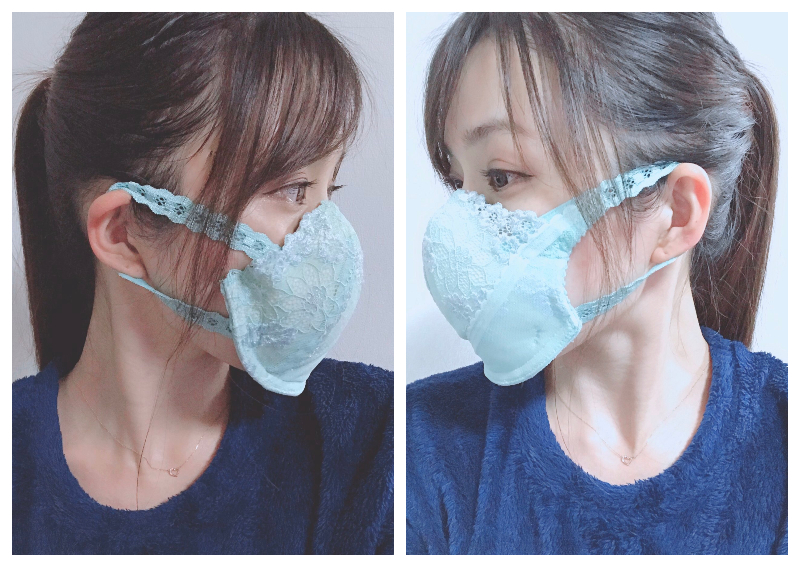 While the face mask looked pretty and well-fitted on Yumeno, we have our doubts that it would be effective in filtering out the coronavirus. And we're not the only ones.
Some Twitter users have expressed their concerns regarding the practicality of the mask.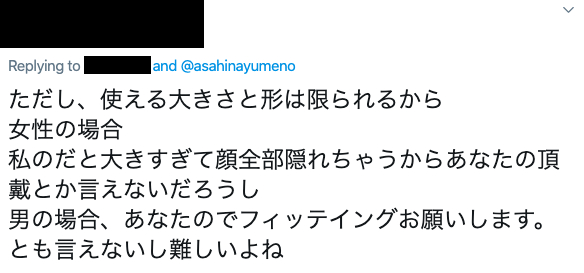 Wrote one user: "The size and shape of bras that can be used are limited. If you're a female, like for me, my (cup) size is too big that it hides my entire face and I can't possibly ask you for yours. For men it is difficult because they can't possibly ask to try to see if it fits."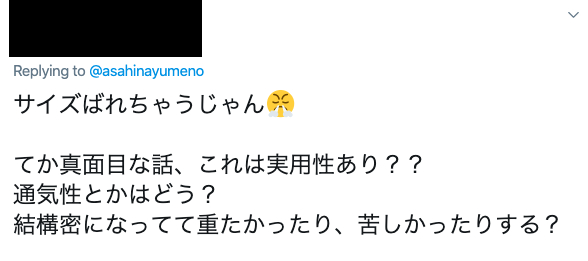 "But seriously, is it practical? What about breathability? It seems quite dense and heavy, will you suffer?" asked another user.
Yumeno has also addressed some of the concerns.

She wrote: "The weight and breathlessness are not much different from commercial masks and because it is a bra, the breathability is not bad."
But if you're keen to give it a go, there's one critical point to note – she's never tried using it.
In Yumeno's reply, she added: "However, if used for a long time, it might be stuffy (I do not know as I have not tried it yet)."
Some people, however, have actually tried making the unconventional face mask, putting their own humorous spin on the idea.
If it's not good enough for practical use, hey, at least it's good for a laugh.
Jokes aside, it is important to stay safe and well-protected during this period, whichever way you choose to do so. Doctors generally recommend regular hand-washing and maintaining good personal hygiene, while some have said wearing a face mask can increase your risk of coronavirus infection.
ALSO READ: Doctor recommends making your own cloth face mask with air 'filter' - here's how to do it
For the latest updates on the coronavirus, visit here.
trining@asiaone.com