1. Multifunctional and collapsible furniture
Furnishings that pull double and even triple duty can save you money and space.
For instance, the island can be used as a workstation, dining table and storage unit. It can also house the sink or stove. Drop-leaf or gateleg tables and extendable counters can be easily folded away to free up the space.
2. Nifty storage systems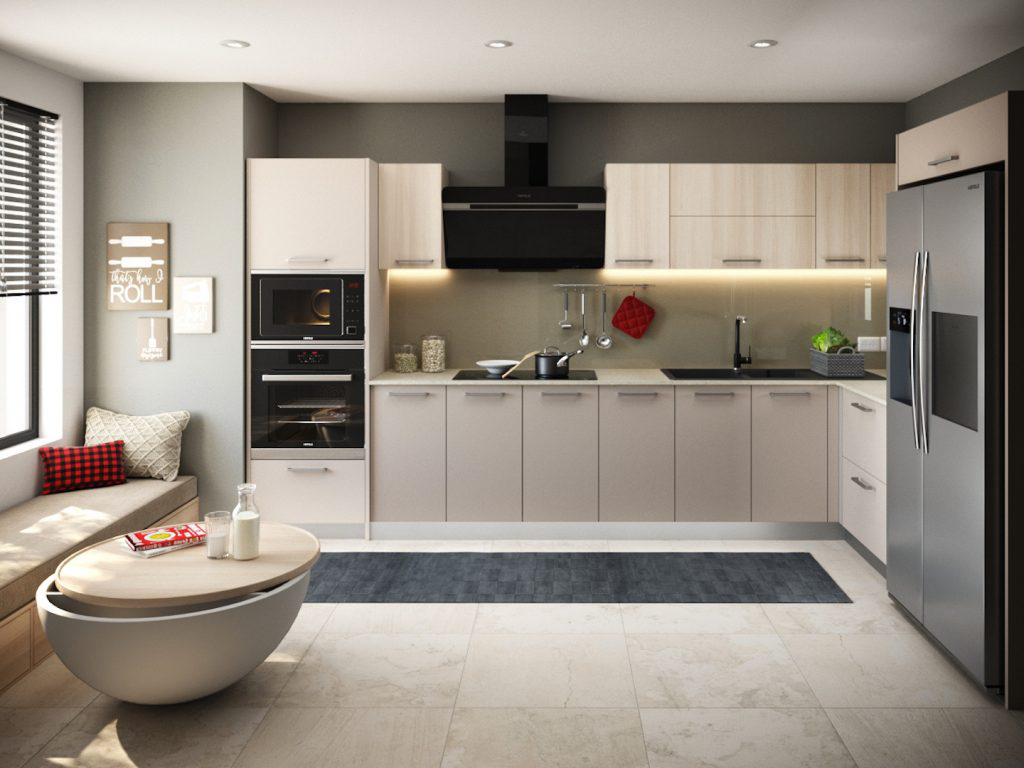 Pre-built kitchen systems save you the hassle of designing your own.
A customisable and modular system like Hafele's Meister collection is designed with an advanced modular technology and pre-drilled fixtures for fuss-free assembly, so there's less hacking and construction work.
3. Think vertically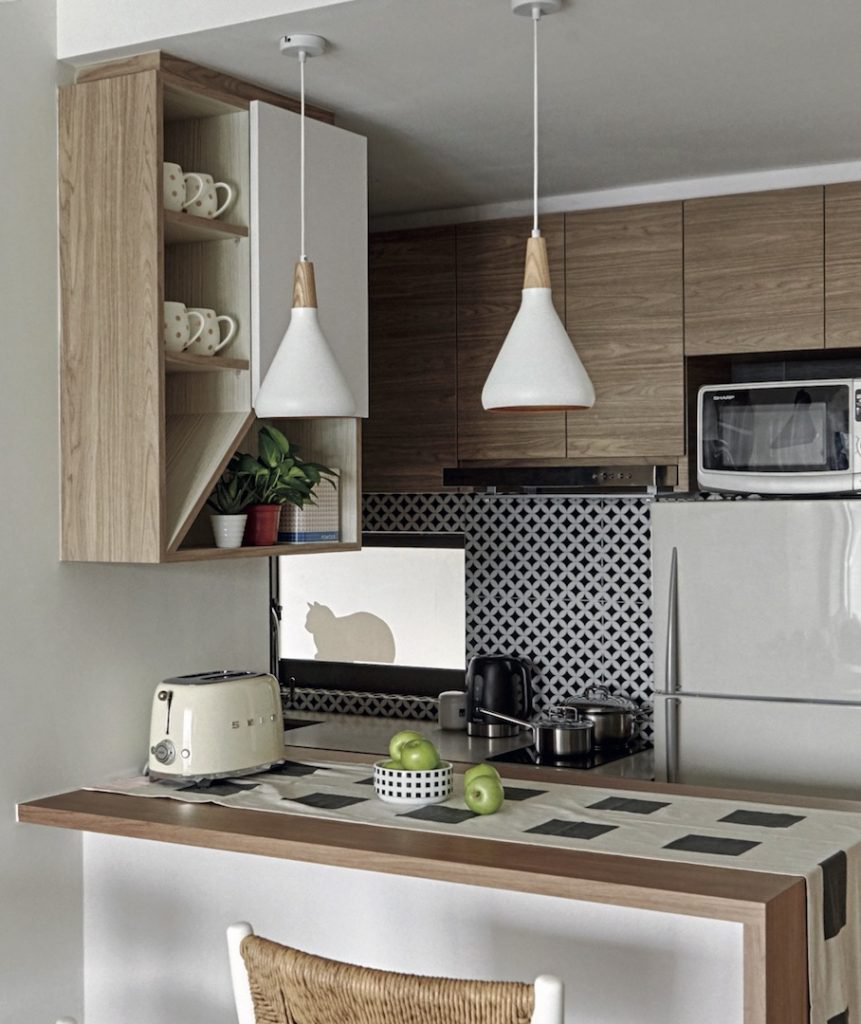 Save precious floor space with cupboards and tall cabinets that extend to the ceiling, and utilise walls with floating shelves and racks.
Often-used items go on the lower shelves, and appliances you take out on occasion can go on higher ledges.
4. Swop some base cupboards for drawers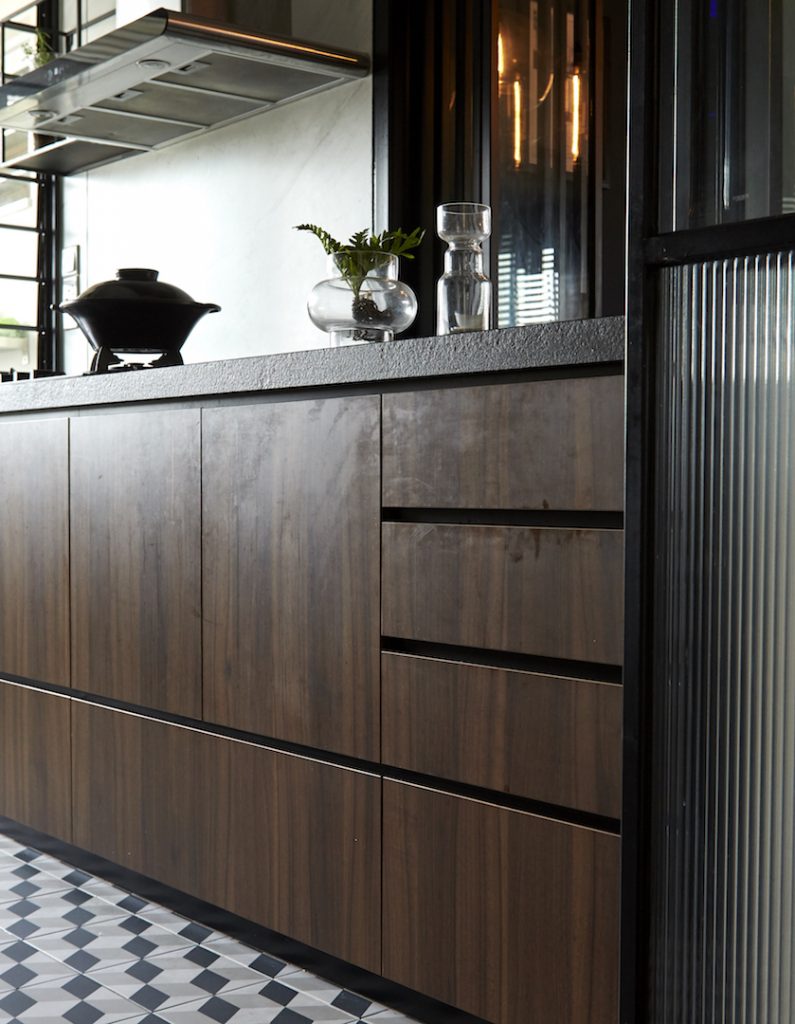 It's way easier to pull out a drawer and see all its contents than it is to reach for crockery or condiments at the back of a cabinet.
Increase storage space with wider pull-out drawers instead of multiple smaller ones.
5. Don't cut corners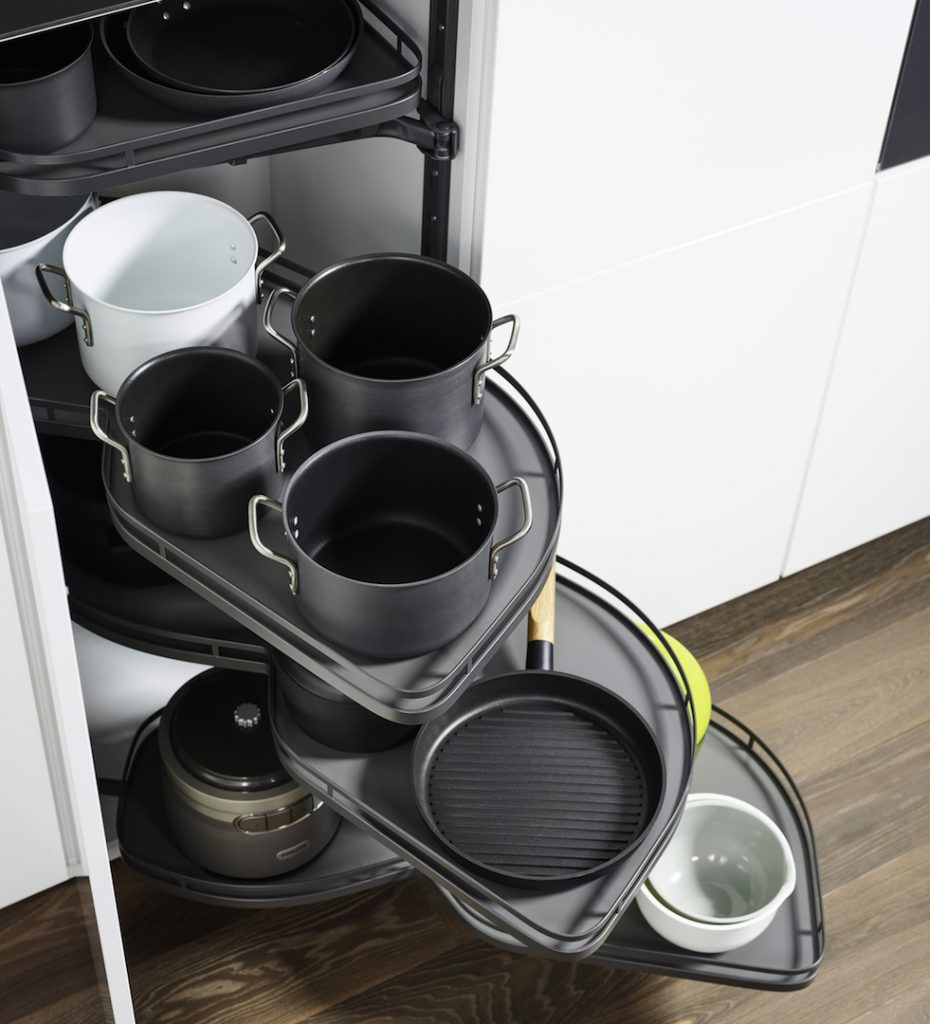 Don't let details like drawer dividers and storage compartments be an afterthought.
Pull-out larders, carousel cupboards and lazy susans help maximise hard-to-reach areas and dead space.
Available at Hafele.
6. Integrated kitchen-cum-dining areas
If you don't have the luxury of space for a large standalone island as well as a dining table, combine them.
Similar hues and textures give a more cohesive look. Alternatively, separate the two with different colours, materials and heights.
7. Appliances that work in your space
Sub-Zero's Built-in French Door Refrigerator is ideal for galley kitchens as only half of its double doors swing out.
Available at The House of Sub-Zero and Wolf.
This article was first published in Home & Decor.