Living and dining spaces, sometimes together with the kitchen, have fused together to create one large domestic social hub. But why not push it further?
This three-room, 700 sq ft resale HDB flat designed by Rezt & Relax for Night Owl Cinematics influencer Aiken Chia, pushes the boundaries of the living space by incorporating the bedroom.
"We wanted my room to be convertible and connected to the living room when it is not partitioned by a sliding door and curtains," says Aiken. 
Set a flexible boundary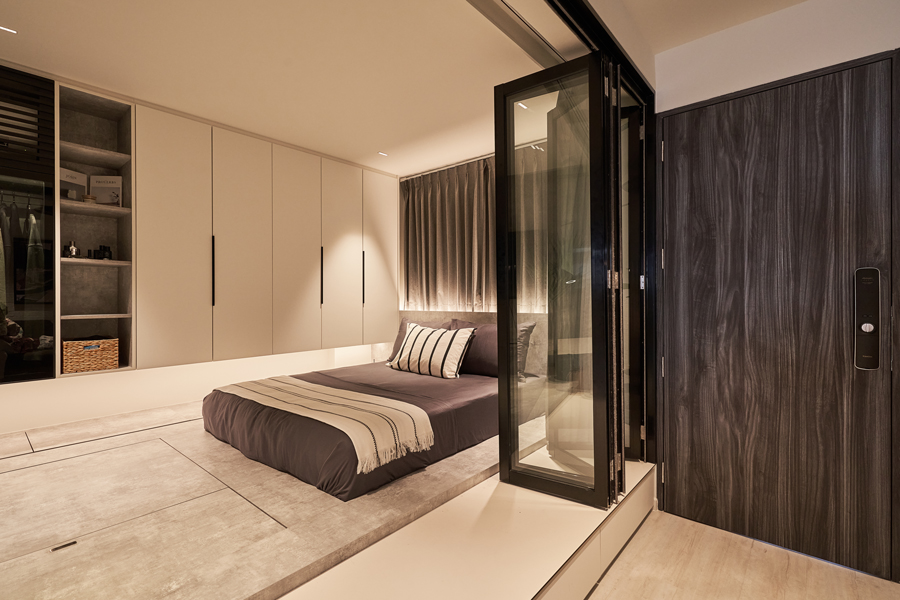 Aiken's bedroom is adjacent to the living space and occupies a raised platform. It is separated by an accordion glass wall that can be pulled back to provide extra space to contain the spillover activity in the living room. 
Mind the private and public functions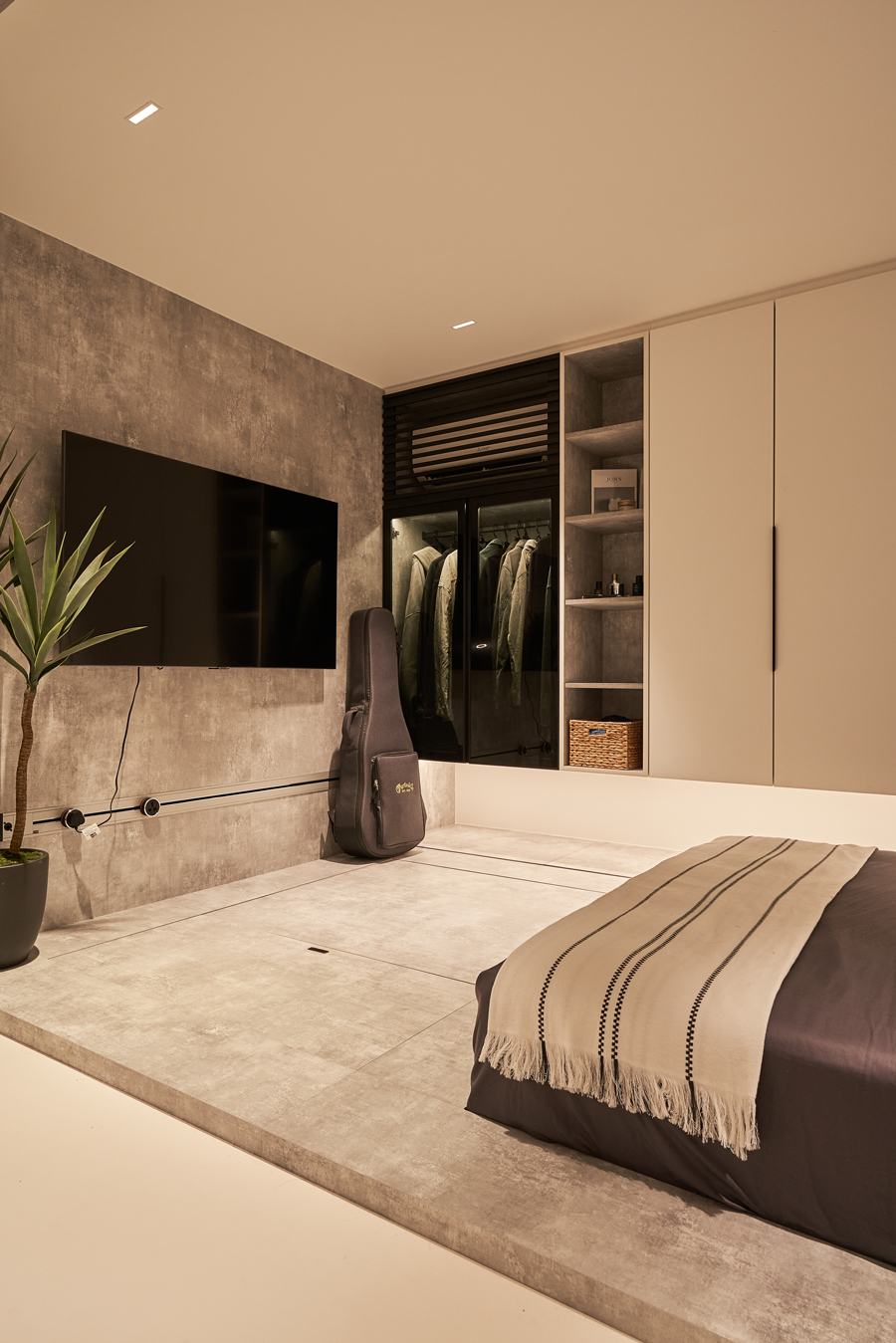 The bedroom is a private area while the living room is a communal one, and mixing private and semi-public functions can be tricky. So keep everything in the flexible private space easily hidden or tidied up.
Aiken's bedroom here features both wall and floor storage spaces that can contain anything not meant for the public eye. 
This article was first published in Home & Decor.