We can't lie: We're obsessed with Korean dramas. 
Beyond the swoon-worthy romantic plot lines and the chemistry between the main leads, we also love the fashion we see in the shows.
After all, we've written previously on our favourite looks spotted on Son Ye-jin and Seo Ji-hye in Crash Landing On You. Another thing we love about their style?
How good they look together as on-screen couples.
Ahead, we sussed out our favourite romantic comedies and couple fashion inspirations that you and your partner can sport. P/s: We promise no cringe-worthy twin looks here.
1. Suit up
PHOTO: tvN
Crash Landing On You was a treasure trove of fashion inspiration from the female stars Son Ye-jin and Seo Ji-hye. But Captain Ri (played by Hyun Bin) wasn't shabby in the style department either.
Other than his uniform attire, we're loving this suited look on him.
The #Riricouple both looked equally sharp in blazers - a clothing type that you and your partner would most likely already own.
We also love how Son wore the blazer with a mini skirt to show off her long legs than the usual tailored trousers (which would also look too matchy and deliberate with Hyun Bin's outfit).
Get: Matching pantsuits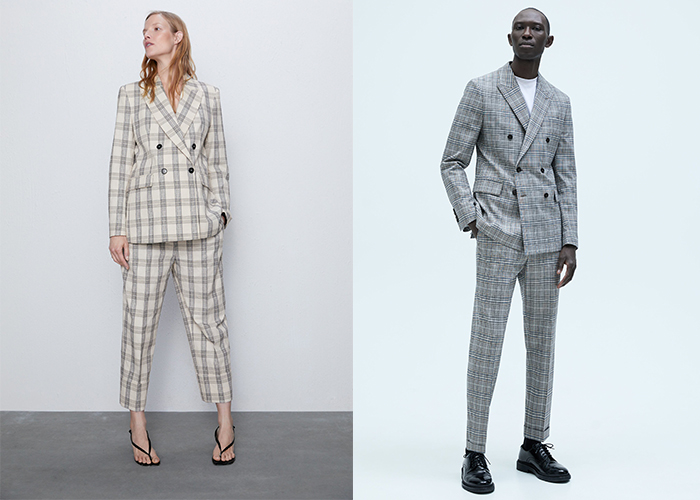 PHOTO: Zara
Despite the similar silhouette and cutting of the suits on both him and her, we chose slightly different checkered prints to finish our CLOY-inspired couple look.
This allows the two of you to have a semblance of an individual style while looking cohesive as a couple. Similar to Son, you can jazz up the blazer with a mini skirt or a slip dress too.
On her: Rustic check blazer and rustic check trousers, $119 and $59.90 from Zara
On him: Check comfort textured suit, $179 from Zara
2. Coordinate colours
PHOTO: SBS
Besides finding a common clothing piece that you both own, another way to coordinate outfits is to wear the same colour scheme.
In this poster for My Love From The Star, both Jun Ji-hyun and Kim Soo-hyun looked like they were dressed to kill in sharp black outfits - the lady in a chic LBD while the man in a polished suit.
If you look closely, you would notice that Jun's dress is made with textured material and this adds a nice contrast to the smooth texture of Kim's suit.
Get: Matching hues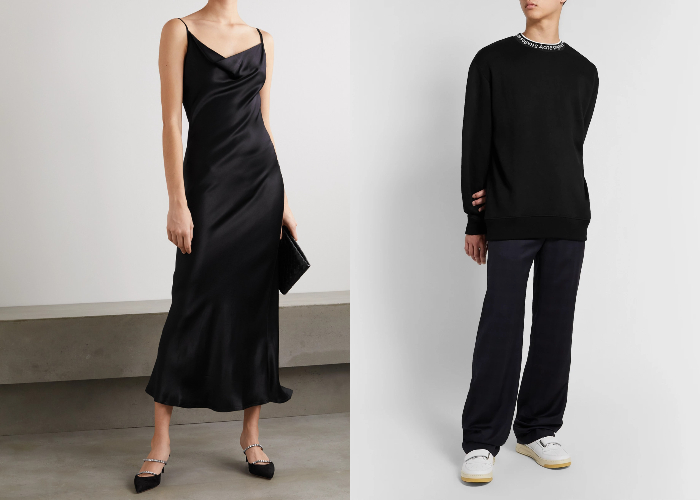 PHOTO: Net-a-Porter, Mr Porter 
You don't want your couple look to seem forced. So, consider wearing materials with different finishes.
On the lady, we picked a sleek satin slip dress that will show off your curves; while for the gentleman, we opted for a jersey knit sweatshirt.
Plus, both outfits can easily be styled with other items in your wardrobe for work, holiday and the weekends.
On her: Envelope1976 Diaz open-back satin midi dress, US$271.39 (S$379.73) from Net-a-Porter
On him: Acne Studios Fulton logo-jacquard fleece-back jersey sweatshirt, £214 (S$384.04) from Mr Porter
3. Mix silhouettes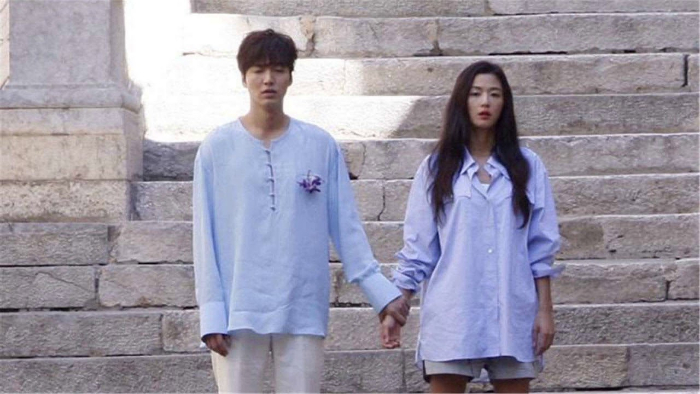 PHOTO: SBS
After your partner and you have mastered the art of matching colours, you both can consider adopting different silhouettes.
In this scene from Legend From The Blue Sea, both Lee Min-ho and Jun Ji-hyun were wearing almost identical blue shirts.
The difference, however, is that Lee was wearing a henley shirt while Jun was wearing the typical buttoned shirt.
Another advantage of this pairing is that you don't need to go shopping and have an excuse to raid (and revamp?) your man's wardrobe.
Get: White shirts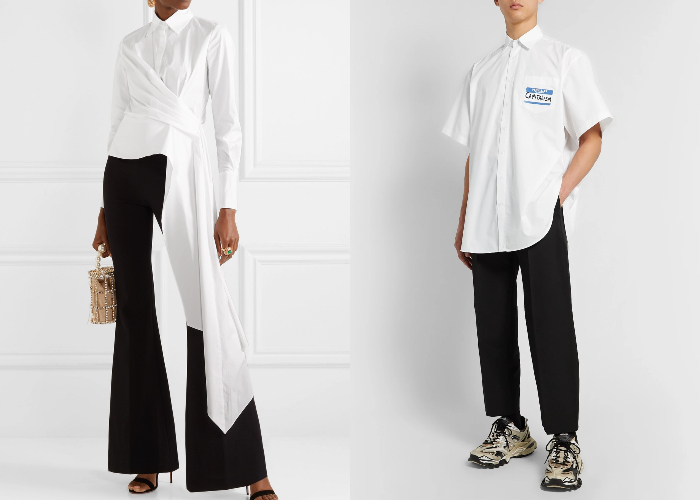 PHOTO: Net-a-Porter, Mr Porter 
The perennial white shirt is a good place to base your couple outfits from.
Similar to what Lee and Jun wore, we picked a sculptural white shirt with a gathered panel from Oscar de la Renta to contrast against a unique oversized design from Vetements.
Both of you could finish with black denim jeans or trousers.
On her: Oscar de la Renta draped cotton-blend poplin wrap shirt, US$1,883.25 from Net-a-Porter
On him: Vetements oversized embellished cotton-poplin shirt, £472.59 from Mr Porter
4. Tonal gradient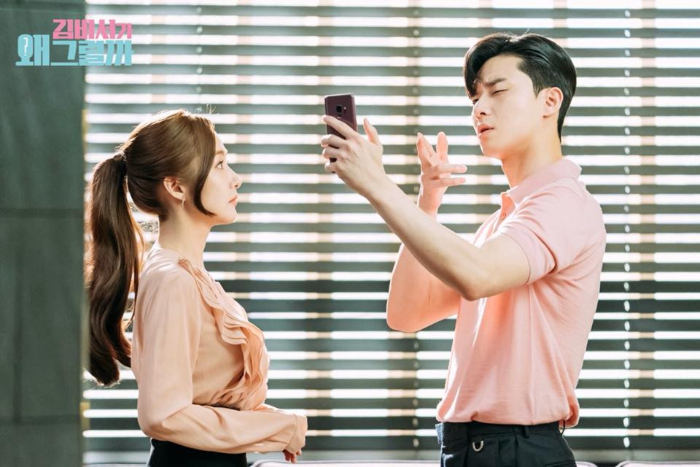 PHOTO: tvN
Another way to play with colours when it comes to couple dressing is to vary hues.
While it looks like Park Min Young and Park Seo-joon are wearing completely different colours in this scene from What's Wrong with Secretary Kim, their outfits are actually from the same colour family.
What's different is the tone - the former's outfit leans more brownish-pink while the latter is a dusty pink.
This method can also be used to introduce your partner (or yourself) colours that they usually don't try, such as pink or red.
Get: Tone on tone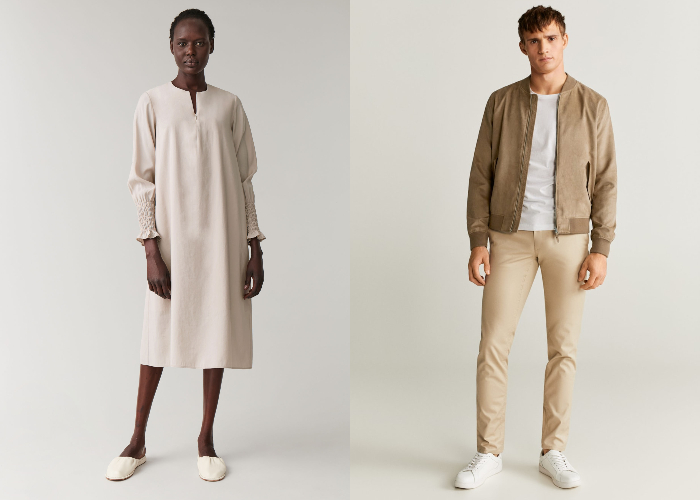 PHOTO: Cos, Mango
A variant of the monochrome fashion, tone-on-tone looks polished and sophisticated.
This pairing features a smocked dress from Cos and a faux-suede bomber jacket from Mango. Finish the look with gold jewellery or watches to play up the warm tones.
On her: Smocked sleeve dress, US$99 from Cos
On him: Faux-suede bomber jacket, $99.90 from Mango
5. Don't forget about accessories
PHOTO: SBS
Before Son Ye-jin and Hyun Bin in Crash Landing On You introduced to us minimalist couple rings, there were the matching sneakers worn by Lee Min-ho and Park Shin-hye in The Heirs.
Both instances underscore how accessories can also be used to meld your style with your partner's. Furthermore, complementing accessories is a subtle start that could persuade your partner to go matchy-matchy with you.
Get: White kicks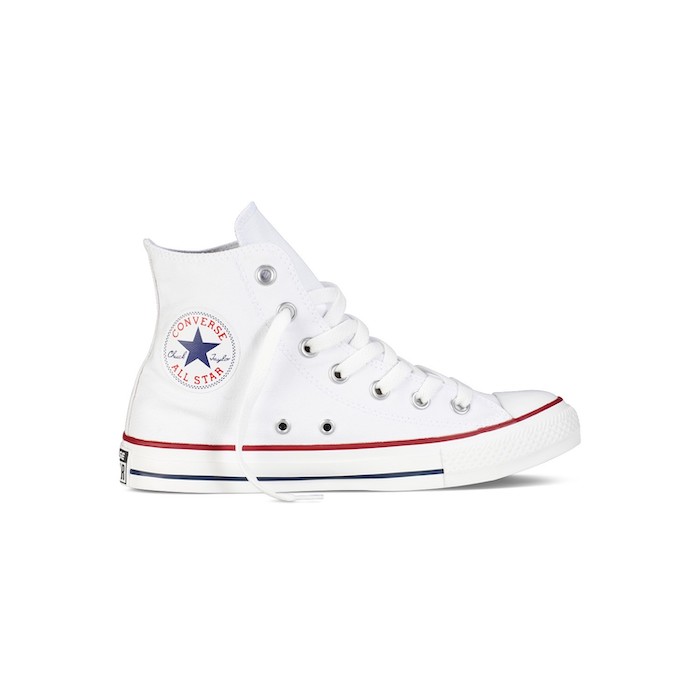 PHOTO: Converse
If loud fuchsia pink sneakers aren't your cup of tea, the fan-favourite white sneakers should be right up your alley.
Plus, this really cool option here is quite unisex - both of you could wear it. And nothing is as classic as the unisex high-top Chuck Taylor sneakers from Converse.
Shop: Chuck Taylor All Star classic colour high top white, $75.90 from Converse
This article was first published in Her World Online.