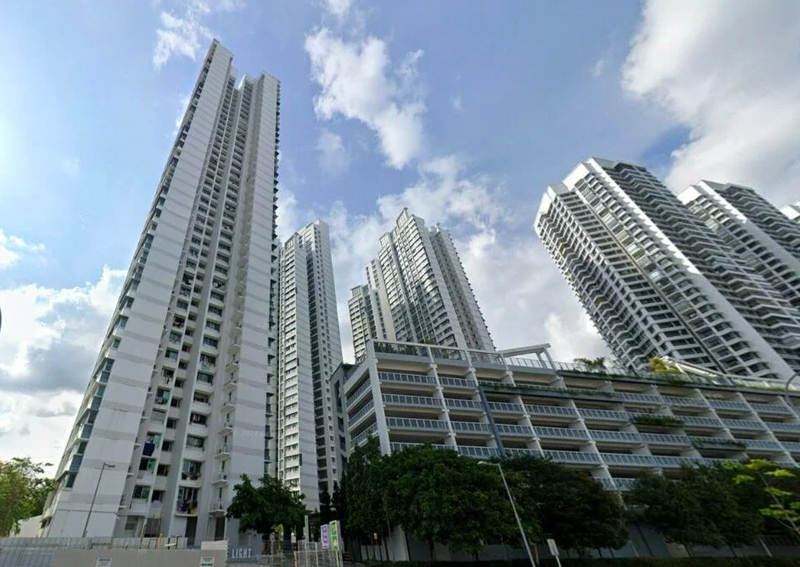 Chinese New Year may have come early for the first owners of a four-room HDB flat in Bendemeer, as the flat was recently sold for $1 million (huat ah!). Spanning 1,001 sq ft, this translates to around $999 psf.
It's located within the 34th to 36th floor of Block 10B at Bendemeer Road, which is an eight-minute walk from Boon Keng MRT and Bendemeer MRT.
This isn't the only million-dollar four-room flat in Kallang / Whampoa. Back in June last year, a four-room unit in the neighbouring Blk 10A was sold for $1 million. For now, this is the record price for the flat type in the estate.
Notably, both units are from Bendemeer Light BTO, which is located beside the City View @ Boon Keng DBSS project. In recent years, the project is known for clocking several million-dollar flat transactions.
Capital gain of around $405k to $533k
The Bendemeer Light BTO was launched during the May 2012 BTO sales exercise. Completed in 2017, the Blk 10B flat has 94 years of remaining lease when it was resold.
This would also mean that the first owners of the flat had only completed its five-year Minimum Occupation Period (MOP) last year.
Four-room units at Bendemeer Light were priced between $467,000 to $595,000 during the BTO launch. This means that the resale price of $1 million has netted the first owners a capital gain ranging from $405,000 to $533,000.
Recent record-breaking million-dollar HDB flat transactions
This transaction at Bendemeer follows two other record-breaking transactions in their respective towns.
Earlier this month, a five-room HDB resale flat at Block 441A Clementi Avenue 3 was sold for an eye-watering $1.28 million. It set an all-time high price for five-room HDB resale flats in Clementi. At 1,249 sq ft, this works out to $1,025 psf.
More recently, a five-room HDB loft at Blk 268B in Punggol Field became the second million-dollar flat in the estate when it was sold for $1.22 million. It also broke the previous record of $1.198 million for a five-room resale flat in Punggol.
Notably, the unit is a premium loft with a second floor, measuring 1,604 sq ft. This means the price psf works out to $761 psf. Premium lofts are among the rarest types of HDB flats, with only 23 of them available at Punggol Sapphire.
Interestingly, unlike the Bendemeer flat, these two units are slightly older at around 10 years old, with the Clementi flat completed in 2012 and the Punggol flat in 2013.
ALSO READ: Record-breaking HDB resale maisonettes: Toh Yi Drive flat sold for $1.3m, Jurong East flat sold for $1m