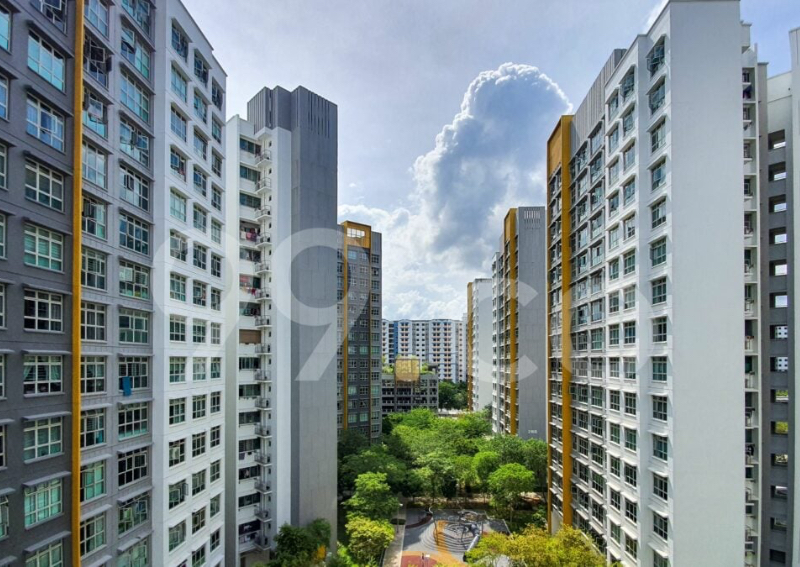 A 1,206 square feet HDB resale flat has just been sold for $928,000 in Sengkang. This works out to around $770 psf.
The flat is located within the 10th and 12th floor of Blk 216C Compassvale Drive, just across the street from Compass One and Sengkang MRT.
Perhaps more importantly for some parents, it's around a 10-minute walk away from Nan Chiau Primary School. The popular primary school moved from River Valley to Sengkang in 2001.
Another thing to note is that the transaction price matched the current all-time high price for a five-room HDB resale flat in Sengkang.
Back in November 2022, a similar-sized unit in the neighbouring block 216A was sold for $928,000, setting the current record price in the estate. It's located on a higher floor range within the 16th to 18th floor.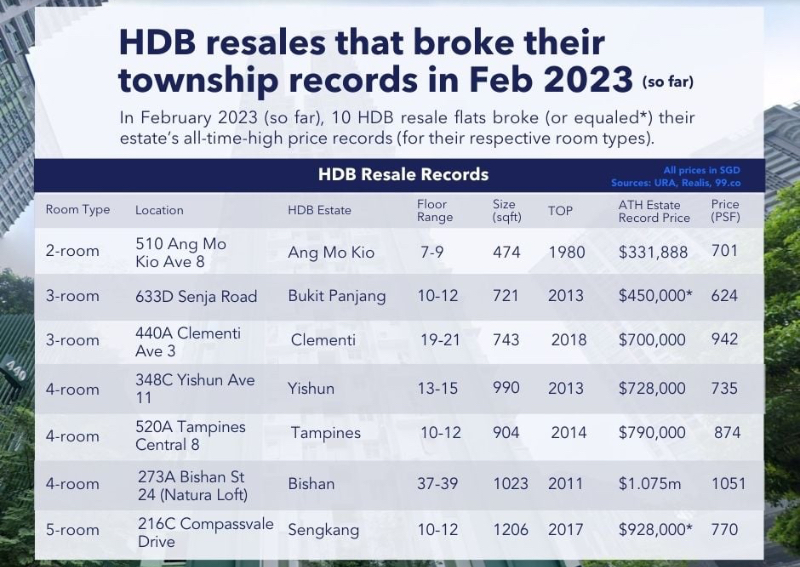 Capital gain of $429k to $507k
Both blocks are part of the Compassvale Mast BTO, launched for sale in the November 2012 HDB BTO exercise. Back then, five-room flats in the project were sold from $421,000 to $499,000.
As the leases of both units started in 2017, they have only recently completed the five-year Minimum Occupation Period (MOP).
More importantly, the owners of both units made a capital gain of $429,000 to $507,000 after a holding period of around five years. So at the time of the transactions, both units have around 93 years of remaining lease.
Will Sengkang have a million-dollar HDB resale flat soon?
At this point, given the number of million-dollar flats we have in non-mature estates since last year, it may seem like it's only a matter of time before we see another non-mature estate entering the million-dollar club.
At the same time, we note that million-dollar flats tend to have these characteristics:
Centrally located
Have a longer remaining lease
Rare and/or no longer built
A floor area that's larger than typical HDB flats
So far, the million-dollar flats we see in non-mature estates tend to have the last two characteristics. Examples of these are the 1,927 square feet multi-generation HDB resale flat in Yishun and the 1,604 square feet loft unit in Punggol.
If you ask us which estate will enter the million-dollar club soon, we think a more likely candidate would be Bukit Panjang.
This is because an HDB executive maisonette at Blk 544 Jelapang Road was recently sold for $965,000. With the unit spanning 1,528 square feet, this works out to around $631 psf.
And as we've covered in a previous article, maisonettes are among the rarest types of HDB flats, given that they are two storeys and no longer built. So they attract higher demand and command higher price tags.
ALSO READ: Punggol loft flat sold for $1.22m - 10 buyers vie over unit with $1m offers