And now, the weather: Hot. It's so hot.
That's all folks.
...Or is it?
Has the heat been grating on your already frayed nerves as we trudge through the circuit breaker? Have you melted into a lethargic puddle in your home office, unable to continue being your productive self in front of your laptop? Have you been blasting your air-con at full strength, trying not to worry about your electricity bills?
Well, fret not because the Meteorological Service Singapore (MSS) has swooped in with good news: There will be more thundery showers in the next two weeks, promising us some reprieve from the sweltering heat in the late morning and afternoon.
Unfortunately, the warm weather will continue in the second half of April. Temperatures could hit 35 deg C on some days, but hey, some reprieve is better than none, right?
With rain coming our way, don't forget to take an umbrella with you if you have to head outside for a grocery run or buy lunch.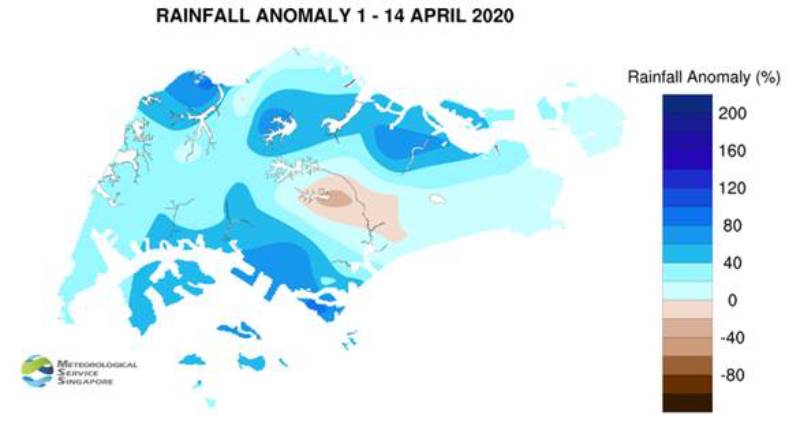 PHOTO: Meteorological Service Singapore
jayliang@asiaone.com