"Eh, can give me your credit card details?"
That question alone is more than enough to set our alarm bells ringing. More often than not, that's the call of a scammer.
One such person to have encountered them is a Singaporean called Missja (not her real name). Instead of becoming a victim, her stroke of ingenuity left her scammers trolled and empty-handed.
Oh, how the tables have turned.
According to Missja, a work acquaintance recently contacted her on Facebook messenger, saying that she needed her phone number and a subsequent verification code for a Lazada contest. After Missja handed the scammers the code, she was told that she had won $950.
Did it sound too good to be true? It definitely was.
Then came the fated question.
"Do you have a credit or debit bank card?"
Knowing the other party was a scammer, Missja could have just left them on 'read'. Instead, she decided to give the other a taste of their own medicine and brought them on a little ride of her own.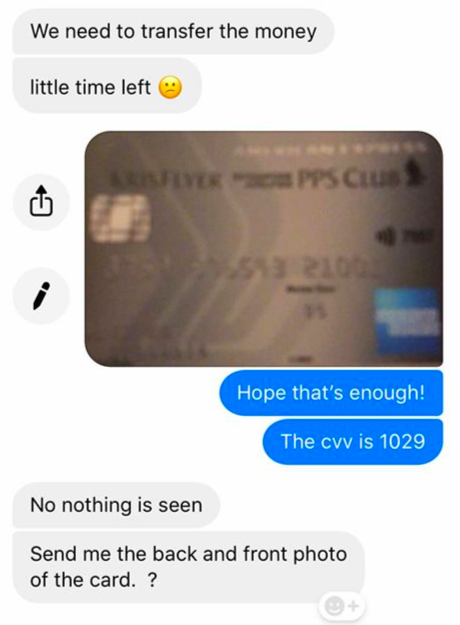 PHOTO: Facebook
She sent a photo of the front of a card along with a CVV, but the scammers were displeased with the quality of the image. In order not to disappoint the other, Missja took a clearer photo of another card, claiming that it belonged to her husband.
The scammers got increasingly frustrated when they realised the credit card value number was wrong. They insisted on obtaining the "right value" from Missja, to which the latter could lather on her most innocent-sounding replies to appease them.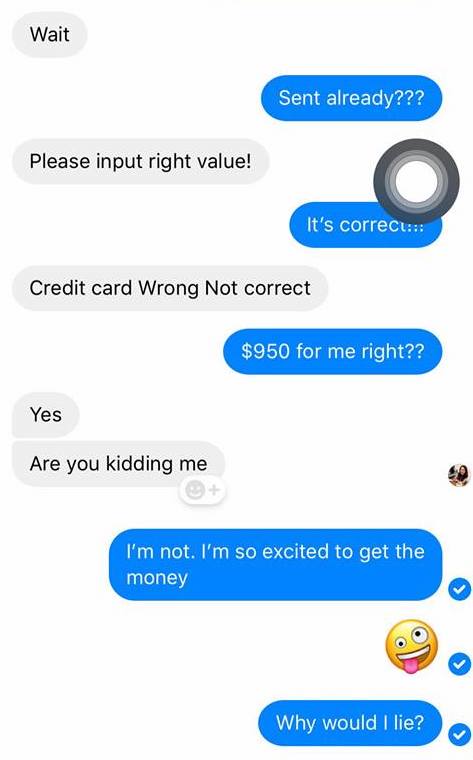 PHOTO: Facebook
Of course, there was no "right value" to be found anywhere. The credit card in question was just an image found on an airline's brochure offering KrisFlyer miles.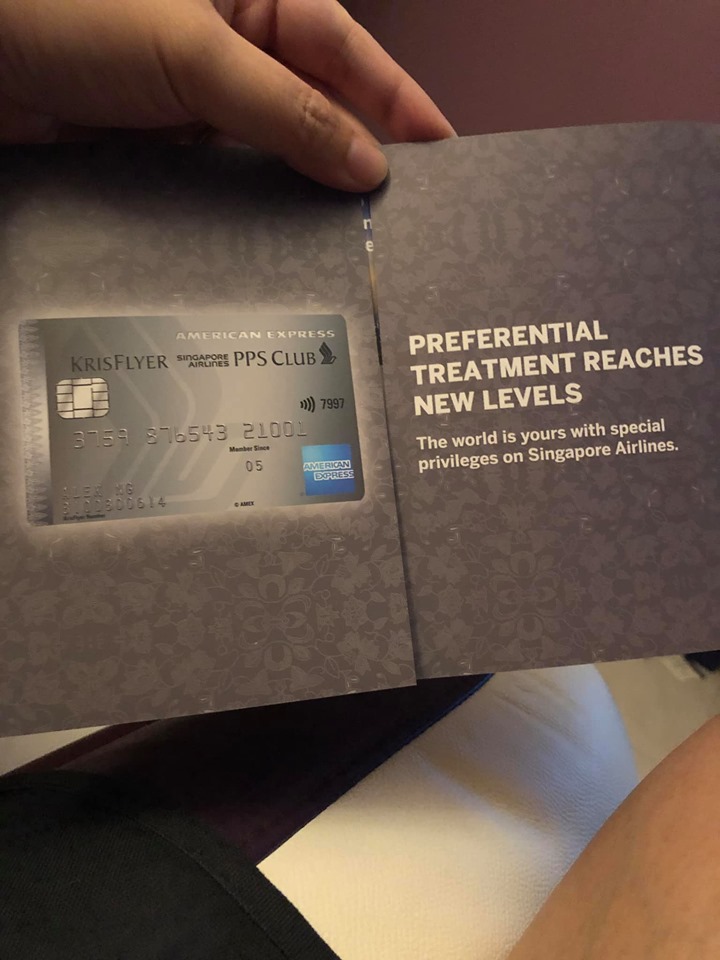 PHOTO: Facebook
Upon closer inspection of the images sent by Missja, it's plain to see that they are photos of the same card too. Had the scammers bothered to take a closer look, perhaps they would've realised they were being hoodwinked.
At least Missja was nice enough to give the other well wishes. PHOTO: Facebook
The police said in May that at least 14 people had been scammed and lost over $14,000 since the start of the year. In those cases, scammers would impersonate friends or family members of the victims under the pretext of a Lazada campaign — often called raffles, gift money or lucky draws.
A Lazada spokesperson said: "We would like to remind customers to only conduct transactions on our platforms; never via third-party channels."
With customer safety as their top priority, the e-commerce company also has a page dedicated to helping customers protect themselves from scammers.
rainercheung@asiaone.com