Letter from the Editor: New website, new office, new hopes
PUBLISHED ON
June 01, 2023 4:55 AM
By
Tan Thiam Peng
As I settle into my desk in AsiaOne's new office, the mood in the air is palpable.
There's a renewed sense of energy. A spring in people's step, a fire in their eyes. People are collaborating more and problems are being solved faster.
They also seem more comfortable. They have new pantries with the whole works. More desk space for plants, Blackpink posters or even a second monitor.
They're hanging out more with colleagues. This grows into friendship, mutual understanding - and better ideas to serve you, our followers.
Or perhaps it's just the fresher air. But I'll get back to that later.
Ownership change
AsiaOne recently entered its latest chapter of a storied 28-year history. After a joint venture (JV) between mm2 Asia and SPH Media Trust since 2018, AsiaOne completed a private buyout in December.
Both JV partners remain minority shareholders.
This change in ownership means not only a brand-new office that's four times the size of our former premises, it heralds a refresh of our content offerings and our website.
In the last year or so, you would have noticed our expanding team creating a lot more content, from original reporting and video stories to infographics and memes. We have doubled down on our strengths and what you love most, yet we've also expanded our scope.
As one of the few accredited media in Singapore, we've increased our coverage of national issues and policies that matter to you, but always with relatability in mind. Our Lifestyle team has dedicated a section to 'adulting' topics, where we help you navigate challenges from your tertiary days to parenthood. The Entertainment team is exploring genres you're falling in love with, such as Chinese and Thai showbiz. We've also revamped our Digital Culture beat into Digicult, with an eye on all things gaming.
[embed]https://www.youtube.com/watch?v=IndmhedAKIA[/embed]
[embed]https://www.youtube.com/watch?v=RhSzC68jbBw[/embed]
Website makeover
For a pure-play digital media, good content must come with good user experience.
We have taken this opportunity to give our website a makeover.
The first thing you'll notice is the unification of colours. We have standardised the palette for consistency and professionalism.
Don't worry, the specific genres and topics you love are still neatly arranged and filterable.
To make your experience more pleasing to the eye, we have implemented subtle design changes, such as a more modern font, and centralising headlines and hero images.
On desktop, you now see a variety of tiles and layouts on our pages. This makes your journey more stimulating and engaging.
These design changes go hand in hand with our desire to help you access more of our content. The layout redesign across both desktop and mobile means you get to see more content in a shorter span of time, without cluttering existing space.
That extends to our video player, which is now bigger and easier to watch, and with a more intuitive layout. It has also been progressively added to more pages, as a sign of our commitment to multimedia storytelling.
[embed]https://www.youtube.com/watch?v=1ytSW0cjzBU[/embed]
Our Lifestyle page has also undergone a revamp. Where previously it generically housed all things lifestyle together, it now neatly presents the sub-categories, such as food, health and travel.
We have enhanced our award-winning NewsLite product, which uses artificial intelligence to summarise articles into bite sizes. What was previously optimised for mobile is now optimised for all platforms. We've also made its toggles more obvious and intuitive, so you can maximise its benefits.
New office purpose-built for capabilities and aspirations
As promised, I have to come back to the air in the new office.
That the company installed the latest air-conditioning system that draws only fresh air from outside probably deserves some mention in this post-pandemic era.
But the setup of AsiaOne's new 8,500 sq ft office goes beyond the pizzazz. The principles behind it were to ensure it's purpose-built for our capabilities and aspirations.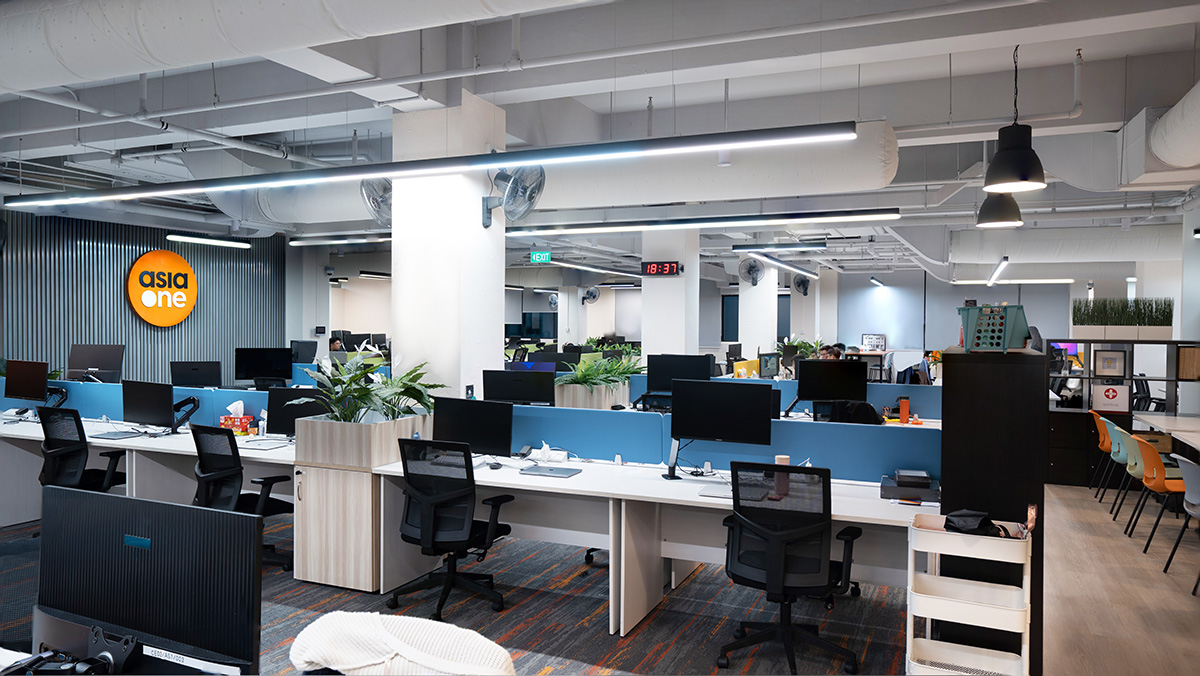 There is an editorial operations centre for newsroom staff to gather for briefings, duty manning and major coverage of events. It is fully fitted with the technology for such purposes, has zones for breakout discussions, and is highly secured when we need to handle sensitive information.
Marrying art with science, we have a research centre for our consumer insights and analytics team to track, study and survey users and their behaviour. The facilities allow them to integrate cutting-edge technology into how we apply data for our work. This keeps our content ideas relevant and credible to both users and commercial partners.
There is a technology innovations centre, that not only monitors and fixes our website and app, but is for innovating and testing new solutions to put us ahead in the industry.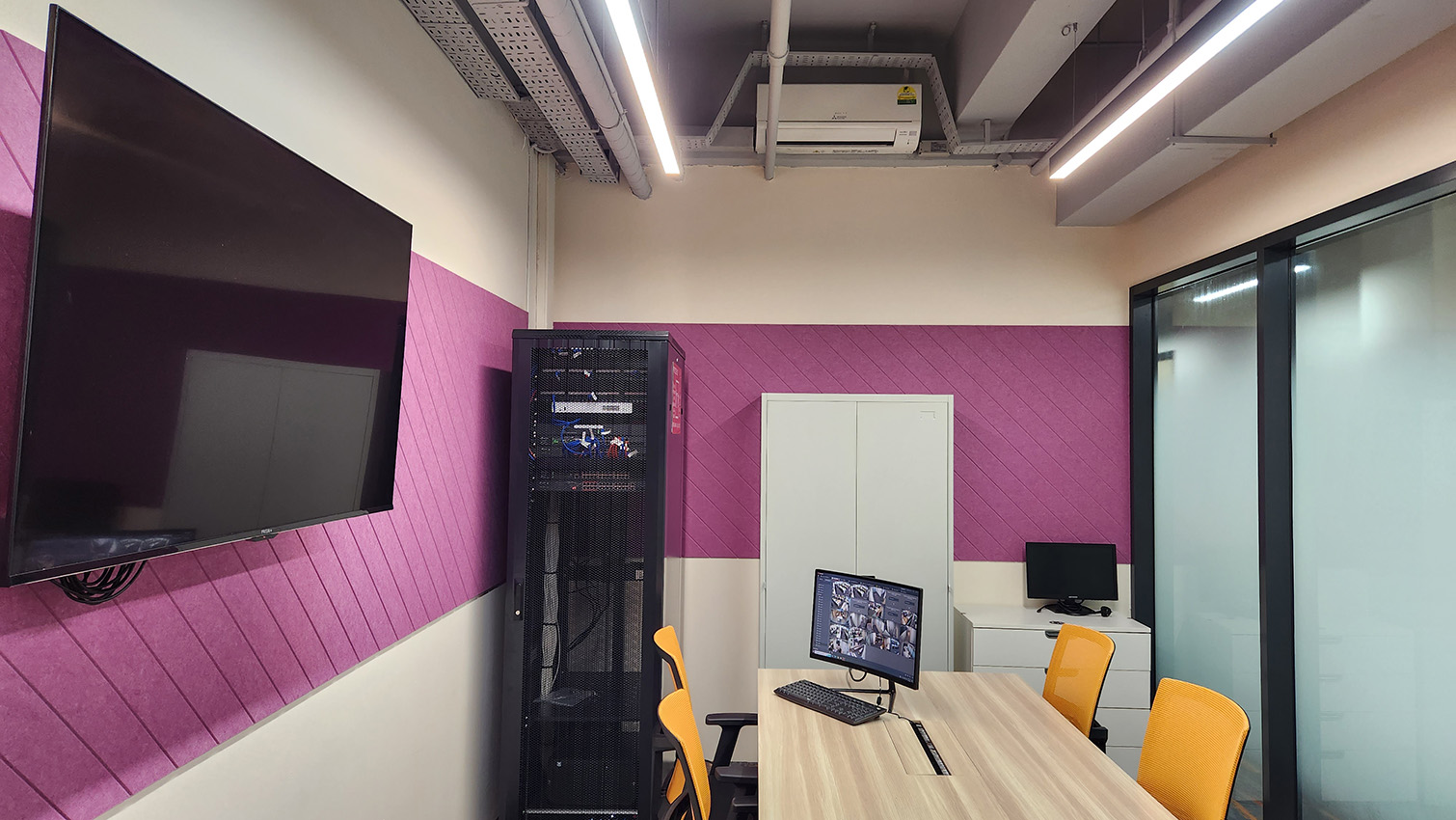 In the coming months, we will also build up a multimedia production studio, which will raise our space to 11,500 sq ft.
At the individual level, we have embraced hot desking, which allows staff to work anywhere inside and outside the office. The variety of desks also lets groups and individuals operate according to their needs.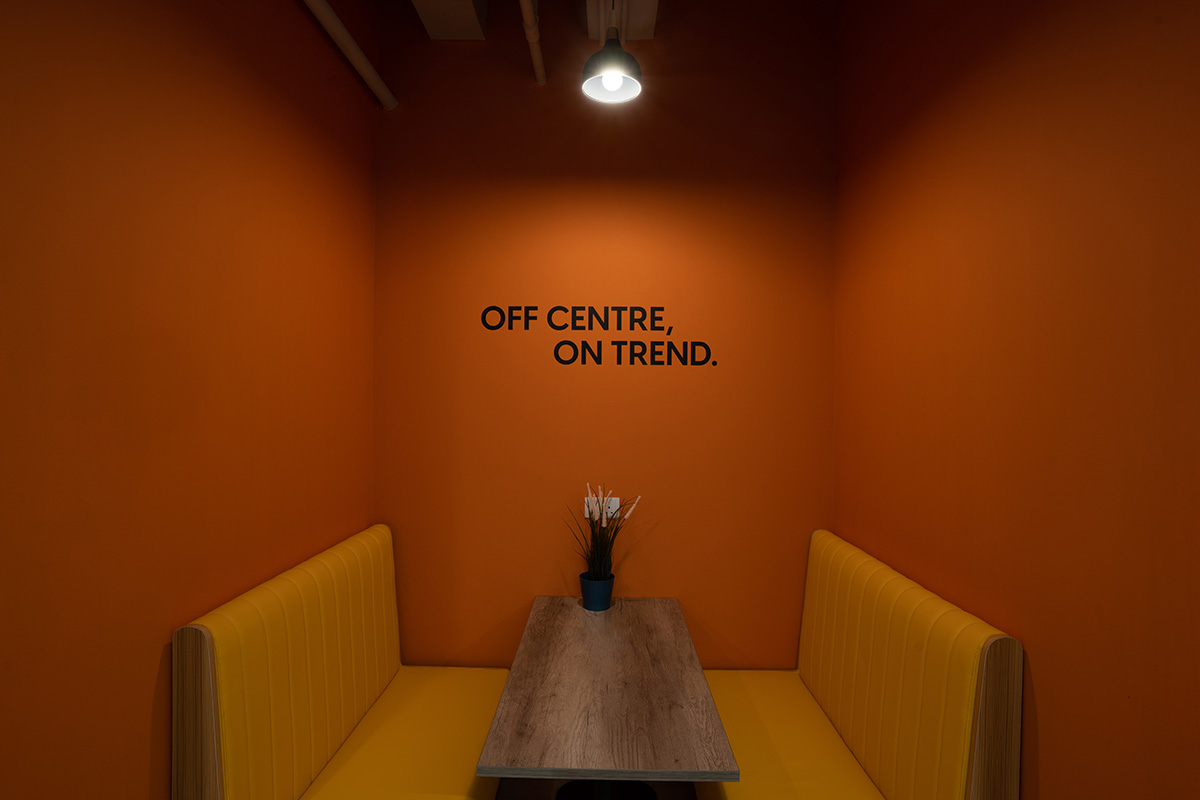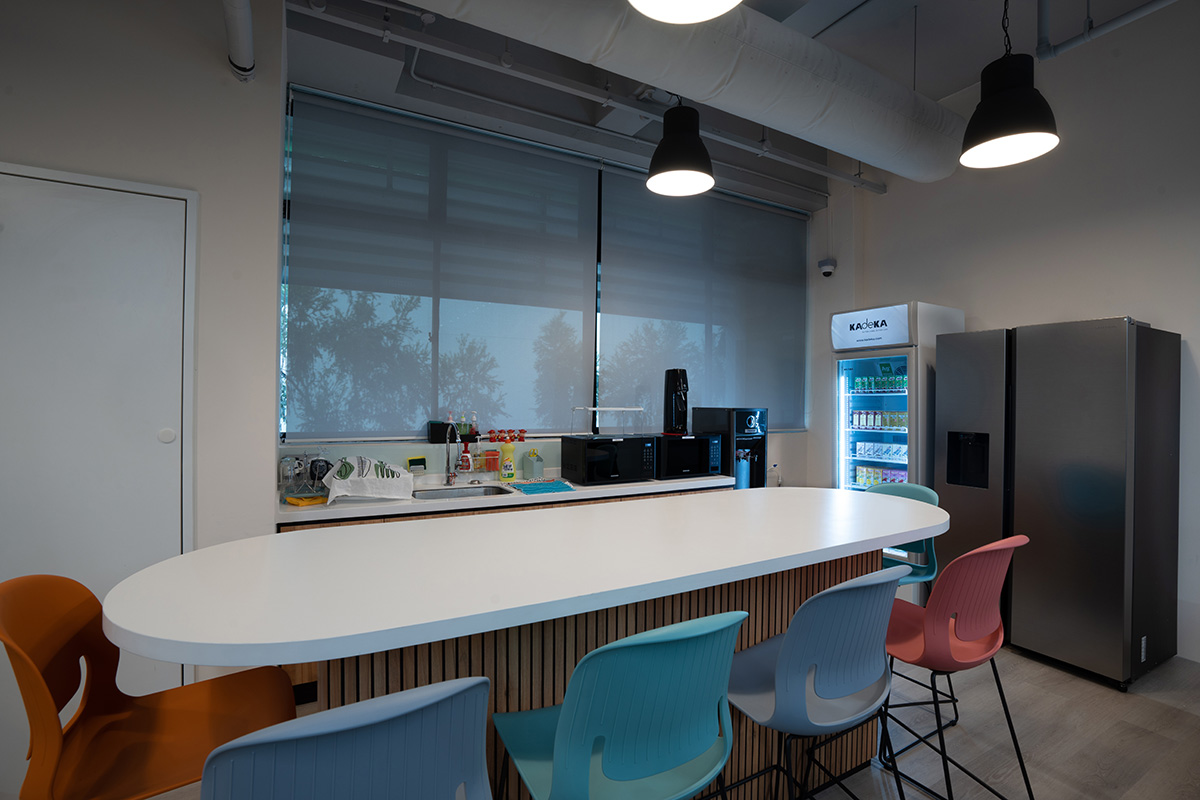 Beyond work spaces - and the aforementioned pantries - other amenities include nap pods for a quick recharge, a nursing room to support the mums among us, a prayer room and a play lounge equipped with PlayStation 5.
[embed]https://www.tiktok.com/@asiaone/video/7237374715893927169[/embed]
Our investment in people, infrastructure and products has one goal in mind - to grow and enhance the content we've delivered to you for close to three decades.
We strive to keep you informed, educated and entertained based on our "off centre, on trend" DNA.
And to add to that, a brand of journalism that's relatable and unafraid to sniff out the next trend, while anchored in journalistic standards you can trust.
The author is the Executive Editor of AsiaOne and concurrently its Head of Editorial Operations Group.
tp@asiaone.com