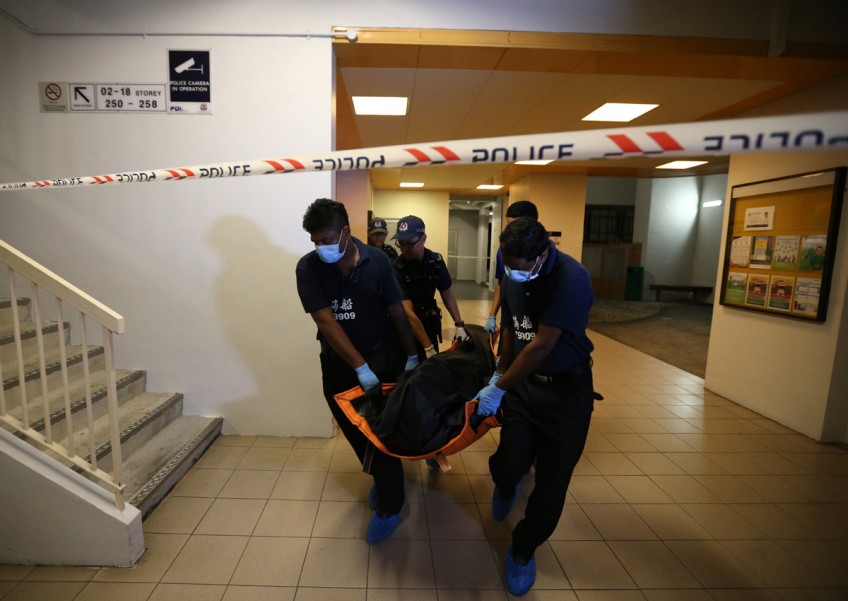 A 24-year-old woman was arrested for the suspected murder of a 70-year-old woman on Monday (June 25).
Stomp understands that the suspect is from Myanmar and had been working as a maid in the victim's home.
The police said in a statement that they had received a call at 3.09pm, requesting for assistance at the residential unit.
Upon arrival, the elderly woman was found lying motionless in the flat and was pronounced dead by paramedics at 3.29pm.
Police have classified the case as murder and investigations are ongoing.
The suspect, who was not arrested at the flat, will be charged in court on Wednesday (June 27).