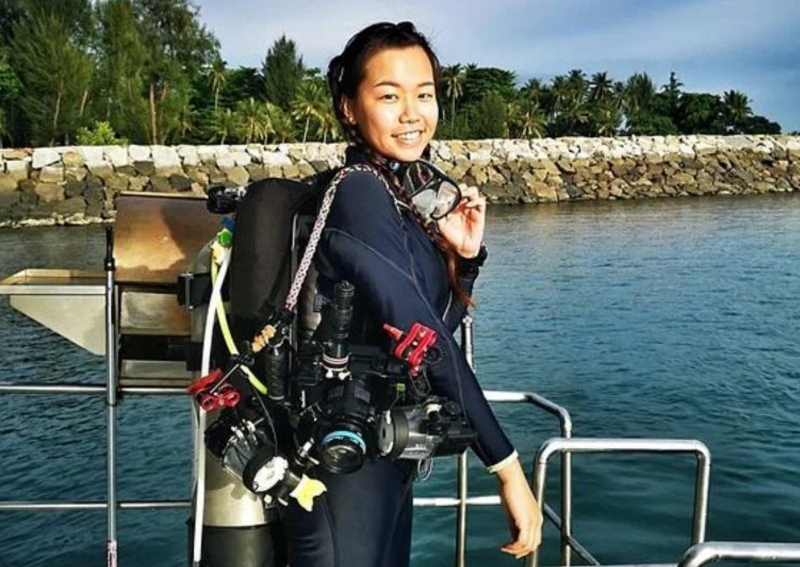 SINGAPORE — An environment group in Singapore that has conducted educational programmes with universities here has parted ways with its co-founder over claims of mismanagement and inadequate compensation.
The Plastic Project (TPP), a company registered as conducting educational courses for environmental causes, was founded by Ms Germaine Soong, who also goes by the name Amber, and Mr Lee Yew Jin, 31, in 2021.
In a statement on his own Instagram account on Saturday (March 4), Mr Paul Lee, a director of the company, said of Ms Soong: "We thank her for her contributions in starting up TPP in the early days, but have decided to cut ties due to actions involving unauthorised usage of company funds, negligence of duty and responsibility, lack of integrity and more."
Ms Soong, 28, denied the claims in an interview with The Straits Times, adding that she is concerned about the allegations.
She said she has disagreements with Mr Paul Lee and Mr Lee Yew Jin over the sum of compensation for her work in TPP.
Ms Soong said she was asked to leave TPP in December 2022, and had requested compensation of $50,000, but was offered only $2,000.
"By underappreciating what I have done for the company, they might think that they're able to justify not paying me for my time and efforts that I have put into this company," she said.
Mr Paul Lee, 29, also claimed that Ms Soong has denied the TPP team access to the company's social media and e-mail accounts despite "multiple attempts at reasoning with her".
The company says on its website that it aims to educate the community on plastic waste, and has partnered with education group Earth School Singapore, sustainability interest group Earthlink NTU (Nanyang Technological University), and the National University of Singapore's Students' Association for Visions of the Earth.
In a post last Thursday, the TPP Instagram page said that "the TPP that once was is no longer", and that there was "disharmony and a breach of trust" in the organisation.
The post ended with a line saying that a detailed explanation would be released at the weekend.
On Sunday, Ms Soong put up a post on her Instagram alleging betrayal and bullying.
She said: "Since my integrity and competency have been questioned by the very people I brought on board, I have decided to do a breakdown of events.
"It is one thing to be underappreciated and another to be betrayed and questioned about my principles and ethics. I will not give in to bullies."
The rest of her post, titled The Seed, describes how she experienced pollution first-hand while diving, and thus founded TPP.
She added that she has nothing to fear because she has nothing to hide, and that popularity contests, power struggles and internal politics are proof of toxic company culture.
Business records show that TPP has a registered office address in Geylang with a paid-up capital of $3.
It lists Mr Paul Lee and Mr Lee Yew Jin as directors of the company, with Mr Lee Yew Jin appointed to his position in June 2021, and Mr Paul Lee in December 2022.
Ms Soong is not listed in the records.
When contacted, Mr Paul Lee declined to comment, but said TPP was still running business as usual.
He added: "We are currently working with our lawyers on this matter. Our claims are backed by evidence.
"As advised by our lawyers, we will not be releasing any statements or comments for the time being."
ALSO READ: I was facing a very big financial issue, says Samsung Electronics worker caught stealing phones worth $61k
This article was first published in The Straits Times. Permission required for reproduction.