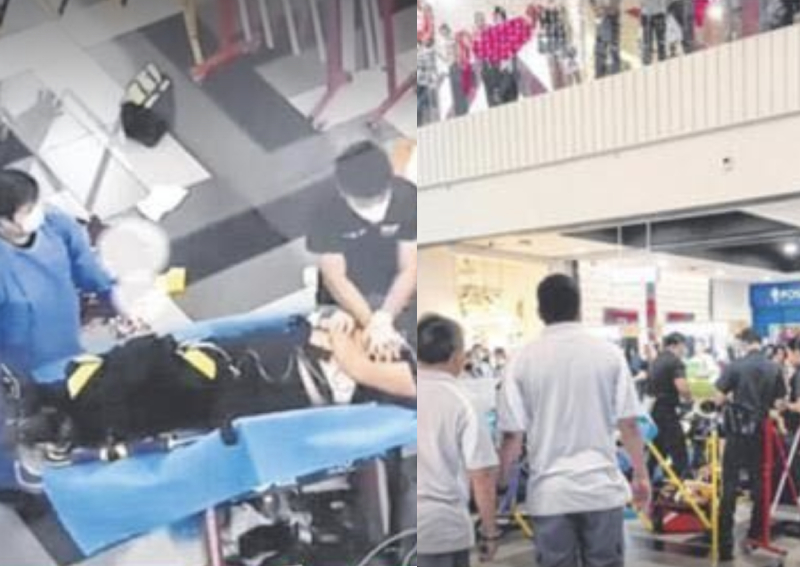 Shoppers at Tiong Bahru Plaza last Friday (Jan 27) were horrified after a man allegedly fell from height at around 3pm.
The deceased was a man in his 20s or 30s, Shin Min Daily News reported.
Several people working at the mall told the Chinese evening daily that they heard a loud sound and later saw a man lying on the ground floor.
"He kept vomiting blood, and no one dared to move him," one of them said.
Another eyewitness surnamed Huang shared that a woman working in the vicinity took out a first-aid kit and tried to help the man.
"But some people told her not to touch him and wait for the police and paramedics instead," the 48-year-old salesperson said.
"After the police arrived, they cordoned off the scene, and SCDF officers performed cardiopulmonary resuscitation on him," Huang added.
Xu, who works on the third floor of Tiong Bahru Plaza, shared that she saw police officers interviewing an eyewitness.
"I heard that the woman saw the man at a coffee shop. After taking a phone call, he stood up and walked over to the glass barrier," the 53-year-old said.
Moments later, he was found on the ground floor.
Responding to AsiaOne's queries on Monday, the Singapore Civil Defence Force said that a man found in Tiong Bahru Plaza was conveyed to Singapore General Hospital that afternoon.
The man subsequently died of his injuries in hospital, Shin Min Daily News reported.
AsiaOne has contacted the police for more information.
SINGAPORE HELPLINES
Samaritans of Singapore: 1800-221-4444
Singapore Association for Mental Health: 1800-283-7019
Care Corner Counselling Centre (Mandarin): 1800-353-5800
Institute of Mental Health's Mental Health Helpline: 6389-2222
Silver Ribbon: 6386-1928