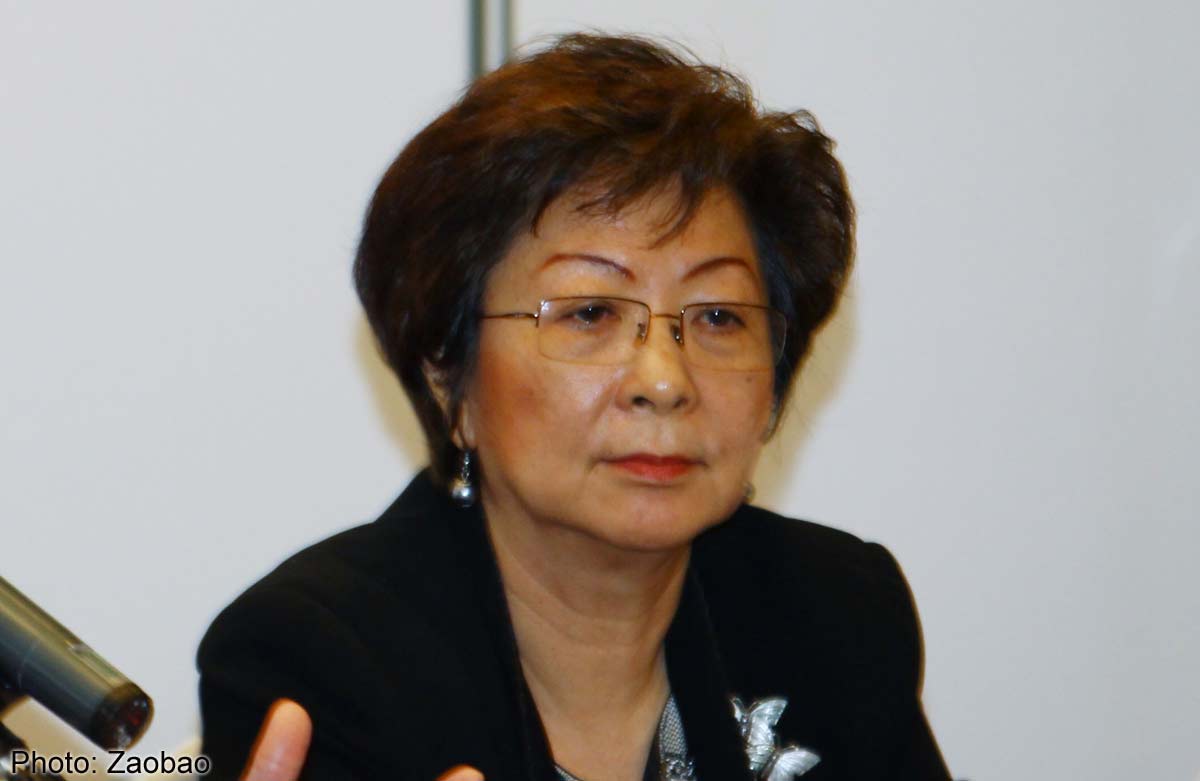 SINGAPORE - Private insurers should offer a standardised Integrated Shield Plan (IP) targeted at B1-class wards, the MediShield Life Review Committee recommended.
Doing so would give people better coverage than MediShield Life, but still be much cheaper than plans targeting A-class or private hospital stays.
Importantly, it would also be easier for people to know what they are buying into, said Mrs Hauw Soo Hoon, who chaired the subcommittee on IPs.
"At the present moment there are so many versions... the bells and the whistles, and you really do not know what they mean," she said.
IPs consist of two parts – the basic MediShield plan and a top-up by private insurers that provides more extensive benefits.
About two-thirds of people on MediShield have IPs, which are offered by five companies – AIA, Aviva, Great Eastern, NTUC Income and Prudential.
While some IPs provide coverage for A-class ward stays, seven out of 10 people who have such plans choose to stay in lower ward classes when they are hospitalised because they are more affordable.
The corresponding figure for those with plans covering private hospital stays is six out of 10 people.
The committee suggested that the Government work with insurers to come up with key features of the new B1-class plan, which should be "a standardised, affordable and easily understood package".
Its lower premiums should address concerns over high IP premiums, especially for older policyholders.
It should also reduce the current confusion over the multitude of available IPs.
Mrs Hauw said that the private plans were first created to give people more options.
"But when (insurers) provided the scheme – and we welcome the creativity of the private sector – there were many schemes being offered," she said. "As a result of that, it added to the confusion."
The committee said that the new plan should be made available to all new and existing IP holders, who may wish to downgrade from pricier plans.
Premiums for the new standard plan should also form the basis for setting the Medisave withdrawal limit for IPs.
Doing so would mean older policyholders can withdraw more from their Medisave to pay for their IP premiums.
The committee also urged the Government to improve the regulatory framework for all IPs to better safeguard policyholders' interests.
This includes setting clearer guidelines for the sale of plans, and requiring insurers to develop a "reader-friendly" policy summary highlighting key benefits, exclusions and premiums.
"It's a step in the right direction, but we need more details," said retired foreign exchange manager Chang Wei Meng, 55.
He is currently on an IP which covers him up to the class A level, but still feels "a sense of discomfort" because the market is so loosely regulated.
"You are really at the mercy of the insurers," Mr Chang said. "My immediate concern would be the question of premiums – I think that will be uppermost on most people's minds."
In a statement yesterday, Life Insurance Association (LIA) president Khoo Kah Siang reiterated that the impact of MediShield Life on the top-up portion of IPs will be "minimal".
He added that the LIA will work with policymakers and other organisations to address the issue of medical inflation.
"IP insurers will also continue to monitor and manage the impact of medical inflation to ensure that the IPs remain competitively priced," he said.
linettel@sph.com.sg

This article was first published on June 28, 2014.
Get a copy of The Straits Times or go to straitstimes.com for more stories.