SCDF to the rescue: What is Operation Lionheart?
PHOTO: Facebook/Singapore Civil Defence Force
On Monday (Feb 6), a magnitude-7.8 earthquake hit Turkey and Syria, leaving thousands dead and injured.
To facilitate the rescue efforts, the Singapore Civil Defence Force (SCDF) has sent a 20-man team from the Operation Lionheart contingent, comprising 14 Disaster Assistance & Rescue Team rescuers, four paramedic specialists and a full-time national serviceman doctor.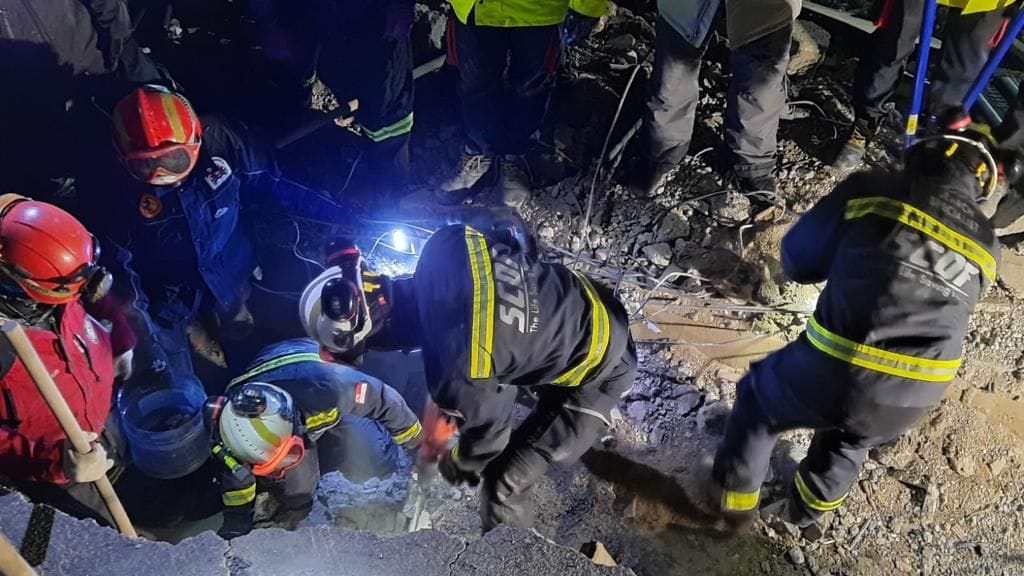 What is Operation Lionheart?
Operation Lionheart is a dedicated 79-member contingent of the SCDF on standby round-the-clock. Its core function is to provide urban search and rescue and/or humanitarian relief assistance to countries afflicted by major disasters.
The Operation Lionheart contingent comprises rescuers from the SCDF's elite Disaster Assistance & Rescue Team (DART) and from the frontline units including Operationally Ready National Service (ORNS) men.
Rescuers are equipped with specialised equipment like life-detecting devices and lifting and cutting tools to aid them in such missions.
DART is highly trained in urban search and rescue, height rescue, medical trauma incidents, water search and rescue, heli-bucket operations, to name a few.
Besides rescuers, the contingent also consists of search dogs and technical experts such as civil engineers and doctors who specialise in trauma and emergency medicine.
Operation Lionheart missions
Since the formation of the Operation Lionheart contingent in 1990, it has been deployed throughout the Asia-Pacific region to render humanitarian assistance to countries hit by major disasters.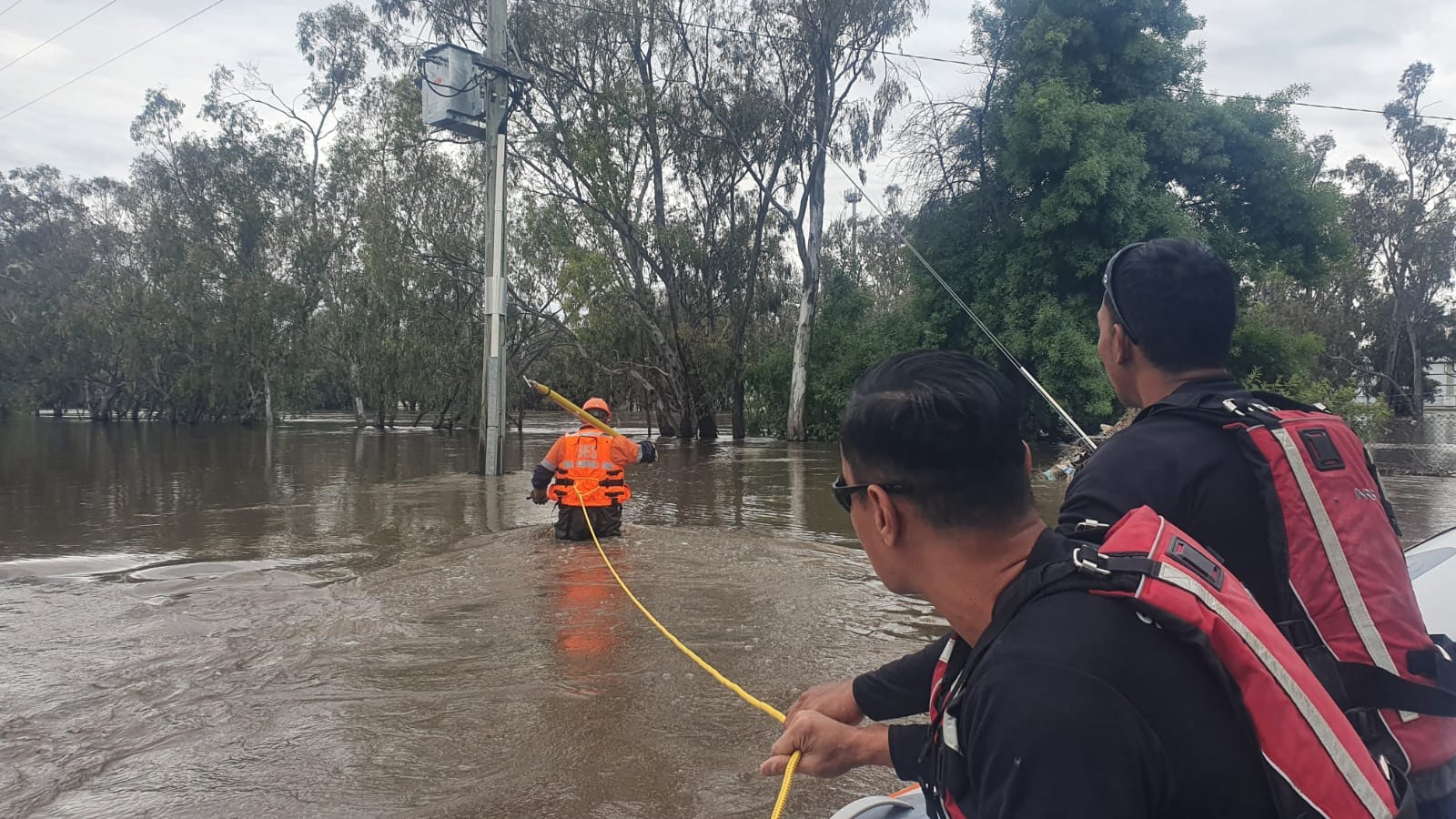 Flood at New South Wales, Australia (Nov 2022)
In November 2022, a 16-member team was sent to Australia to assist with flood rescue efforts after heavy storms caused flooding in the south-eastern state of New South Wales.
Aside from search, rescue and relief operations, the team rendered assistance to electricians who were working in a flooded area to reinstate power supply at a power station.
They also assisted in setting up flood barriers to reduce floodwater damage to the local communities, and helped to secure a shipping container that was drifting dangerously in the floodwaters, preventing it from drifting further into the main water stream.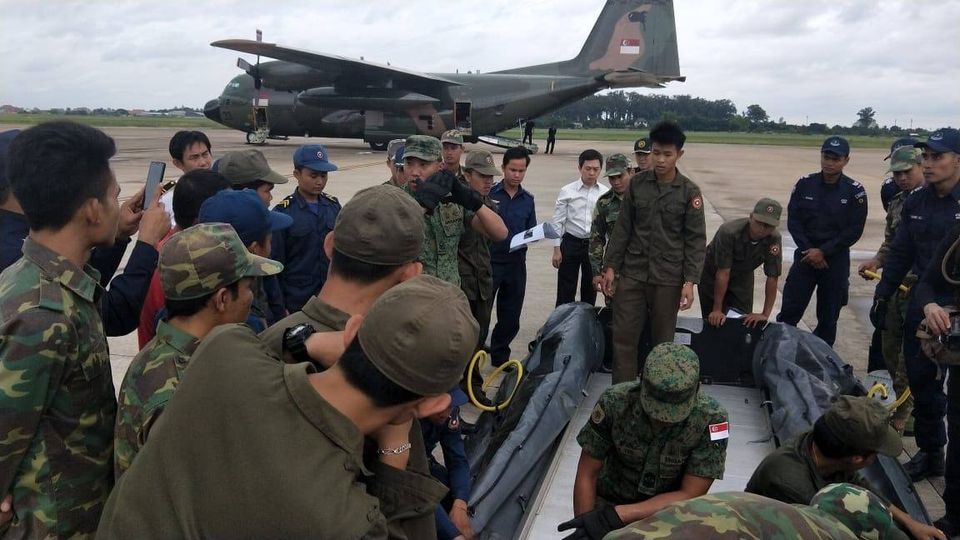 Flooding at Attapeu Province, Laos PDR (Aug 2018)
A 17-member team was sent to aid search and rescue efforts in in Attapeu Province following the collapse of the Xe Pian-Xe Namnoy dam. A second 32-member Home Team contingent, including 3 victim recovery dogs from the SPF K9 Unit, replaced them 10 days later. The teams also provided medical treatment and medicine to the disaster victims who were rescued from the affected regions.
Aside from these recent missions, Operation Lionheart has also undertaken rescue missions for:
Baguio City earthquake, Philippines (Jul 1990)
Tai Chung County earthquake in Taiwan (Sep 1999)
Asian Tsunami Disaster, Aceh, Indonesia (Dec 2004)
Asian Tsunami Disaster, Khao Lak, Thailand (Dec 2004)
Sumatra Earthquake, Nias Island, Indonesia (Mar 2005)
Rokan Hilir Bush Fires, Sumatra, Indonesia (Aug 2005)
Central Java Earthquake, Indonesia (May 2006)
Sichuan Earthquake, China (May 2008)
Padang City Earthquake, Sumatra, Indonesia (Oct 2009)
Christchurch Earthquake, New Zealand (Feb 2011)
Japan Earthquake and Tsunami (Mar 2011)
Flood, Kelantan, Malaysia (Dec 2014)
Forest Fire, Chiang Mai, Thailand (Mar 2015)
Nepal Earthquake, Kathmandu, Nepal (May 2015)
Forest Fire, Palembang, Indonesia (Oct 2015)
ALSO READ: Singapore rescuers save boy from rubble of collapsed building in Turkey after a 3-hour operation
This article was first published in Wonderwall.sg.