We have all been to our fair share of weddings - but have you ever attended any that left an exceptionally deep imprint on your mind?
A wedding that Stomp contributor Grace attended on Saturday (Jan 4) was so special and unique that she decided to share her experience with Stomp.
The joyous occasion was held at Block 306A Clementi Avenue 4 and combined several elements from different cultures.
Grace said: "We've all been to weddings in Singapore, but what made the recent one I attended so special is the couple's effortless way of bringing multiculturalism together on their wedding day.
"For background, my good friend is a Singaporean Chinese who recently married a Brit who has been living here in Singapore for a number of years now.
"With friends and family coming in from all parts of the world, they wanted to show the unique culture of Singapore."
According to Grace, the couple chose the void deck of their block in Clementi as their wedding venue "instead of opting for the usual ballroom".
Forget stiff formal gowns and black ties - what made the wedding stand out even more was its 'lepak chic' dress code.
Grace recounted: "The food was catered from the couple's favourite restaurant Pariaman, which serves Indonesian cuisine.
"There was also a bar that served customised cocktails honouring the couple's respective cultures, as well as a 'potion' inspired by their love for the Dota 2 game.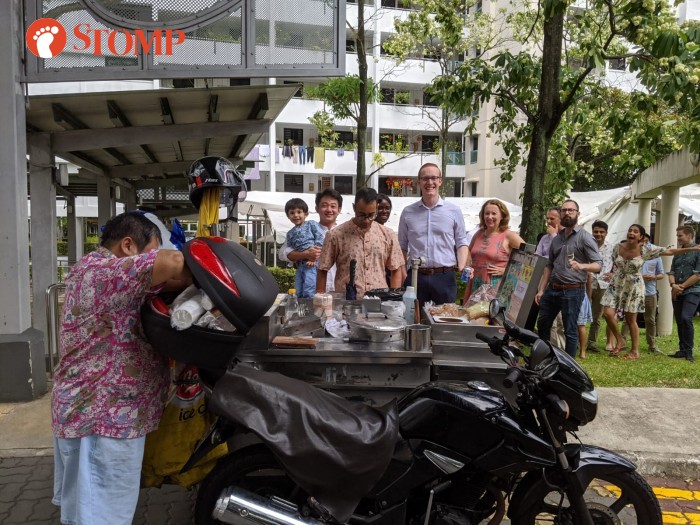 "Guests were entertained with a special lion dance performance and a friendly visit from the ice-cream uncle."
Asked if the couple had specifically hired the ice-cream man, Grace explained: "They reached out to the uncle because he sells ice cream around their block.
"They told him, 'Come at this time, we will give you $xxx and you can have some business.'
"They weren't sure if he would turn up because they didn't officially pre-book him or anything, but he did! So I guess you could say he was hired!
"As the groom was Jewish, they also had a chuppah as part of their ceremony decor."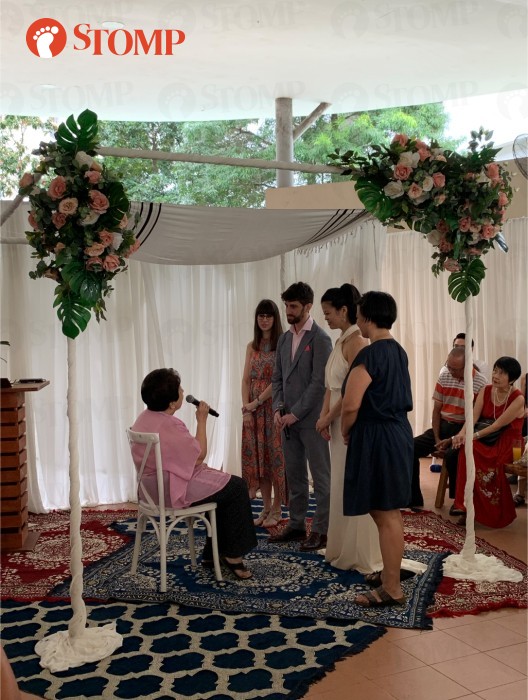 A chuppah is a canopy under which a couple stands during Jewish weddings. It typically consists of a cloth stretched or supported over four poles.
The Stomp contributor added: "After the bride was given the ring, the groom broke a glass as everyone shouted, 'Mazel Tov!' (meaning 'congratulations' in Hebrew).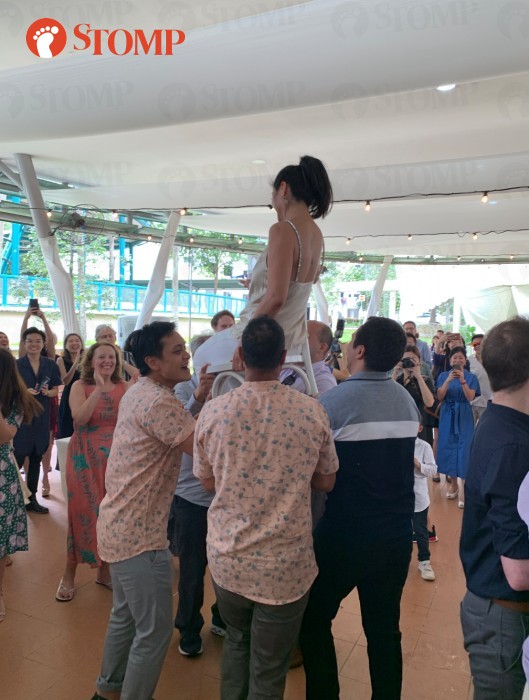 "The celebrations continued with a Jewish celebratory dance (known as a Horah), with the bride and groom lifted on chairs while everyone else danced around in circles."
Grace said: "What made everything extra special was a surprise visit from the Member of Parliament for Holland-Bukit Timah, Ms Sim Ann, who probably heard about the wedding too!
"I can't think of a better way to witness this beautiful multicultural wedding right here in Singapore."