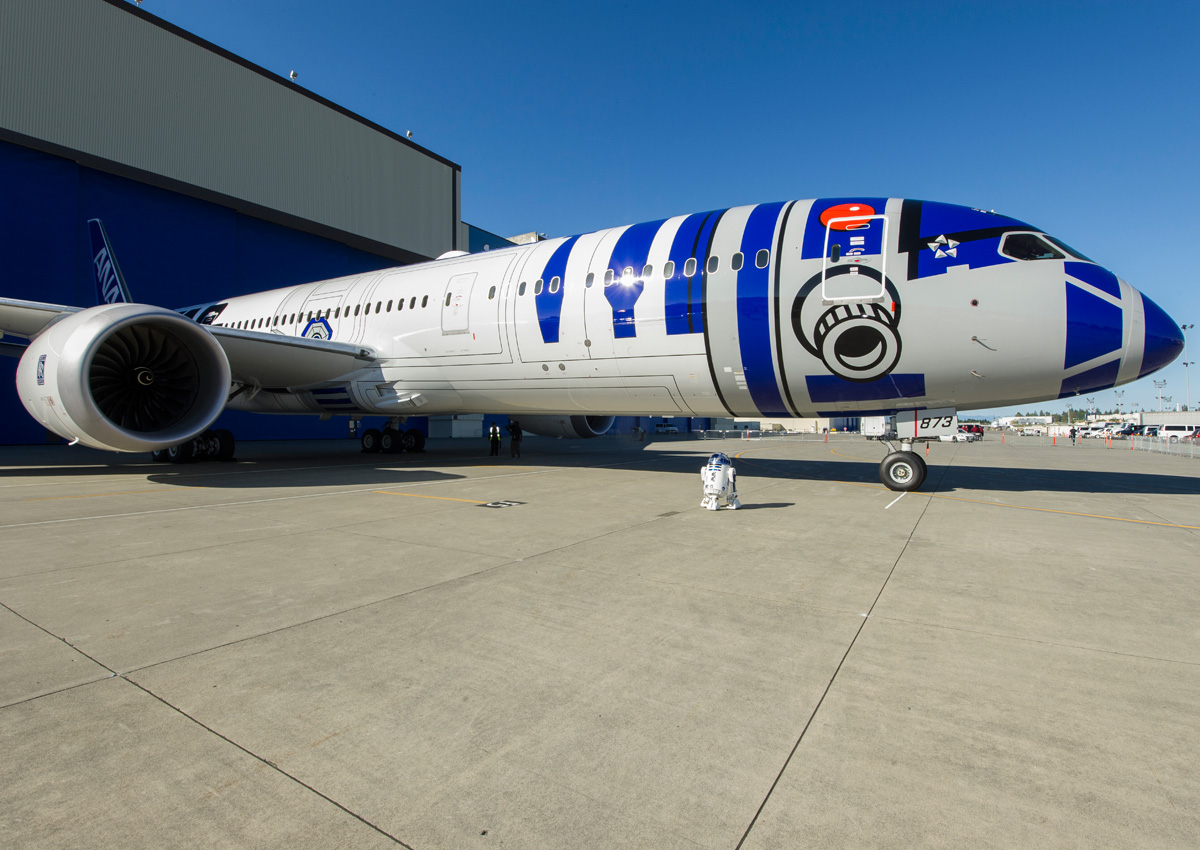 SINGAPORE - Star Wars fans, this is the droid you're looking for.
A few weeks from now, All Nippon Airways' (ANA) R2-D2 themed jet will be making a two-day stop at Singapore Changi Airport, its first visit to an Asian airport outside Japan.
Flying in on Nov 12, the jet will welcome 40 fans on Nov 14 for a three-hour tour of the aircraft, including catching a movie from the Original Trilogy (episodes 4-6) and having a meal on board, in the comfort of a business class seat.
They will also receive goodie bags with limited edition commemorative merchandise, such as an R2-D2 ANA jet model plane and a Star Wars plush toy. Lightsabers and messages from princesses in distress, however, are unlikely to be included.
The jet will be parked on the ground for the entire duration of the tour.
Fans wishing to experience the tour can apply from now till Oct 25.
20 pairs of tickets will be given away.
Simply fill in and submit an application form on ANA's website, or answer a very simple question on Changi Airport's Facebook page for a chance to win tickets.
The event is only open to fans residing in Singapore and hold a valid Singapore passport for entry into Changi Airport.
For more details, or to participate in the online contests, visit ANA's website and Changi Airport's Facebook page.
andrewg@sph.com.sg