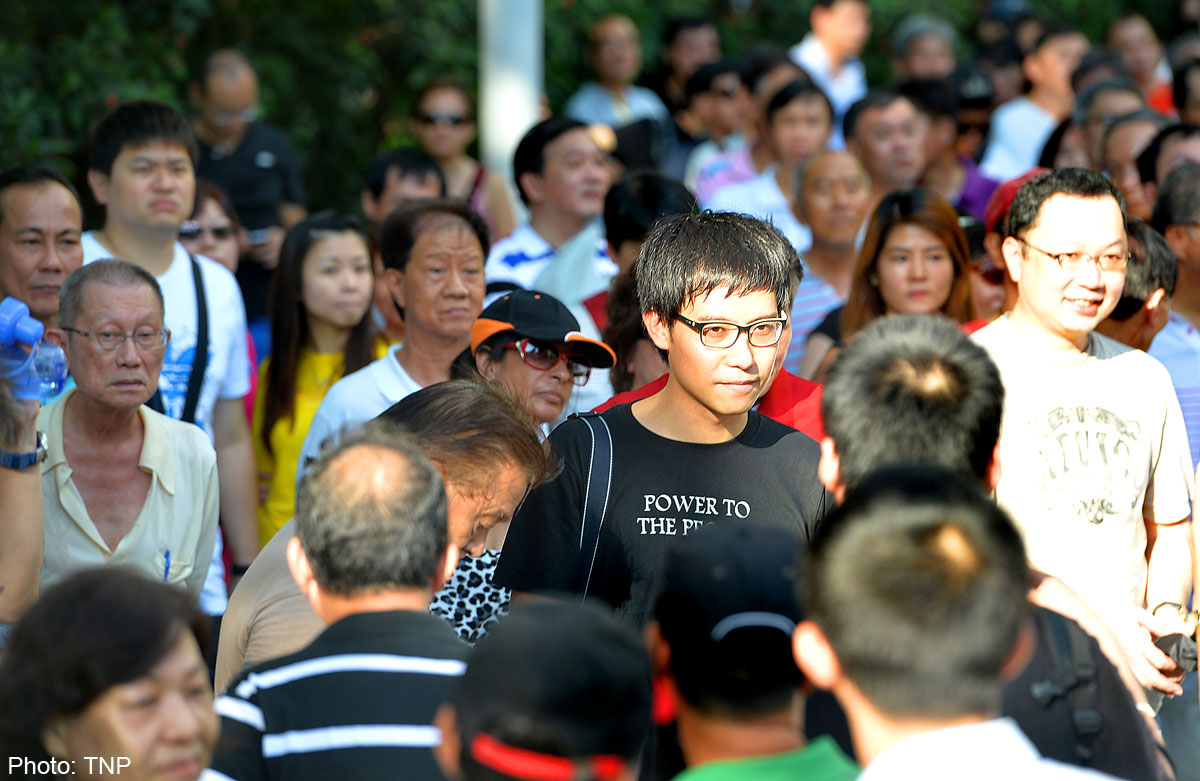 Thousands braved a blazing late afternoon sun to listen to speeches about the Central Provident Fund (CPF) at Hong Lim Park yesterday.
The organiser, blogger Han Hui Hui, 22, estimated that 6,000 people turned up for the Return My CPF event.
The crowd, a fair few of whom looked to be retirees, were quite densely packed on the field. Many held placards.
Among the speakers were bloggers Roy Ngerng, 33, (above, in black T-shirt) and lawyer M Ravi.
Mr Ngerng is facing a defamation suit by Prime Minister Lee Hsien Loong over his allegations that Mr Lee had criminally misappropriated CPF savings.
When Mr Ngerng took the stage, loud applause and cheers erupted from the crowd.
His speech was mainly filled with rhetorical questions, demanding transparency and accountability for CPF monies.
The event ended at 6.30pm with the national anthem.
A 62-year-old man, who declined to be identified, said in Mandarin: "I wanted to come and listen. Because they kept changing the policy, I can't get my CPF (money)."

This article was first published on June 8, 2014.
Get The New Paper for more stories.