Getting married is a momentous occasion usually celebrated with loved ones. After all, what's a celebration without the people who matter most?
For a migrant worker who has spent 17 years working in Singapore, returning to India for his wedding was a long-awaited event. 
However, the occasion became even more memorable when his employer flew to India to make a surprise appearance at the ceremony.
According to Tabla SPH, construction supervisor A. Marimuthu returned to his hometown in Thirukkattalai, Tamil Nadu, to get married.
Due to the long-standing relationship that he had with the company, employer Calvin Yeow, 39, felt compelled to attend his wedding.
Upon his arrival, Yeow was greeted warmly by the groom and had the pleasure of accompanying him on a horse carriage to the Sri Somasundareshwarar temple.
While Marimuthu opted for casual attire, his boss was dressed in traditional Indian garb. He was then served a meal and dined alongside the villagers at the wedding reception.
The photographs taken during the cheerful event show the delighted groom smiling as Yeow holds his hand warmly.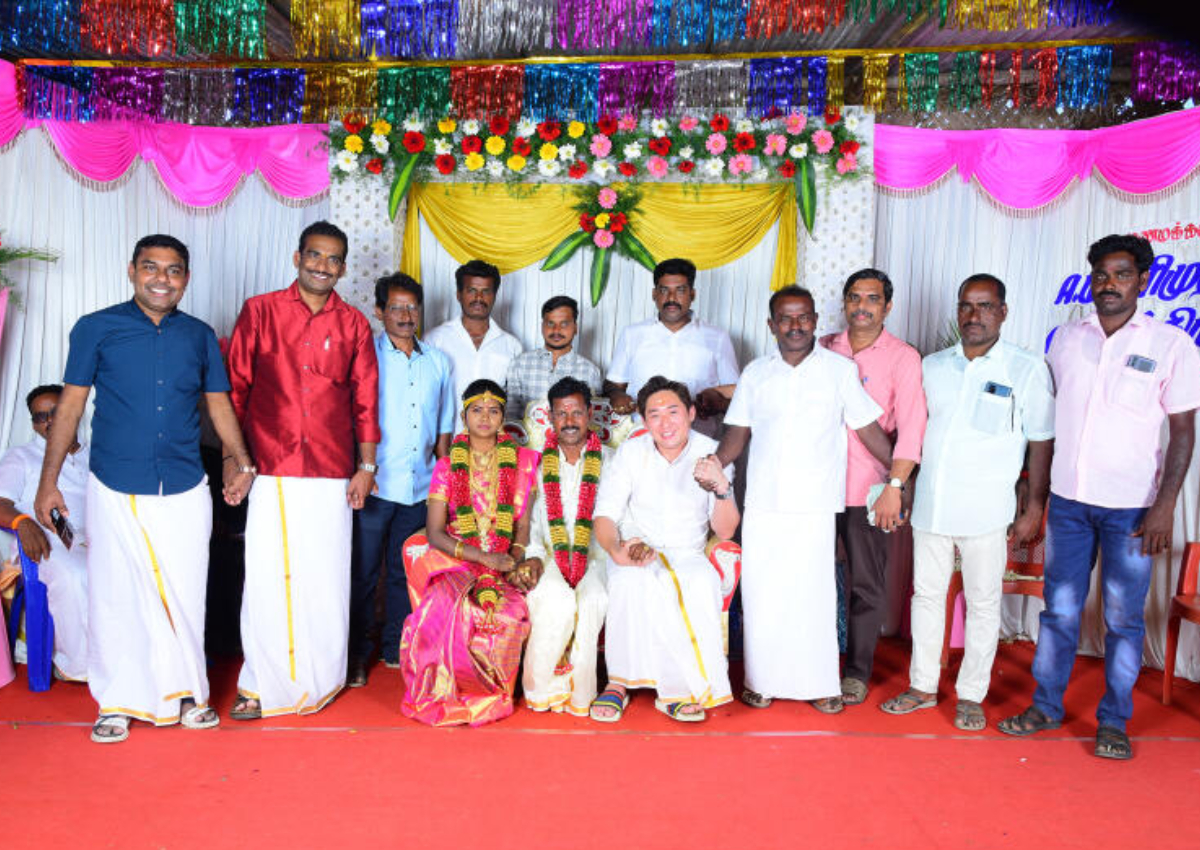 Worked in Singapore for over a decade
The migrant worker, who has never taken a break from his job with Lucky Joint Construction, revealed to Tabla SPH that he began working in Singapore at the age of 20. Although he was the youngest of four siblings, he had to help pay off his family's debts.
Despite the challenging journey, Marimuthu was promoted to assistant supervisor in 2011 after all his hard work. 
Five years later, he was promoted to construction supervisor and began reporting to Yeow. He shared that throughout his journey, he was grateful for the company's support during his time of distress and fear.
"There were sessions where we were given tips on financial management and a rundown on the rules and regulations. From feeling like an outsider, I became part of the Lucky Joint family," stated Marimuthu as he looks forward to returning to Singapore soon.
All in all, it seems this surprise visit really made his day.
Local bosses delighting workers with surprises
Yeow isn't the only employer in Singapore to have planned a surprise for his employee. 
Just last December, employer Zach Leong surprised his domestic helper by flying in her children to Singapore for a family reunion during the holidays.
This was after Leong knew of his helper's disappointment at having to postpone her trip home to the Philippines. Despite going way over his budget, Leong said he has no regrets. 
"There have been many cases of maids being beaten, scolded or belittled in Singapore. Maids are good helpers. We should show love and respect to each other."
aishahm@asiaone.com