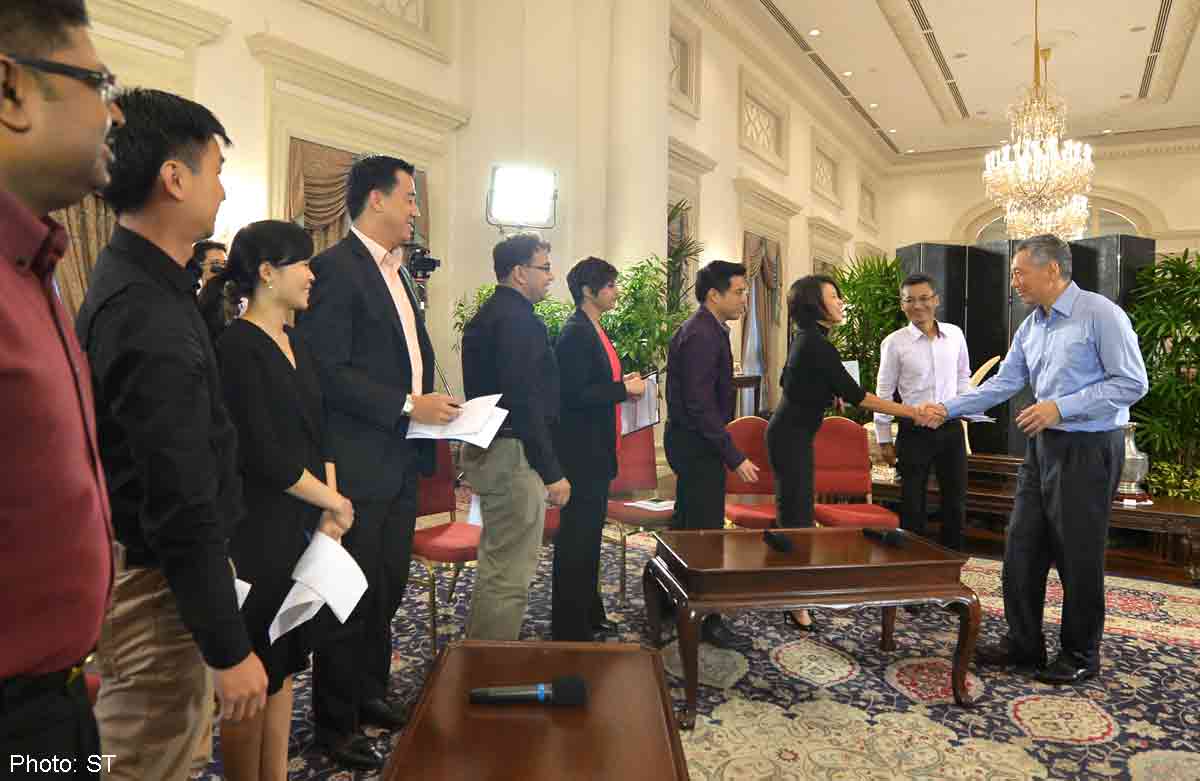 Singapore's initial years as an independent nation were tough.
As Prime Minister Lee Hsien Loong noted in his interview with the Singapore media this week, the first few years were uncertain and the 1971 British military pullout had a big impact on the economy.
The oil shocks and recessions in the 1970s and 1980s caused significant economic pain, just as the terror threat and severe acute respiratory syndrome (Sars) outbreak a decade ago represented new kinds of challenges, and tested the nation's social cohesion as well.
But Singapore was able to pull itself through these crises, and is today in a better position than many other countries were when they turned 50.
Touching on how countries like China and Israel have had a much more difficult time over 50 years, Mr Lee said: "We have been spared many of these upheavals."
As the country turns 50, no one can say with certainty that Singapore will be spared a major upheaval, whether in the form of a terror attack or an economic slump, or both.
What is certain is that Singapore's social and political landscape will continue to evolve, even as how it changes will depend on how a new crop of PAP leaders manages the situation.
Many among Singapore's earlier generation already feel unsettled by the speed at which some changes have taken place in recent years.
These include the pace of immigration and the proliferation of civil society and special interest groups, as well as the desire for greater checks and balances on the Government.
The PAP's ability to pilot the social, economic and political path that Singapore took in earlier decades - shepherding the process often with tough if unpopular policies - and its ability to co-opt a range of voices into its ranks, helped ensure that it was returned to power in successive elections.
But its leaders recognise that they cannot fully control the speed of change as they once had.
Mr Lee's remarks indicate the Government will try to continue to manage that change, with an eye on ensuring especially that the vulnerable in today's society do not get displaced and left out.
But as the public space has become increasingly diverse in recent years, liberal and conservative groups have pressed their concerns.
Civil society groups have become more vocal in advocating their interests, from animal rights to the plight of foreign workers.
In recent months, several PAP MPs have sought to make common cause with some groups, to engage moderate activists and try to meet them halfway.
"In a normal society and normal democracy, all these will have their place," Mr Lee said.
"People will speak and form and mobilise, and will lobby. The Government has to be in touch with them, make friends with as many of them as possible."
But, he added, at the end of the day, these groups must be able to stand back and ask themselves: What is in the national interest?
Indeed, taking that step back and asking that fundamental question is the reason why Singapore has succeeded in many areas in the past 50 years.
Many wonder if Singapore can do as well going forward, especially amid a trend of people still expecting the Government to wade in on even the most municipal of issues - and yet becoming critical when the Government steps in on other areas.
Mr Lee welcomed and encouraged Singaporeans to become more involved to get things done. And if Singaporeans want to see the country do better, they should take up the challenge to do more, both on their own, and by working with the Government to steer change for the better.

This article was first published on January 17, 2015.
Get a copy of The Straits Times or go to straitstimes.com for more stories.