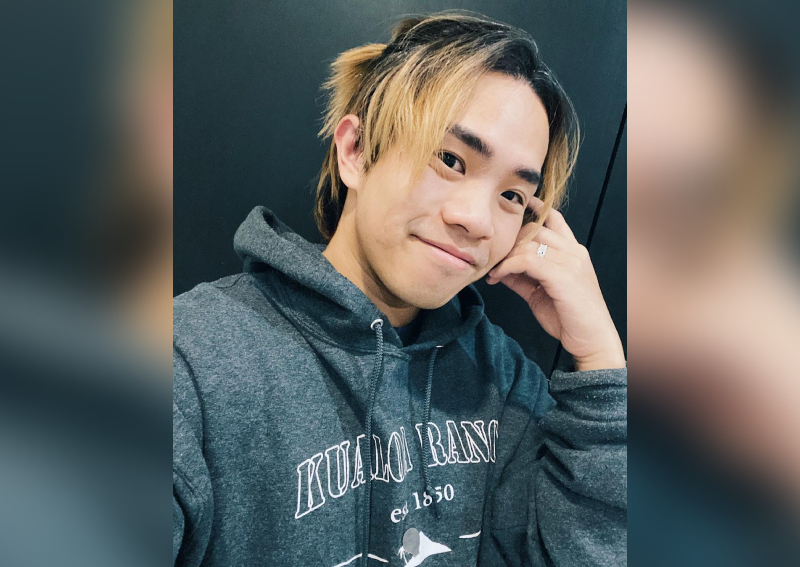 After being ill with Covid-19 over the past week, YouTuber Tan Jianhao has encountered yet another low in his personal life.
In a series of Tweets on Friday (May 6), the 28-year-old said that he had lost all his crypto and non-fungible token (NFT) investments after being "betrayed by a partner".
Describing how he had also "lost a friend" at the same time, Tan said that the latter sold his digital currencies from a shared crypto wallet without his knowledge, and had gambled all of it away.
"We even shared this Twitter account to build our community. We wanted to grow in this space. But somewhere along the line, greed got the better of him," Tan lamented.
His friend claimed that "he was hacked" but Tan, one of Singapore's most popular YouTubers, shared that he was not convinced since "everything's on the blockchain".
"Showed him the evidence and he [has] ghosted me ever since," the YouTuber said, adding that he will tell the full story "when [he's] ready".
Some netizens have estimated that Tan's losses from this episode could be close to $1 million and AsiaOne has reached out to Tan for comments. 
Other netizens questioned why Tan would "be so dumb" to share a crypto wallet with someone else.
But in a tweet shared on the same day, Tan wrote: "All my relationships have been based on trust. I trust people easily and often try to see the best in them. Sometimes it pays off, sometimes it doesn't.
"Unfortunately in this case, I have to learn the hard way."
In another tweet shared two days later on Sunday (May 8), Tan wrote that he has decided to give his friend the "benefit of doubt", but added that "the truth will come out".
Over the past two years, Tan has been promoting his crypto and NFT investments on social media. His marketing firm, Titan Digital Media, launched their own NFTs in December last year.
Since his first video on YouTube in 2010, Tan has amassed over five million subscribers on his page. The father-of-one charges about $50,000 for a YouTube video, CNA reported in 2020.
Tan reportedly earns a six-figure sum annually although industry observers believe the amount to be higher, reported TODAY Online in 2020. 
He made the United States business magazine Forbes' 30 Under 30 list in 2015.
ALSO READ: YouTuber Tan Jianhao defends his type of videos after tweet about stale content blows up