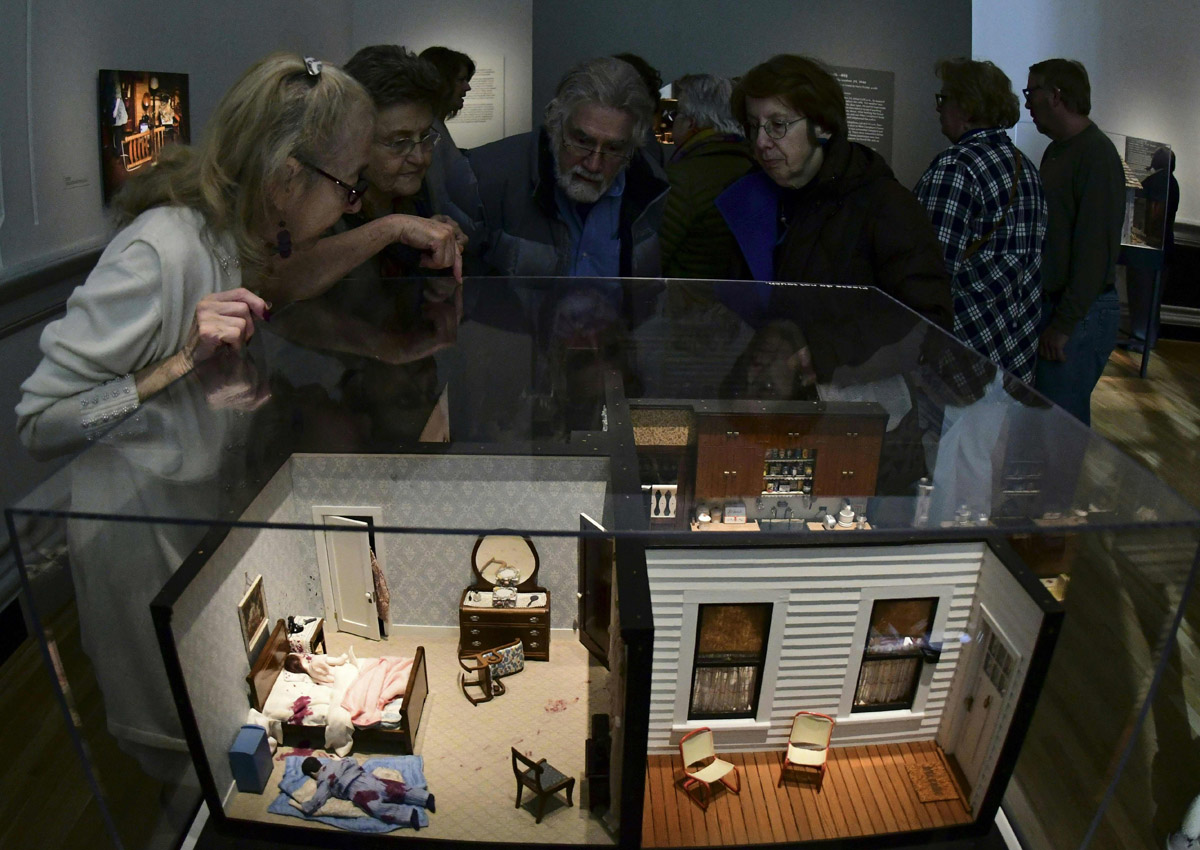 WASHINGTON - This is not the kind of dollhouse you would give to kids, but rather the kind you would give to cops.
These 19 miniature, blood-soaked scenes - meticulously crafted in the 1940s and 50s - are exact depictions of true crimes, still used in police forensic training today.
Their unlikely creator, an heiress to a trucking company named Frances Glessner Lee, who, despite being pushed by her parents toward more so-called feminine pursuits of arts and crafts, had a penchant for solving real-life who-done-its.
Called the Nutshell Studies, they are usually holed up in a Baltimore Medical Examiner's office but are making a rare public appearance at the Renwick Gallery of the Smithsonian American Art Museum in Washington, DC.
Although wealthy, Lee's focus was often the poor and powerless, those whose cases might be subject to prejudice by police.
Her Nutshell Studies, with their incredible attention to detail, were introduced to the police ranks with the help of a family friend and Boston medical examiner, revolutionising crime scene investigations by teaching how to look for clues as to whether this, for instance, was a homicide or suicide or this barn was burned from arson or by accident.
"It's remarkable in that what Frances was doing what no man in that field ever would have thought to do. She had taken that craft that she had learned as a child and applied that to a problem that people hadn't figured out a solution for," said Nora Atkinson, The Lloyd Herman curator of craft, Renwick Gallery.
Dubbed "the mother of forensic science", Lee helped to found the first-of-its kind Department of Legal Medicine at Harvard University. For her work, she was later named an honorary police captain in New Hampshire - the country's first woman captain.
The museum even provides miniature flashlights so those visiting can come upon the scenes as if they, too, are investigators trying to solve the crimes.