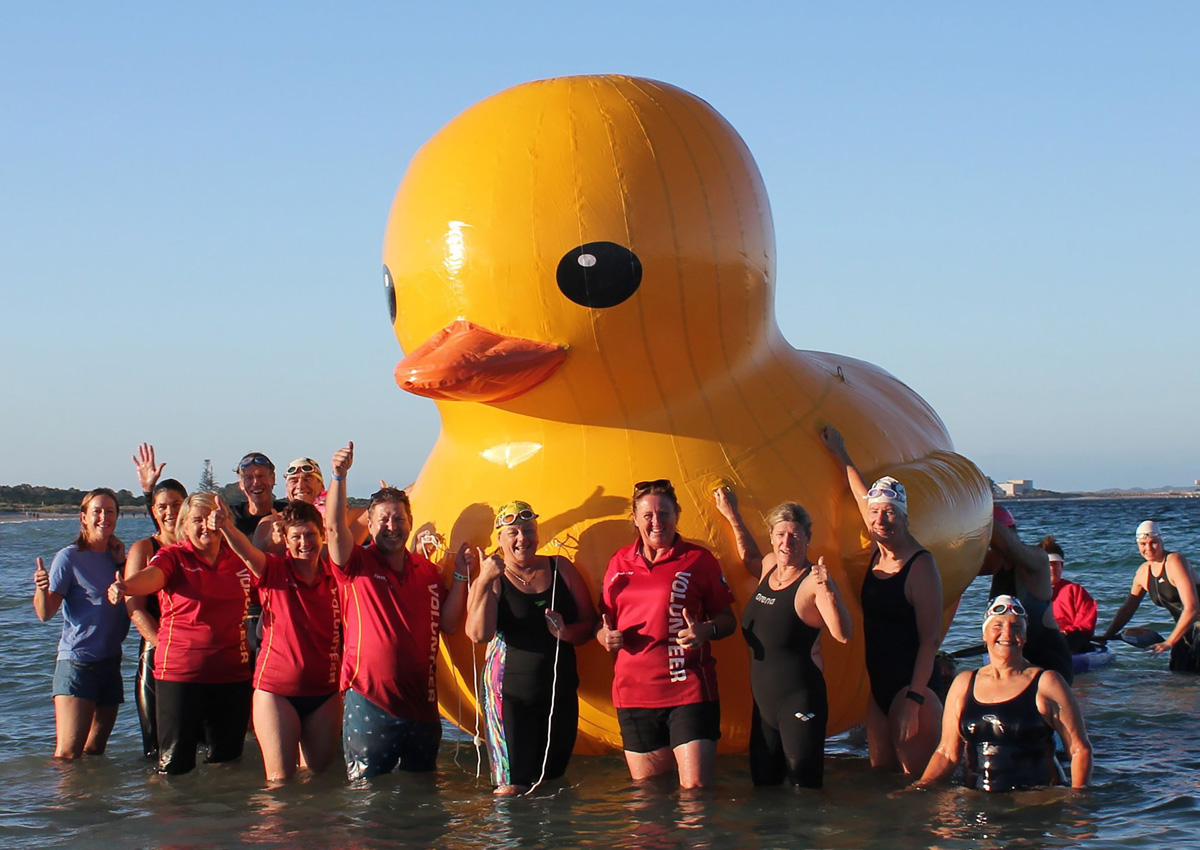 PERTH - An Australian swimming club is appealing for ocean watchers to find their giant yellow inflatable duck Daphne, after the mascot was blown into the Indian Ocean with reported sightings hundreds of kilometres from where it was launched.
The duck, owned by Cockburn Masters Swimming Club, was last seen at Perth's Coogee Beach in the early hours of March 11 as organisers prepared for a carnival.
Club president Peter Marr said he tried to swim after Daphne, which is the size of a caravan, but it was moving too fast.
"I probably overestimated my ability and underestimated Daphne's hunger for freedom and she just bolted," Mr Marr told the Australian Broadcasting Corporation on Saturday (March 17).
"After 50 metres she was just gone baby, gone. I couldn't keep up."
The club has posted an appeal on Facebook for people to look out for the absconded bird, with a reward of free passes to next year's event as well as swimming merchandise if it is returned.
"We're expecting a ransom note," Mr Marr quipped, adding that Daphne cost the club A$900 (S$916). "We'd look after them if they looked after us."
The ABC said there were rumours that the duck had been spotted off the western coastal city of Geraldton, some 440km north of Perth.
Giant inflatable rubber ducks drew international attention in 2007 when Dutchman Florentijn Hofman created one as an artwork.
Mr Hofman's 18m tall bath toy travelled to different cities around the world, ranging from Brazil to Australia, and spawned many replicas.