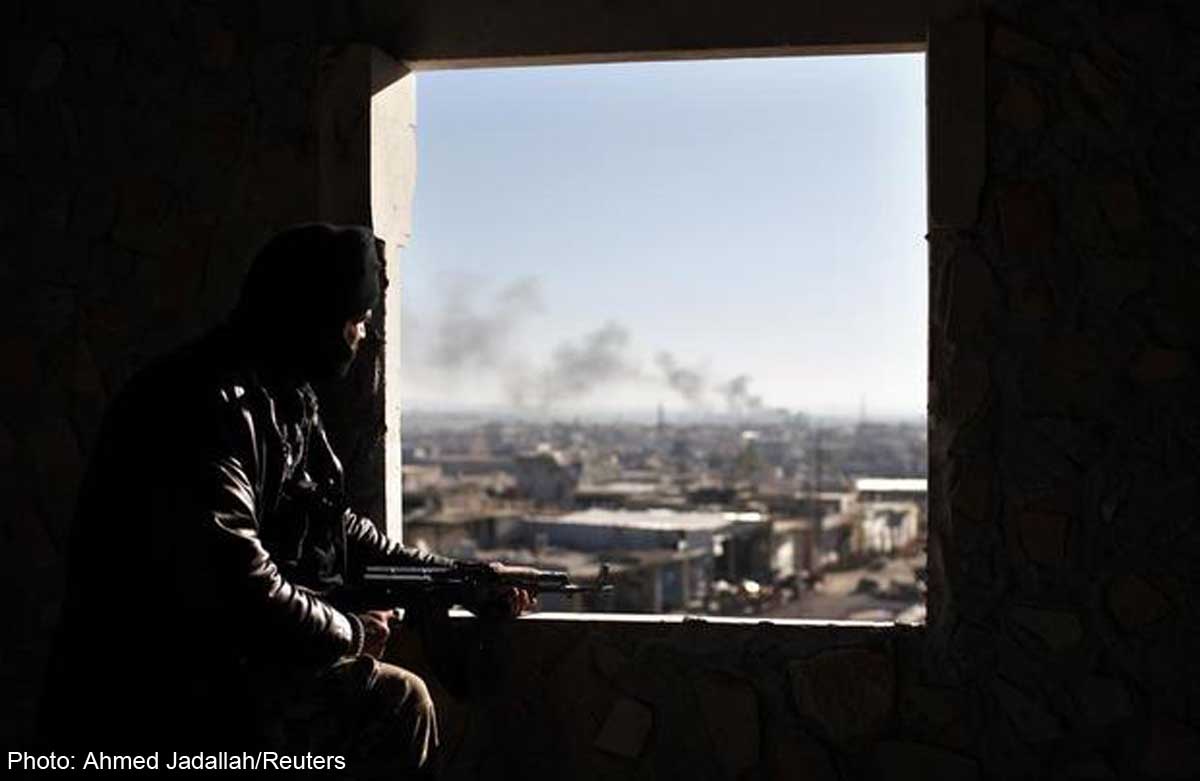 PARIS- The increasing numbers of young jihadists heading to fight in Syria has sparked fear in Britain, France and Belgium that they could pose a major security threat upon return home as battle-hardened veterans.
Scores of Europeans have already lost their lives in the bloody three-year-old conflict, which shows no sign of abating, and more and more are leaving for Syria, officials and experts told AFP.
French Interior Minister Manuel Valls recently said there were 250 nationals fighting in Syria and at least 21 had died. The dead include two young men from a white middle-class family who converted to Islam.
"The phenomenon worries me, to say the least," said Valls on Sunday. "For me, this is the biggest danger we'll have to face in the coming years."
Belgian Foreign Minister Didier Reynders said more than 20 of his countrymen had perished in combat. Belgian experts say there are more than 200 nationals fighting in the country.
According to German intelligence, more than 270 Germans have left for Syria and at least 15 have died.
Usama Hasan, senior researcher at the Quilliam Foundation, a British counter-extremism think-tank, said estimates of the number of British jihadists who have headed to Syria range from 200 to 1,200.
Hasan said while the bulk had gone there with the aim of ousting President Bashar al-Assad, the British government was right in worrying that some could bring their jihadist skills home.
"The British security services say they've seen a number of plots to attack Britain with links to Syria, and that would not be surprising at all - we've seen the same thing with Afghanistan and Pakistan before, " he said.
"European jihadists are a burden and an embarrassment for the moderate Syrian opposition, which has given its commitment to these European governments not to take them in," said French academic Mathieu Guidere, an expert on Islam.
But they were being welcomed "with open arms" by groups allied to Al-Qaeda such as the Al-Nusra Front and the Islamic State of Iraq and Syria (ISIS), he said.
Guidere said the while the French fighters "were not of much use militarily, the media attention reinforced the visibility of both the movements."
Eric Denece, the head of the French Centre of Intelligence Studies think-tank, said other groups which were less radical and more nationalistic "have enough foreigners, especially Chechens" in their ranks.
British researcher Hasan said: "All of the confirmed cases have gone to ISIS and Jabhat al-Nusra, with the exception of a few British Syrians who have joined moderate groups."
Visions of 'glorious jihad'
"Some of them have literally gone in their school or Christmas holidays," Hasan told AFP.
"It's a very enticing thing for a young man - even if they have a career or are at university, but even more so if they don't. If they've dropped out of school or are stuck in an unglamourous job, it's a powerful draw to say, 'I'm going to escape all this and go fight in a glorious jihad'."
"They are certainly receiving basic weapons training in the camps there - how to handle a gun - as well as more advanced techniques such as how to put together a bomb or suicide vest," he said.
Hasan said the British government is clearly monitoring fighters returning from Syria, as a string of arrests of people flying back into Britain indicates.
British police have in the past week made six anti-terror arrests involving travel to Turkey, which shares a border with Syria.
British fighters generally arrive in Syria having already made contact with extremist groups, Hasan said.
"It would be through safe-houses in Turkey as well as in Syria," he said.
"Those places don't just accept anybody who comes in - they need to vet people because the regime and intelligence agencies will be trying to infiltrate them."
Belgian strategic affairs expert Thomas Pierret said more than 200 nationals were fighting in Syria, and called the figure worrying.
"Statistically, there is a higher probability that some of them could pose a problem when they return," he said.
"During the past weeks, there have been several suicide attacks ... and one supposes that some of them were staged by foreigners. Such missions require a great deal of will and not necessarily a great military expertise."
"Even if they return without becoming experts, they could set up a reception centre in Europe in a few years and provide logistical aid," he said.