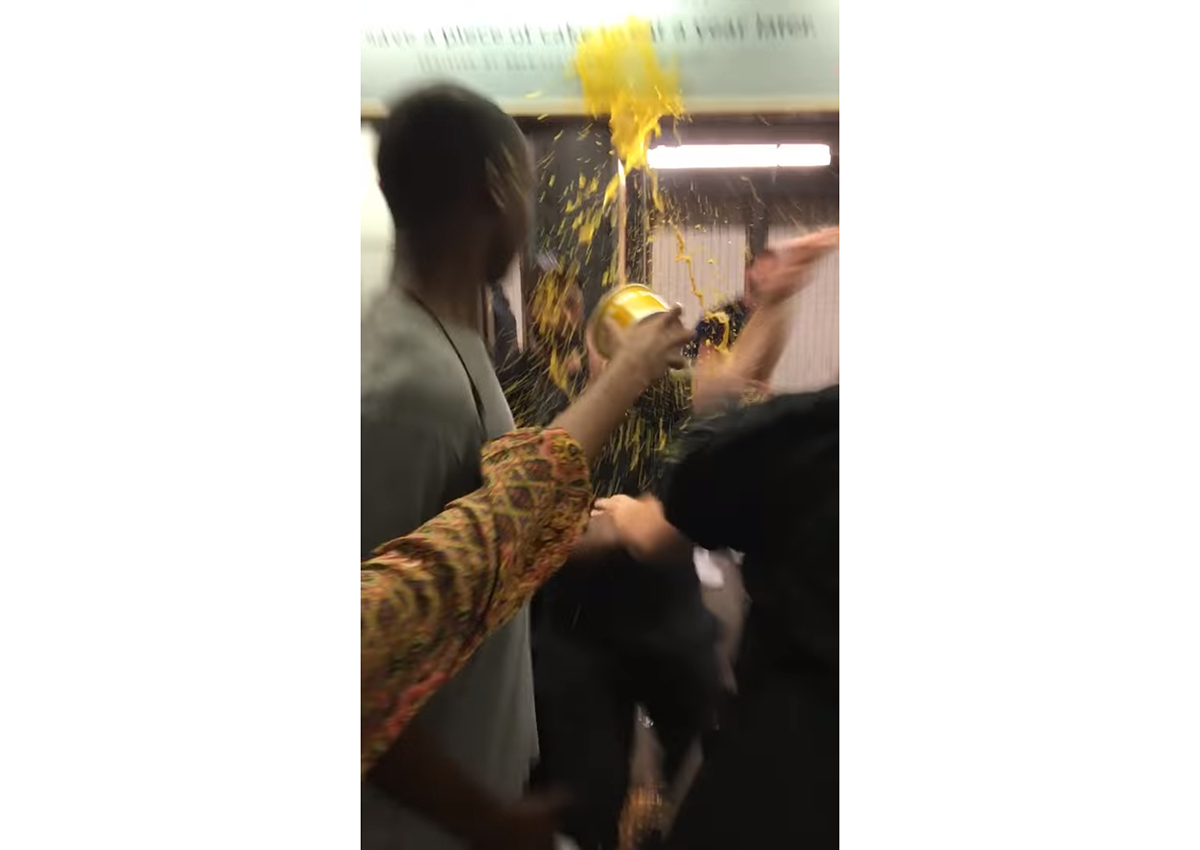 A man who went on a racist tirade on a subway train in New York chose the wrong crowd to mess with.
The man, identified by Gothamist as Paul Lawson, was filmed hurling a load of "F" and "N" words at other passengers while holding a can of fruit beer.
But the riders were having none of it.
They teamed up to boot Lawson off the train at the next stop, and when he tried to get in again, one woman threw soup at him.
When that didn't stop Lawson from trying to re-board, the woman and a man literally kicked him out of the train.
The incident on Saturday (Oct 7) was sparked by a spat about personal space between Lawson and a few black men, Joshua R. Pyne, who shot the video, told Gothamist.
Gothamist found Lawson addressing the video on his Facebook page on Tuesday (Oct 10).
He wrote that he was "getting help" and that he didn't know "how it came up in the first place".
But, responding to comments, he added that he was "not that sorry I feel bad I used that word but I was making a point".
His post has since been deleted.
Startlingly, this was not the first time Lawson got thrown out of a train because of his racist rant.
A Twitter video posted in May shows him taunting a black man, who then pushes him out of the train and throws him a punch in the face.
huizhen@sph.com.sg