'I thought I was the God of Fortune': Mark Lee once won $120k in lottery but has since lost more than that
As one of the ambassadors for the National Council on Problem Gambling, Mark Lee is no stranger to the lottery. 
In fact, his latest movie What! The Heist, is centred around it. 
During the press conference for the movie on Tuesday (Jan 17), the 54-year-old Golden Horse Award nominee told AsiaOne that he once won the 4D first prize of $120,000 several years ago. 
He had bought '0004' — the license plate number of his newly purchased ride — after driving his friend and his girlfriend to register their marriage. 
"I bought the car for $116,000 and I won $120,000, which means within three days, I got all my money back, and the car was [essentially] free," he recalled. 
"From then on I thought I was the God of Fortune," he quipped. 
Unfortunately, striking gold that one time led him to continue spending money on buying the lottery. 
"I kept betting. It was very fast, I think within one or two years I gave back $120,000 [to Singapore Pools]. 
"And I still continued, so can you imagine how much I lost in total?"
Now that he's cleaned up his act, Mark is focusing on honing his craft as an actor — something he got to do in What! The Heist, where he plays an acclaimed actor Chao Yan Fatt, who narrowly misses the Golden Horse Award (sound familiar?). 
Desperately in need of money to save his daughter, Yan Fatt agrees to join hands with his childhood friend Choy Gor (played by Jack Lim) to manipulate the national lottery and win the grand prize.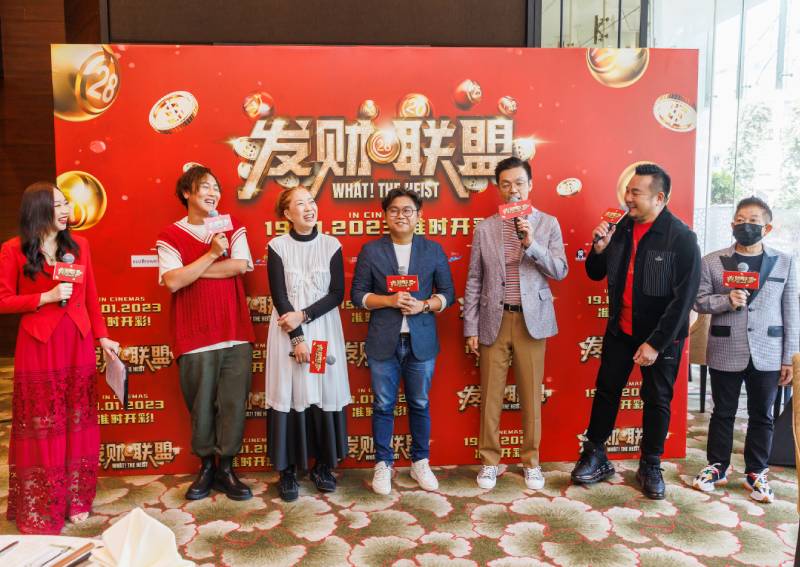 On channelling Donnie Yen's Ip Man 
Apart from the real-life parallel a la his Golden Horse Award miss, What! The Heist also sees Mark impersonate well-loved actors such as Donnie Yen and Tony Leung.  
In the trailer for the movie, Mark does his own take on Ip Man — complete with the Wing Chun master's black tunic and wooden dummy.
"The most difficult part about [the role] is the body language, how you hold the pose and how you punch," shared Mark. 
In order to learn how to execute the moves correctly, he was taught the basics by a Wing Chun master two hours before they started filming. 
Unfortunately, he still sustained some light injuries during filming. 
"I forgot [how to punch properly] so I hit it with my knuckle and ended up with a bruise," he shared. 
What! The Heist also stars Henry Thia, Patricia Mok and Jaspers Lai and is now showing in Singapore cinemas. 
ALSO READ: Mark Lee's Golden Horse loss inspires new CNY movie, Henry Thia to play baddie despite 'cute' looks
claudiatan@asiaone.com
No part of this article can be reproduced without permission from AsiaOne.