CHANG FEI SAYS HE AND BROTHER FEI YU-CHING HAVE PAID $9.5 MILLION FOR SISTER'S DEBTS
Taiwanese variety show host Chang Fei has "had enough" of paying off his sister's mounting debts and claims his brother, singer Fei Yu-ching, echoes the sentiment.
In an interview with Taiwan's Apple Daily, the 68-year-old dished on how he and Yu-ching have paid a total of over NT$200 million (S$9.5 million) in the past 40 years just to cover their sister's debts. Their sister, known as Hengshu, left showbiz when she was 30 and then became a Buddhist nun. However, she recently turned to the diamond trade to make money.
Chang Fei revealed that a year ago, the brothers cleared her debt of NT$16 million, but was shocked to discover that she had racked up over NT$40 million since then. He said: "Her debts are like a black hole. We've been helping her since young and it can never end," adding that the brothers don't rule out cutting ties with her.
ACTOR BEN YEO CANCELS TRIP DUE TO MALAYSIA LOCKDOWN
Malaysia's lockdown caught many by surprise and local actor-host Ben Yeo had to scrap plans for his family's three-day, two-night trip during the March school holidays.
The 41-year-old told Lianhe Zaobao that he brought his sons, aged eight and 11, out to play some sports instead, and when they're at home, he plays boardgames and watches movies with them. 
As for how other celebrities are coping with the kids during the outbreak, actor Andie Chen said he brought his children out to visit local attractions such as the National Gallery Singapore and Jurong Bird Park, and even had a little staycation. He told the Chinese daily that it's the best time to bring the family out because there aren't any crowds and a lot of attractions are offering discounted tickets, so it can be a "fun and affordable" vacation.
GOO HARA'S BROTHER PETITIONS FOR 'GOO HARA ACT' TO BLOCK MOTHER FROM SINGER'S ASSETS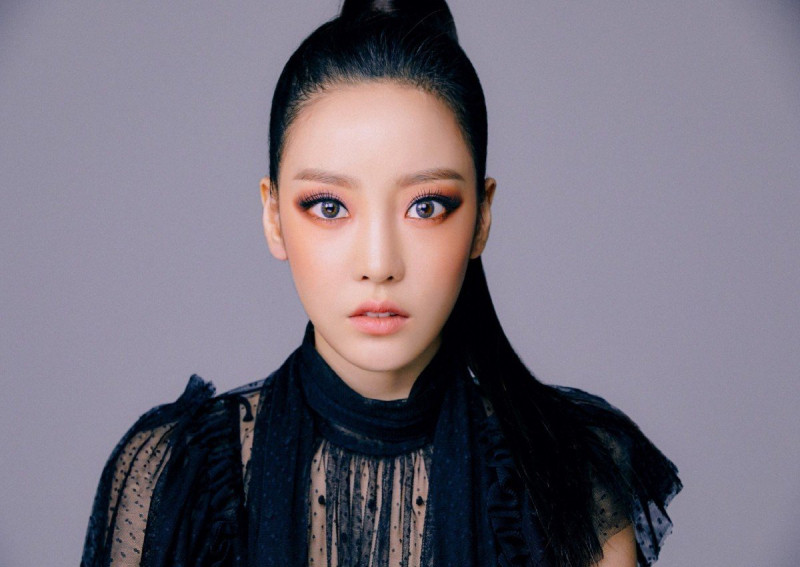 PHOTO: Instagram/koohara_
The saga with Goo Hara's family continues as the late K-pop idol's brother announced that he's petitioning to legislate the Goo Hara Act, which aims to block their mother from inheriting 50 per cent of her assets.
He previously claimed that their mother had been absent from their lives since Goo Hara was nine but laid claim to her estate after she died at 28.  Goo Hara's brother Goo Ho-in made the statement through their lawyer about their petition.
According to Allkpop, the statement read: "According to the current legal system, if a child dies before the parent due to an accident, the child's property, including compensation for death, is inherited to a parent who abandoned the child. The result is not in line with universal justice and humanity because the parents will take the property benefits of the child's unfortunate death, while not fulfilling their duty to raise the child.
"As we proceed with the case of the inheritance trial, we also petitioned for the enactment of the 'Goo Hara Act,' which is a revised bill on the inheritance law."
ALSO READ: Gossip mill: Song Joong-ki and Song Hye-kyo marital home demolished - and other entertainment news this week
bryanlim@asiaone.com