With so many across the world reuniting with family and friends this Lunar New Year, it's only fair that some celebrities reunite with their fans, right?
Taiwanese former actors Joey Wong and Lee Wei have reignited the flame of their respective fan-bases by appearing on Facebook, drawing in the adoration of many netizens.
On Tuesday (Jan 24) Joey, 55, posted a recent photo of herself and wrote: "Wishing everyone success in all they do and peace and health. Amitabha."
Joey is known for her beauty and her portrayal of Nie Xiaoqian in A Chinese Ghost Story (1987).
She stepped away from the limelight in 2005 but has appeared inconsistently in media reports after being spotted at LingYen Mountain Temple Canada last year.
Joey had removed her mask to pray and had gone viral after netizens realised "her charisma is still strong".
One netizen reciprocated her new year well-wishes and commented: "Joey's beauty has withstood the test of time and she has remained just as youthful and bright."
Another said: "Taiwan's eternal beauty, happy new year!"
But Joey isn't the only superstar to have eked their way back under the spotlight.
Former idol Lee Wei, 42, also appeared on social media via a Facebook post by his actor cousin Lee Yi on Jan 23.
Sharing an image of a large family gathering, Lee Yi stated: "This is the most festive Lunar New Year I've had, because my cousin and my brothers' children can gather and play with our own children.
"Although I don't want to admit that I'm middle-aged, I still have to express my thanks to my eldest uncle and my father's years of taking care of me.
"Seeing my family talk about the past and everything and anything under the sun, and seeing the next generation playing together, it's really giving me the festive feeling of the Lunar New Year."
In a group photo attached to the post, Lee Wei can be seen wearing a bright orange jacket.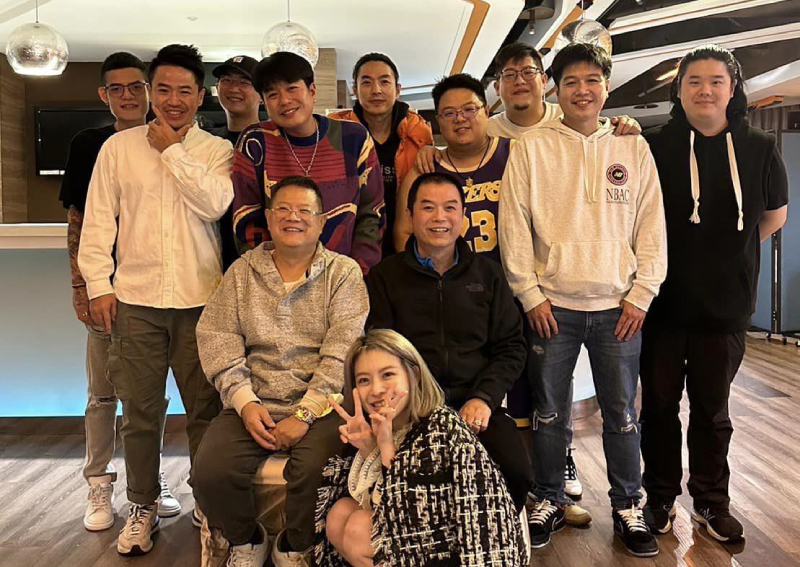 Said one netizen: "Oh, it's Lee Wei! Ah, my youth…"
Users commented that they've not seen him in a long time.
Attaching an image of a newspaper clipping collage, they said: "Yes! I just happened to dig up an old collage [of him] just two days ago!"
Lee Wei made his debut in 2000 as part of the pop duo Wewe and also acted in idol dramas such as Kiss of the Toast. 
According to Taiwanese media, he was working mainly in China before the pandemic but left showbiz when Covid-19 hit.
ALSO READ: Cecilia Cheung spotted in Singapore in role-playing game
khooyihang@asiaone.com
No part of this article can be reproduced without permission from AsiaOne.