Fast-food giants Burger King and McDonald's are turning up the heat this summer with offerings set to challenge everyone's spice tolerance.
From today onwards, fans of BK can sweat it out with the latest Mala Stacker Burgers with patties covered in tongue-numbing mala sauce.
Singapore has been hit hard by the mala trend -- and it seems like it won't be going away anytime soon.
READ ALSO: We try bubble tea mala hotpot and bubble tea toast - guess which one's got us hooked?
Available in two variations, beef and chicken, the value meal starts from $6.90 which includes a medium pack of French fries and a small coke.
Want to up the ante?
Add $2.80 for an extra patty, mala sauce and sliced cucumber for more kick and indulgence -- but don't go running for the porcelain throne because of the spice!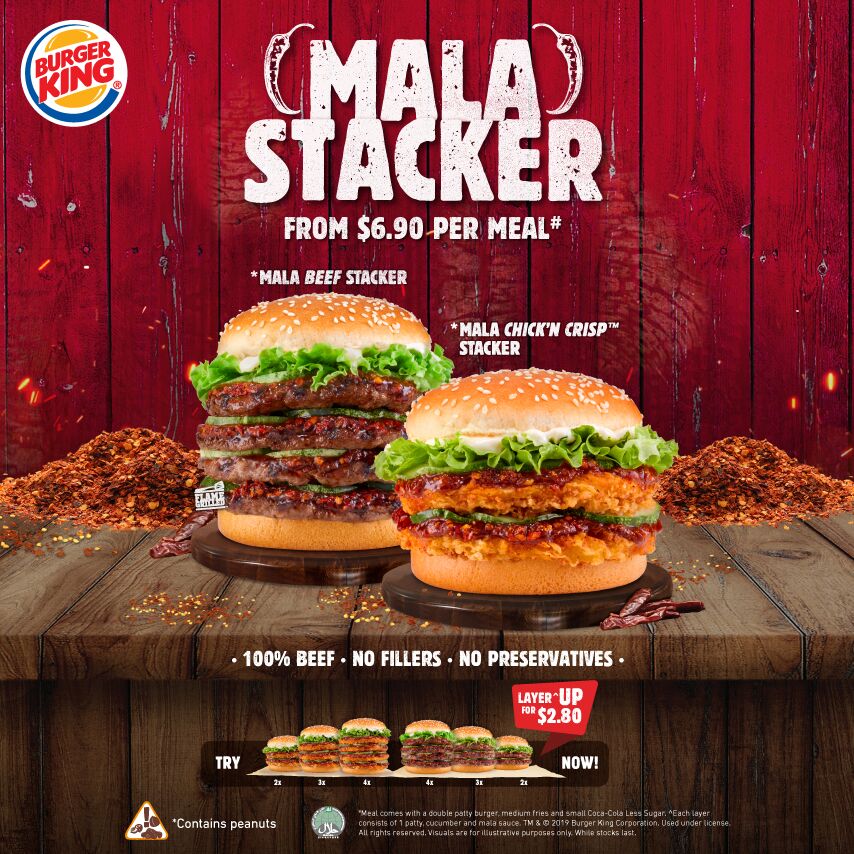 RETURN OF MCDONALD'S CURRY SAUCE BOTTLE AND NEW SHAKER FRIES FLAVOUR
Here's a shoutout to all nugget addicts! McDonald's will be bringing back their Spicy Chicken McNuggets ($6.40 for 9 pieces) from May 30 onwards.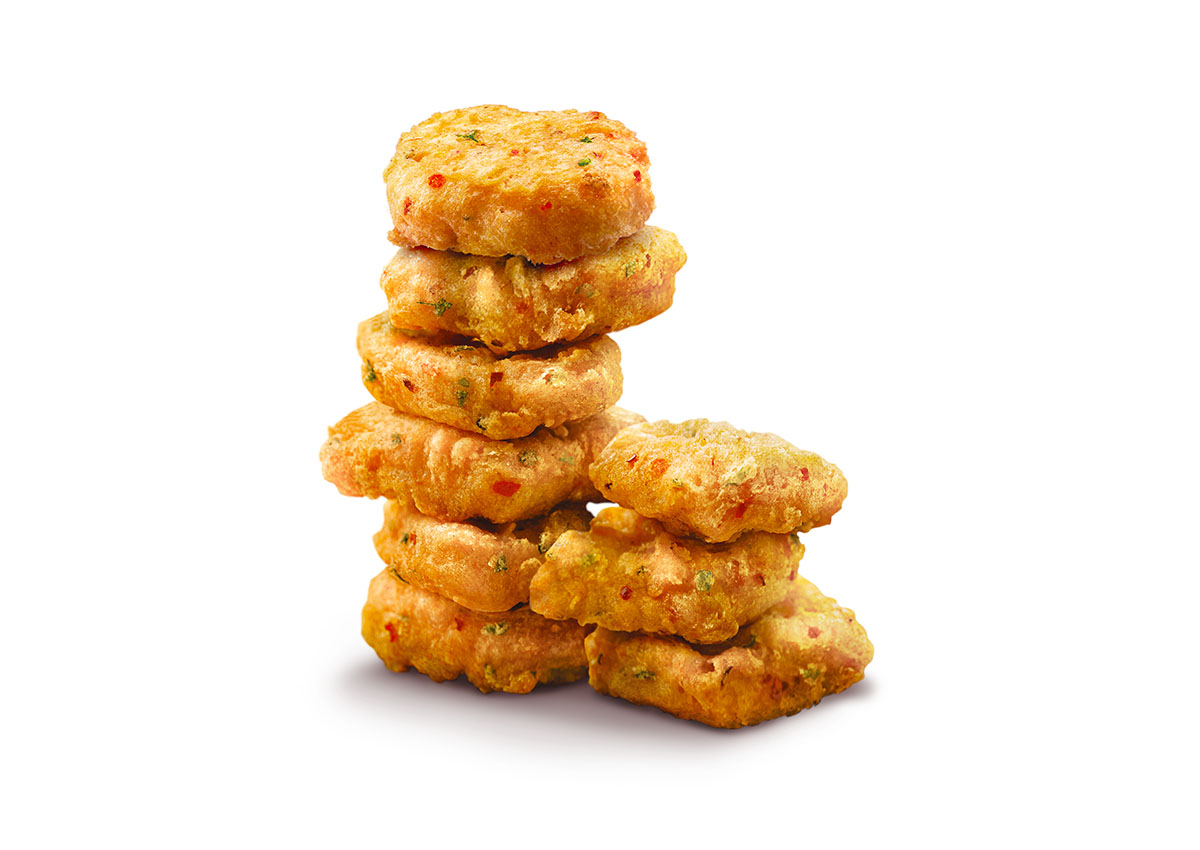 The Curry Sauce Bottle (last seen circa 2016) will also be making a return at $5.50 with any purchase of McNuggets islandwide.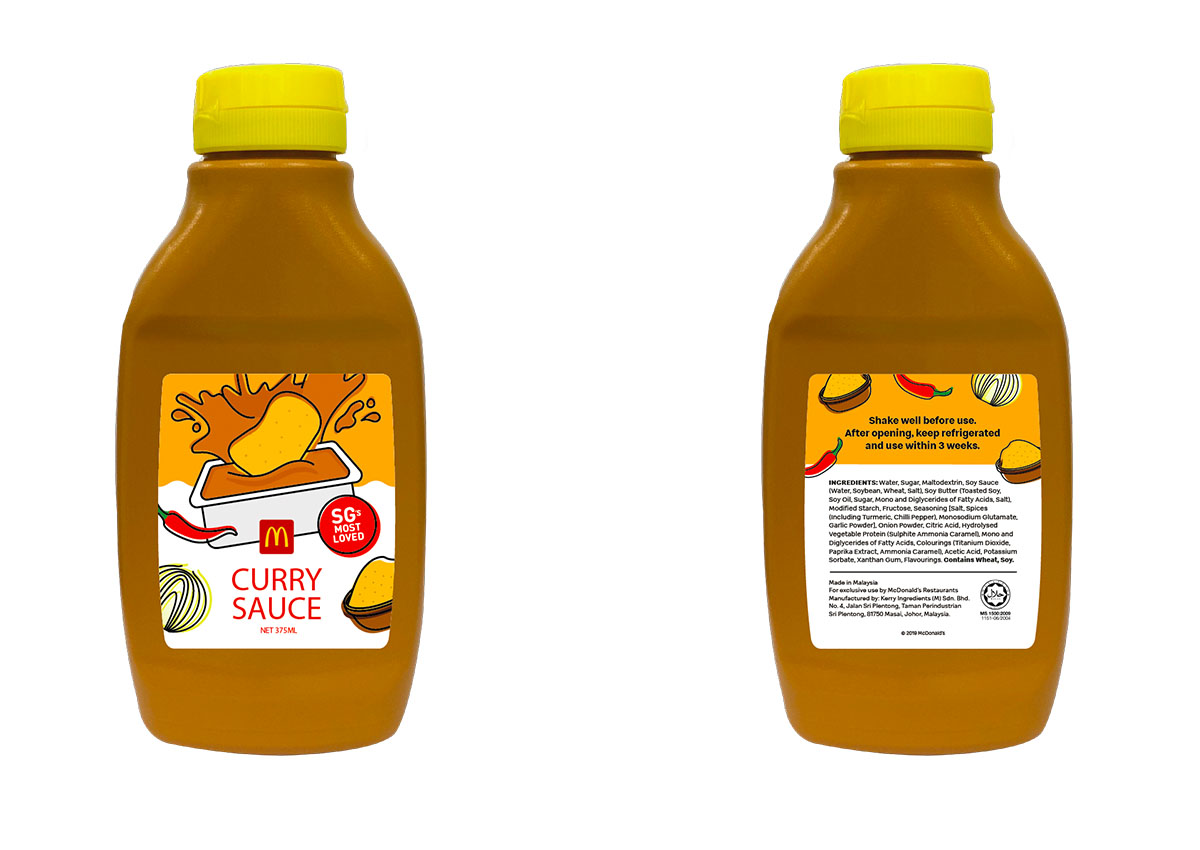 No more fighting over the last packet of curry sauce with the family -- for now at least!
McDelivery and GrabFood users can also cash in on the exclusive sharing bundle which includes 40 pieces of nuggets (20 original, 20 spicy) and the Curry Sauce Bottle at $31 while stocks last.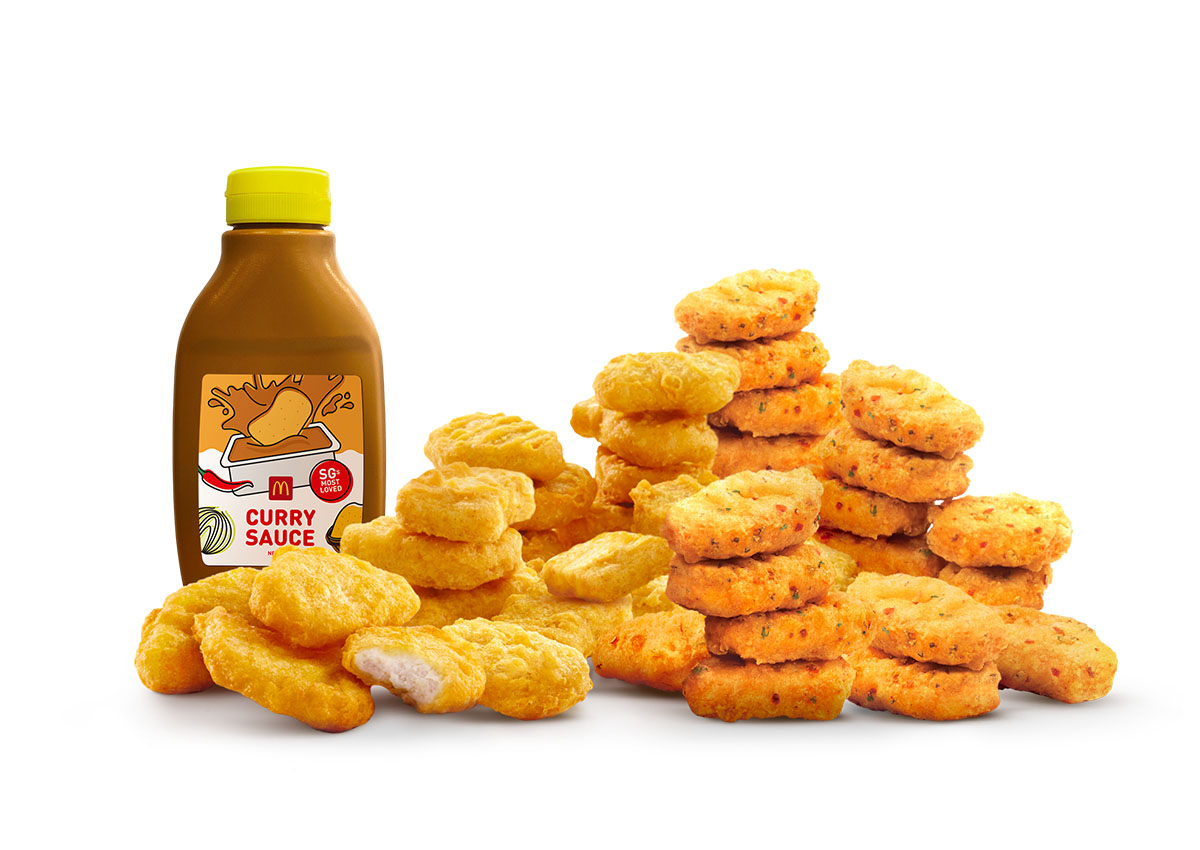 Because Good Deals Must Share right?
Not a fan of setting your mouth on fire? McDees has a brand new shaker fries flavour as well as two new dessert creations.
Upsize your meal at $0.70 to try the French Onion Shaker Fries.
Alternatively, pop by any dessert kiosk for a Purple Sweet Potato Waffle Cone ($2) and Kit Kat McFlurry ($3.10) to satisfy that sweet tooth.
joeylee@asiaone.com