Many of us envy celebrities who always look so effortlessly put together. And it's not only on TV and magazines where they have been primped and styled. 
They look good even in their selfies and social media feeds when they are at home, and it's usually because of their glowing skin.
While some celebs have shared their skincare routines and revealed what works best for them, a few have gone the extra mile to start their own line of skincare products, so maybe us mere mortals can look as good as them?
Grail by Lawrence Wong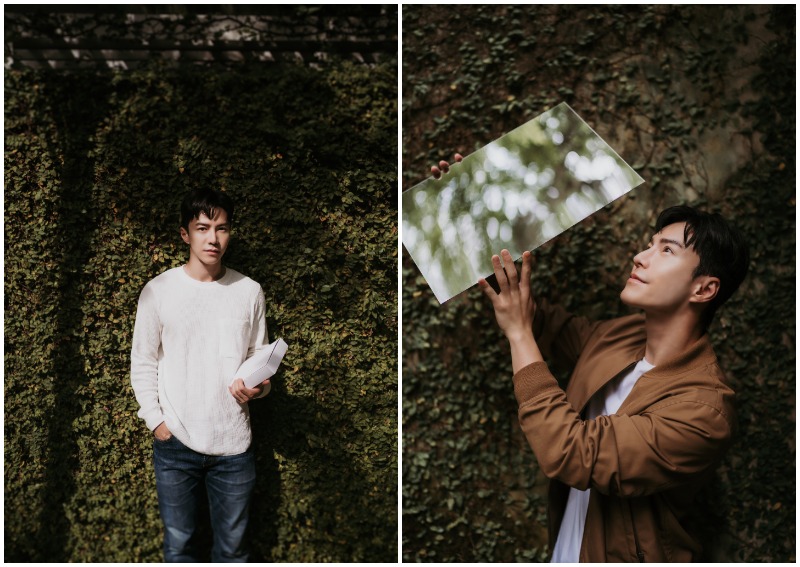 Fans of the popular Chinese drama Story of Yanxi Palace will be familiar with swoon-worthy Lawrence Wong, who was cast as the imperial guard Hai Lan Cha. And they'll soon be able to get their hands on products from his skincare label.
Aside from filming for the upcoming iQIYI series, The Ferrymen: Legends of Nanyang, the Malaysian-born Singaporean actor has been preparing for the debut of Grail, which should hit the market in January 2021.
As he has a hectic schedule, the actor was looking for a speedy skincare regime and decided to create his own. "I have always wanted to have my own skincare brand and it's finally happening. This is something that I'm very proud of," said Lawrence.
The very first product is what he touts as a "holy grail beauty product that does it all", which will comprise botanical ingredients and is eco-friendly to boot.
Zyu by Joshua Tan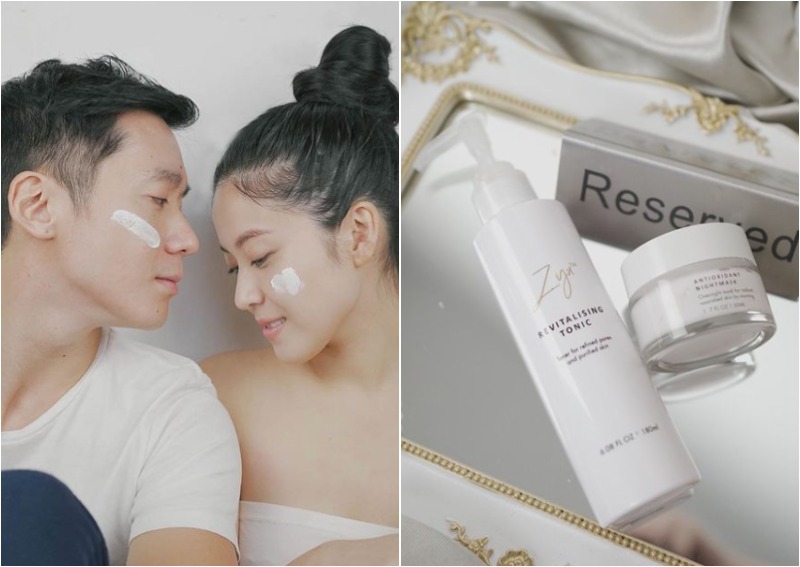 Together with his fiancee, Zoen Tay, Ah Boys to Men actor Joshua Tan started skincare line, Zyu, in late 2019. The products are manufactured in Singapore with ingredients that come mostly from Japan and Switzerland.
Delving into skincare may have been a natural step as Zoen's parents are the owners of Aesthetic Beauty & Slimming Studio. Hence, she has been exposed to the industry from a young age.
Zoen is also committed to ensuring the Zyu's products work. She told 8days that she tested their very first product, the Antioxidant Night Mask, on her face daily for a year before it was launched. "I don't have a cert that says I'm in the aesthetics line, so I needed time to show that my products could attain the effects they're supposed to," she said.
They currently also have the Revitalising Tonic and Complexion Perfector in their line up, with more items in the pipeline.
Skin Bae by Cheryl Wee
Actress Cheryl Wee no longer graces our screens as often as before, choosing instead to focus on her budding businesses. This includes a skincare line that she launched in August this year with her sister Rachel Wee, who is a trained pharmacist and the one behind the formulations.
Skin Bae is for clean beauty junkies as all the products are vegan and cruelty-free. Made in Australia, they are created with natural ingredients that are free from sulphates, parabens, phthalates, petrochemicals, synthetic fragrances and synthetic colours.
The line up currently consists of a few serums and masks, as well as their Holy Grail range, which features cleansers, toners and moisturisers made from organic ingredients such as pineapple and papaya.
Atorak and Ruby-Cell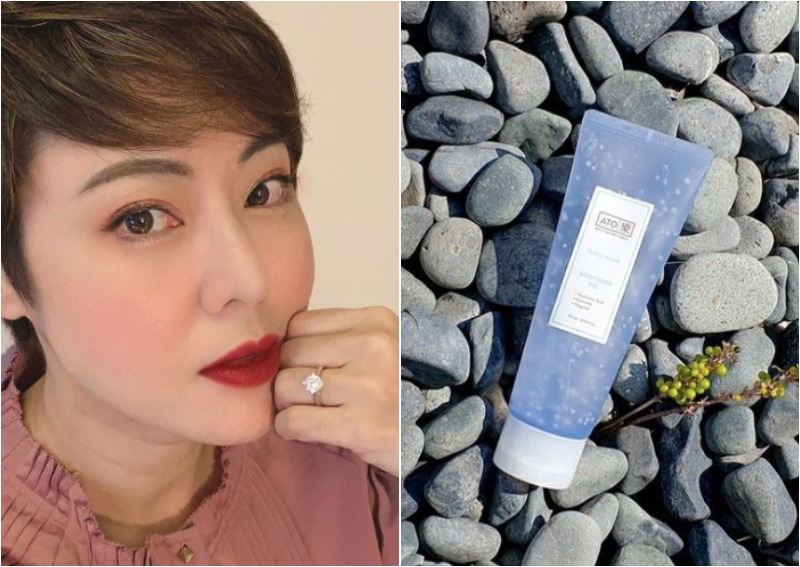 Cynthia Koh doesn't own these two skincare lines, but they worked so well for the actress that she started selling products from Atorak and Ruby-Cell this year on the Instagram account, atorakheals.
The Korean skincare products were introduced to her by Project Superstar Singer Daren Tan, she shared in an interview with 8days. It was only after she tried it out for herself and she won over by the formulation did she decide to team up with Daren to distribute the products in Singapore.
melissateo@asiaone.com