Tired of doing the same things in JB?
Well, a whole new world is waiting for you just across the Causeway in the form of a multi-sensory cinematic experience.
Golden Screen Cinema (GSC) in Johor Bahru's Paradigm Mall (which is a one-hour drive away from the Woodlands checkpoint) has a 4DX screen that can deliver 20 signature motion and environmental effects, including snow, rain and wind.
Moviegoers will not only be able to watch the movie in 3D but will be able to have a more immersive experience as certain weather effects (that corresponds to the scene in the film) are mimicked.
In addition to the snow, rain and wind, there will also be mists, bubbles, and even smells.
Of course, not forgetting the rocking chairs that have been likened to a theme park ride. In fact, reviewers have compared the experience to that of a 4D theme park ride in Universal Studios Singapore.
Thanks to the favourable exchange rate, all of these will be available to Singaporeans at an affordable price. Moviegoers will have to fork out an additional RM18 (S$6) surcharge on top of the price of a normal movie ticket for the experience.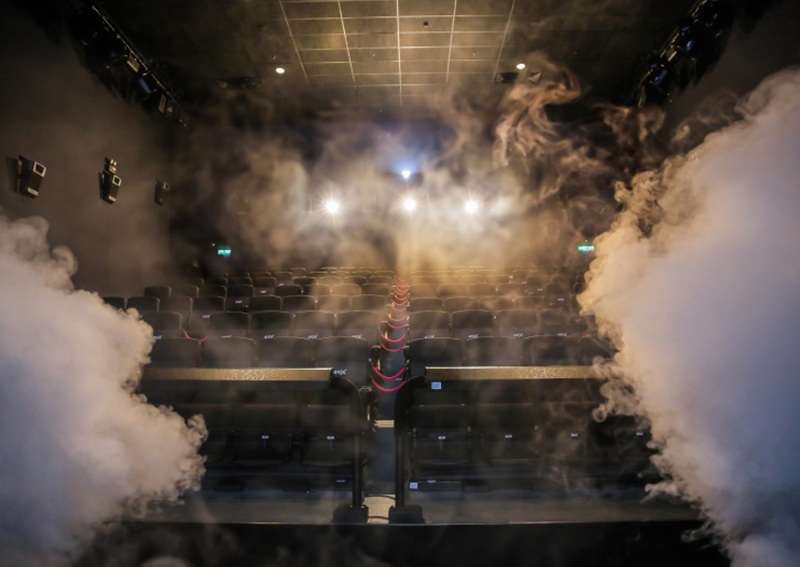 PHOTO: GSCinemas
And while you're in JB, why not be a trailblazer and consider these other activities that aren't eating, shopping or getting a massage?
Apart from Paradigm Mall, the GSC 4DX screens are also available at the Kuala Lumpur branches in 1 Utama and IOI City Mall, Putrajaya.
Considering that Singapore has yet to open its own 4DX screen, GSC Paradigm Mall is probably our next best option.
Time to make plans for your next long weekend?
ALSO READ: Things to do this National Day long weekend: Free admissions to National Gallery Singapore & other fun activities
bryanlim@asiaone.com