A fire broke out in an HDB unit in Sengkang last Friday (April 10), ravaging everything the family of four owned.
For single mum Tanti Yani Zaini, not only did it mean being separated from her children till she moved into a temporary shelter today (April 14), but it also meant having to foot necessary expenses to repair the damage to both her apartment and her neighbour's.
However, by Sunday (April 12), $11,000 had been raised in her support, with a few companies reaching out to offer their aid.
Her friend, Zaara Zulfaqar, as well as her brother's fiancee, Qira Yong, had put up appeals for donation on social media. 
Though Zulfaqar's post has since been deleted, their appeal had circulated so widely that even local actress Nurul Aini caught wind of it.
Companies such as Nippon Paint and Comfort Design Furniture had also reached out to Tanti to sponsor paints and furniture, while another Muslim-owned interior design company offered to revamp her house "at zero cost".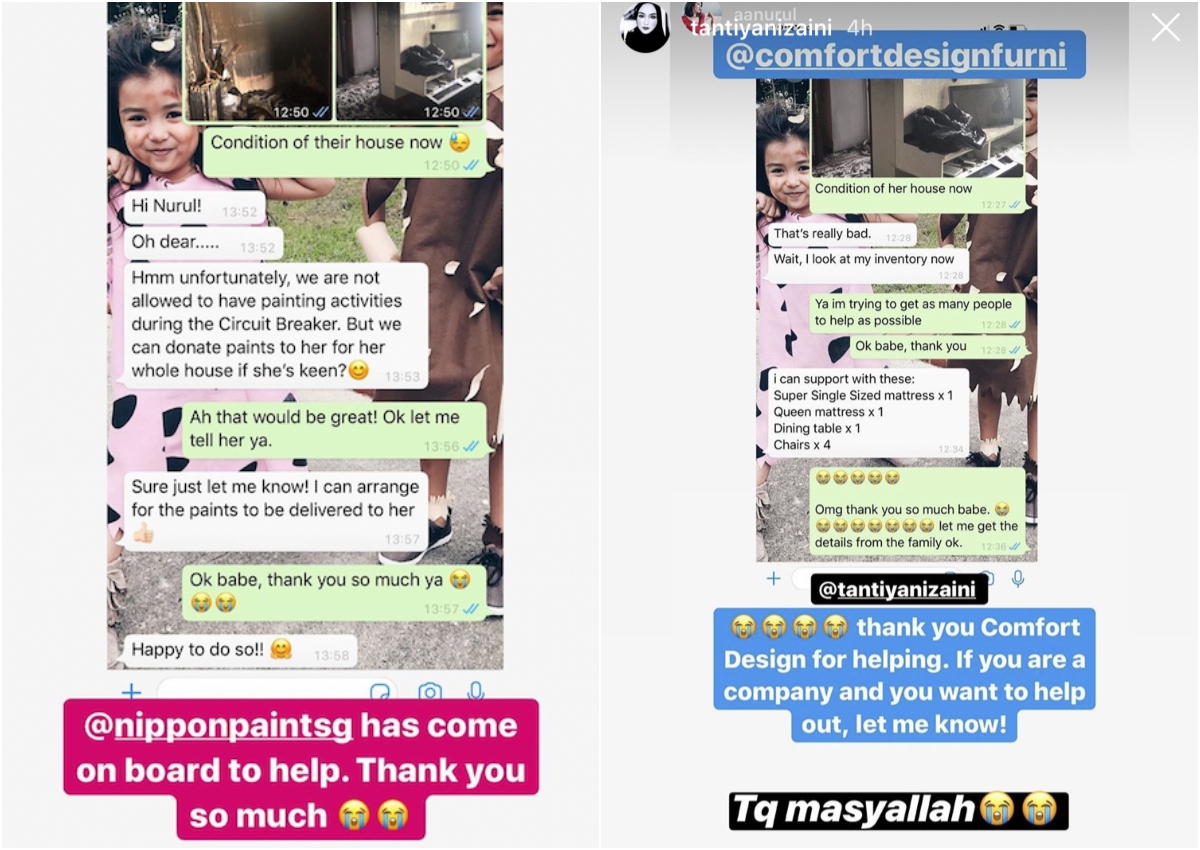 The outpouring of donations left Yong feeling "super overwhelmed" and extremely touched.

Zulfaqar, too, posted that the amount received had exceeded their expectations.
She reassured: "With care and responsibility, I would like to inform all donors that it is possible for Tanti and her kids/family to sustain their daily needs for a good few months."
In a post on the Instagram account of their home bake business, Yong thanked everyone for their kindness and donations.
"We couldn't thank all of you enough. With we overwhelming helped we have received really touches our heart (sic)." she wrote. "Thank you once again to each & everyone who hv repost, share it to your family members/ friends, donated us in any ways etc (sic)."
rainercheung@asiaone.com