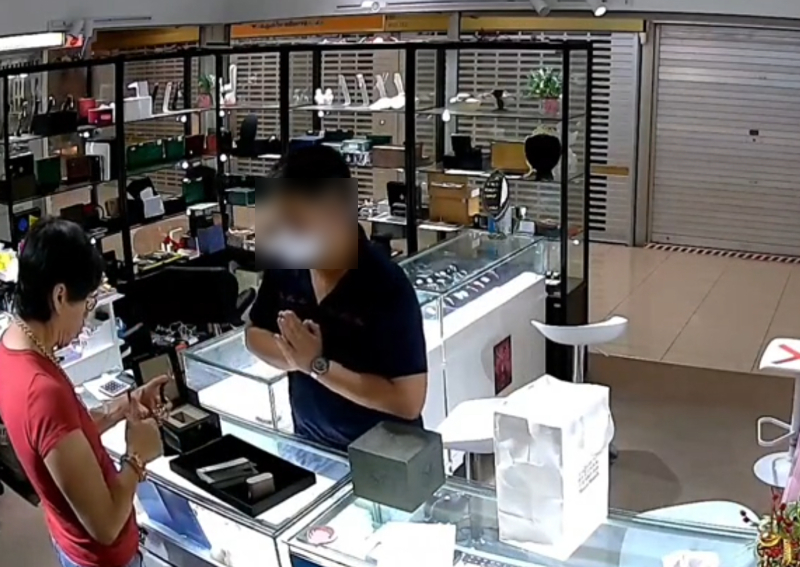 Strolling confidently into a watch stop, this man wanted to sell his timepiece for $51,000.
But he sure is lucky not to walk out of Three Crowns Watches and Jewellery in handcuffs.
Taking to TikTok on Monday (Feb 1), Edmund Koh, owner of the store in Far East Plaza, shared an interaction with a hopeful customer on the same day.
In the five-minute clip, the man, who claimed he was Indonesian, told the 63-year-old store owner that he had bought the "brand new" Audemars Piguet watch from a boutique in his home country.
When it supposedly came with a box and authentication certificate, Koh thought it was a genuine timepiece.
But after a minute of closer inspection, the store owner had a piece of bad news.
"It's a fake," Koh said, while the customer reacted in puzzlement in that video. 
https://www.tiktok.com/@bruceleekoh/video/7195063224725769473?is_from_webapp=1&sender_device=pc&web_id=7161994054723814913
40 years of experience 
When AsiaOne asked Koh how he could tell it was a counterfeit, the man said: "There was no Swiss stamp on the watch casing. The workmanship on the watch was also rough.
"And I have 40 years of experience [inspecting watches].
After the customer knew the game was up, Koh, who is a former police officer, shared that the former immediately changed his tune.
"He asked for forgiveness and claimed that he's selling the watch for his friend's girlfriend."
Koh shared that he let off the customer with a stern warning.
"By right I should confiscate the watch and report to the police, but I warned him not to [approach] other watch dealers," he said.
Wrong move? 
In the comments of the TikTok video that had since garnered around 200,000 views, several netizens were baffled that Koh had let the customer off.
"He'll move on to another and try his luck again. Should have called the police on him," a netizen said.
After a netizen suggested that the customer might be genuinely unaware that the watch was fake, Koh replied that 'there's always two sides to a coin".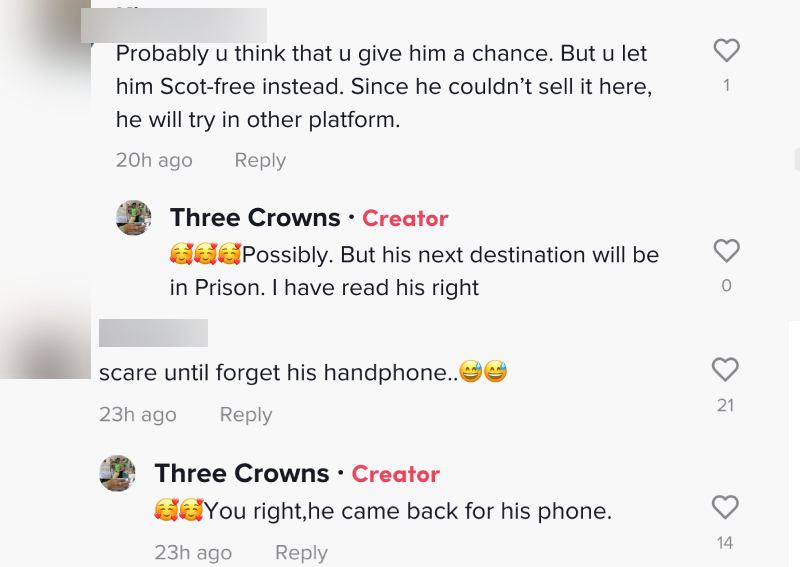 When AsiaOne asked Koh if he had made the wrong move, the man said that he decided to let the customer off since he believes in giving others a second chance.
But what if he decides to peddle his watch to other dealers?
"Then it's his luck," Koh said bluntly.
A customer's fake Rolex watch
This is not the first time that Koh had encounters with customers and their fake watches.
A hopeful customer walked into the store last May, looking at getting $19,000 for his Rolex GMT-Master II.
While the watch looked "very real" at first glance, Koh told AsiaOne that the mini crown crest on the watch "looked rather fake".
When the customer did not accept the verdict, Koh said he then pointed to the high commendation award he received from the Singapore Police Force in 1981.
In the end, Koh decided to let the customer off with just a warning.
ALSO READ: Young man wearing fake Rolex allegedly steals two real Rolexes from store in Far East Plaza
No part of this story can be reproduced without permission from AsiaOne.