Like many of his peers, Republic Polytechnic student Lau Min Hann has concerns about the competitive job market, and the affordability of homes. 
Speaking to AsiaOne, he shared that students like him are worried about not being able to secure a job once they enter the workforce.
While there are platforms for youths to speak up, Lau shared: "There is a lack of follow up from the government on whether they would consider our suggestion, which leaves us in a sort of limbo where we are not sure if our voices are heard."
This 22-year-old now actively participates in grassroots events and discussion platforms like Reach Youth Advisory Panel.
And just recently, he was an attendee at the National Youth Dialogue (NYD) held at the National Gallery on Wednesday (May 24).
But this aerospace engineering student believes that many of the youths are still hopeful about their future in Singapore. 
"The government has shown that it is willing to listen to the needs of the youths, and that many policies that once thought were impossible to change, have already slowly been changed," he said.
"The best example will be the repeal of 377A."
On his participation at the National Youth Dialogue as an attendee, he said: "I feel a sense of duty to give back and to do what I can to continue improve the system that I have benefitted from. I do not feel they are just commitments to me."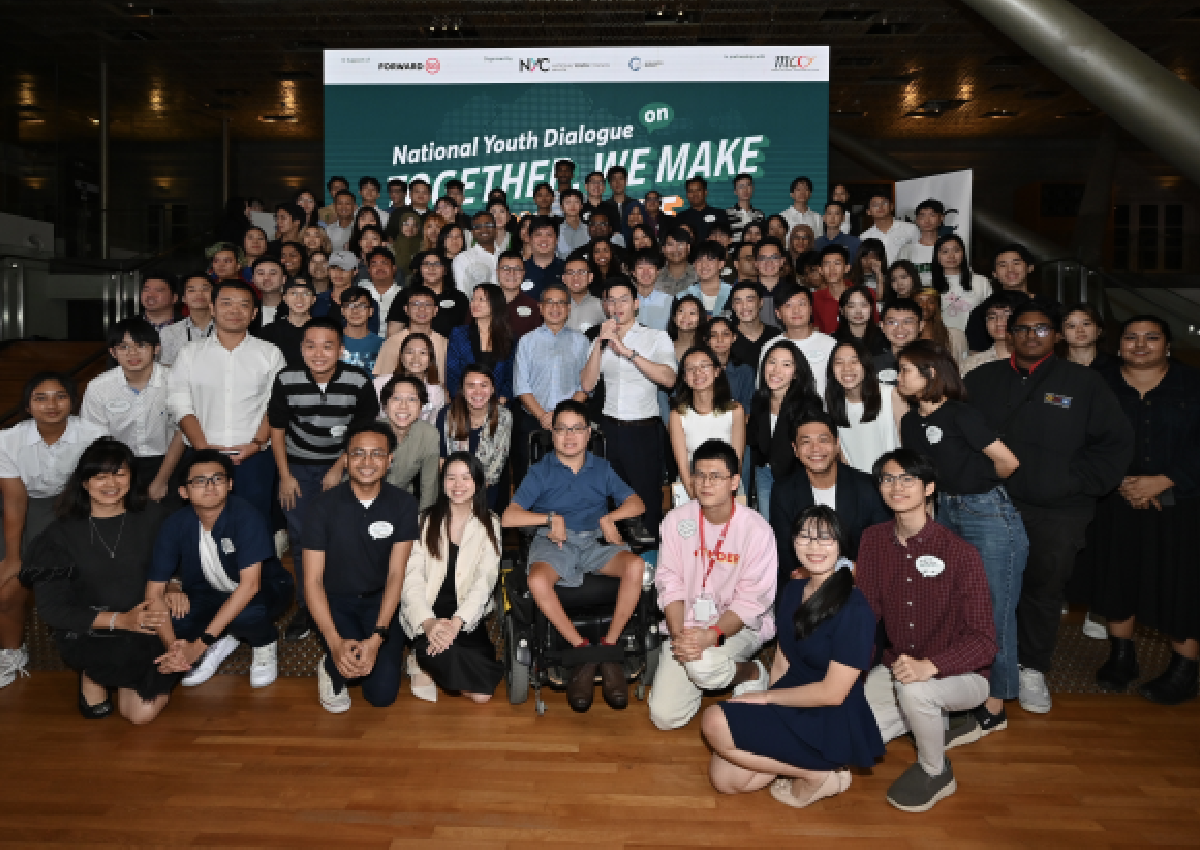 This NYD dialogue was helmed by Minister for Culture, Community and Youth Edwin Tong, who spoke about the importance of partnering with youths on the critical aspect of government's work.
He said: "Youths today want a say and want to be heard in shaping the country." 
He added that youths should feel empowered to speak out about the issues they are passionate about such as mental health, cost of living and environmental sustainability.
He added that the National Youth Council is looking at setting up two to three youth panels this year, comprising 20 to 30 youths working on a topic or issue that resonates with them.
Young people can suggest such topics, and his ministry will announce in the next two or three months the policy issues that these panels will look at.
Tong hopes that the youth panels will be a two-way discussion platform for youths and government to co-develop policy recommendations together.
Addressing an audience of over 90 young people at the dialogue, Tong said: "As part of Forward SG, we want to provide more opportunities for youth to be involved in this policy co-creation. So that you can have a direct stake and have a direct say, in shaping the future of our nation.
"And in doing so, I would like all of you to also be able to appreciate the complexities and the trade-offs of our policies."
ALSO READ: 'We can do more to serve our youth better': NTUC's Ng Chee Meng at May Day rally
No part of this story or photos can be reproduced without permission from AsiaOne.