It's winner winner, chicken dinner for one punter after the results of Monday (March 13)'s Toto draw. 
This lucky individual walked away with the Group 1 prize of $5.8 million — with his self-pick ticket that was purchased at the Teck Whye branch of Singapore pools. 
The winning numbers from last night's draw were: 1, 3, 15, 18, 23, 48 with an additional number of 41.
The Group 2 prize of $85,478 was shared with seven lucky winners, who bought their tickets from various locations throughout the island.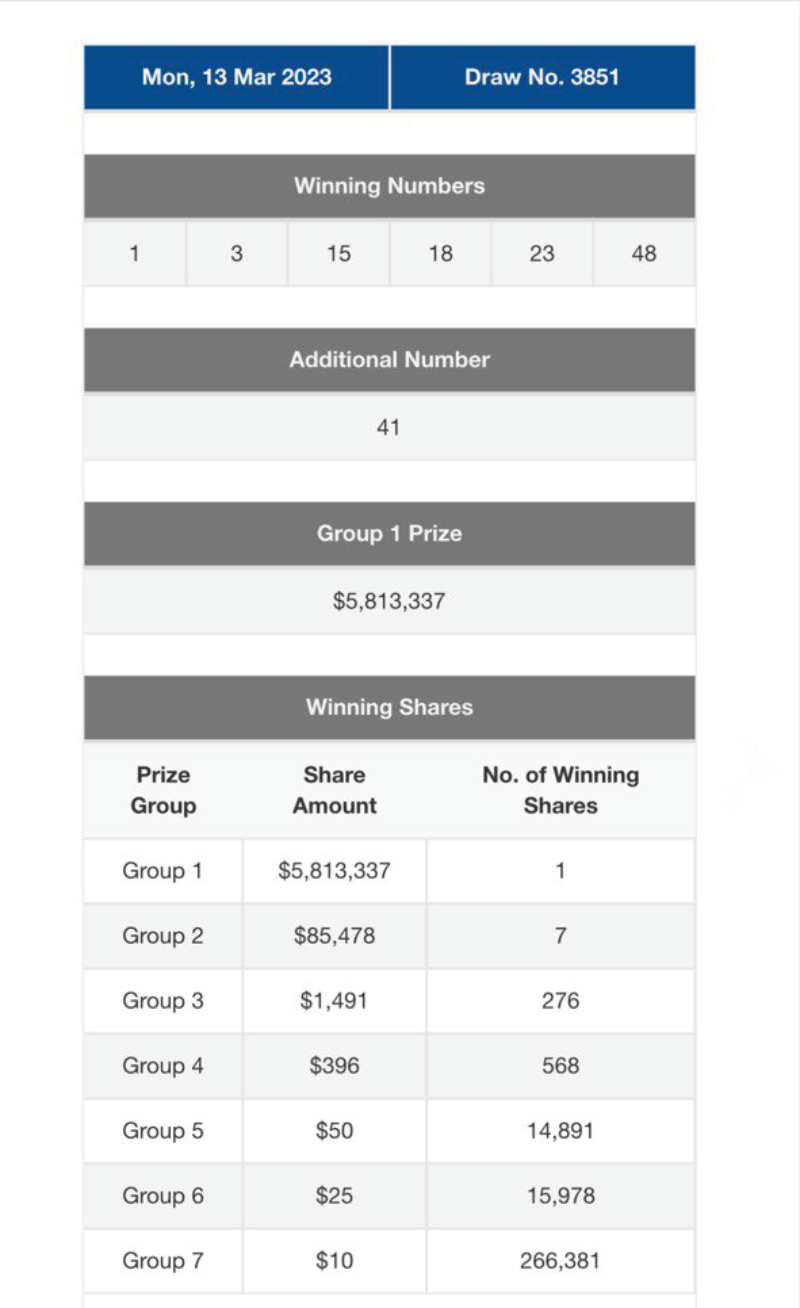 According to Singapore Pools' website, prizes that are not claimed by Sept 9 will be channelled to donations and grants managed by the Tote Board. 
The next Toto draw will be on Thursday, with an estimated jackpot of $1 million. 
ALSO READ: $12m Toto Hong Bao Draw: 3 lucky punters walk away with $4.27m each
claudiatan@asiaone.com
No part of this story or photos can be reproduced without permission from AsiaOne.