Her groceries were $44.26, but she paid $124.26 for them.
A Giant supermarket customer tried to pay with her Community Development Council (CDC) vouchers but ended up paying three times for her groceries.
DFI Retail Group, which owns Giant, told Stomp that it was due to a "minor technical issue" and the customer has since been refunded.
Every Singaporean household received $300 worth of CDC vouchers on Jan 3. Half of the amount can be spent at participating supermarkets, including Giant.
Stomp contributor Crystal said her "horrible" experience started at the Giant Hypermarket in Sembawang Shopping Centre on Feb 1 at 7.13pm when she was making payment.
"There was an issue faced by the counter as the CDC voucher did not process when I passed them the physical copy which was given by my grandmother who lives at Bedok," recounted the Stomp contributor.
"In another attempt, I used my personal one (online version) to make the purchase. All could not be processed. Even the people who were queuing behind me tried to use their CDC vouchers, but they could not be processed.
"I stood there for 15 to 20 minutes, looking at them restarting the machine et cetera before they tried again. At this point, I was exasperated.
"Then one of the cashiers came to check my CDC transaction online and told me: 'We cannot use your voucher. The order did not process as well because your transaction did not reflect. Would you like to pay in cash or cancel?'
"Of course, I wanted the items, right? So I paid with my card and used Yuu to get the points."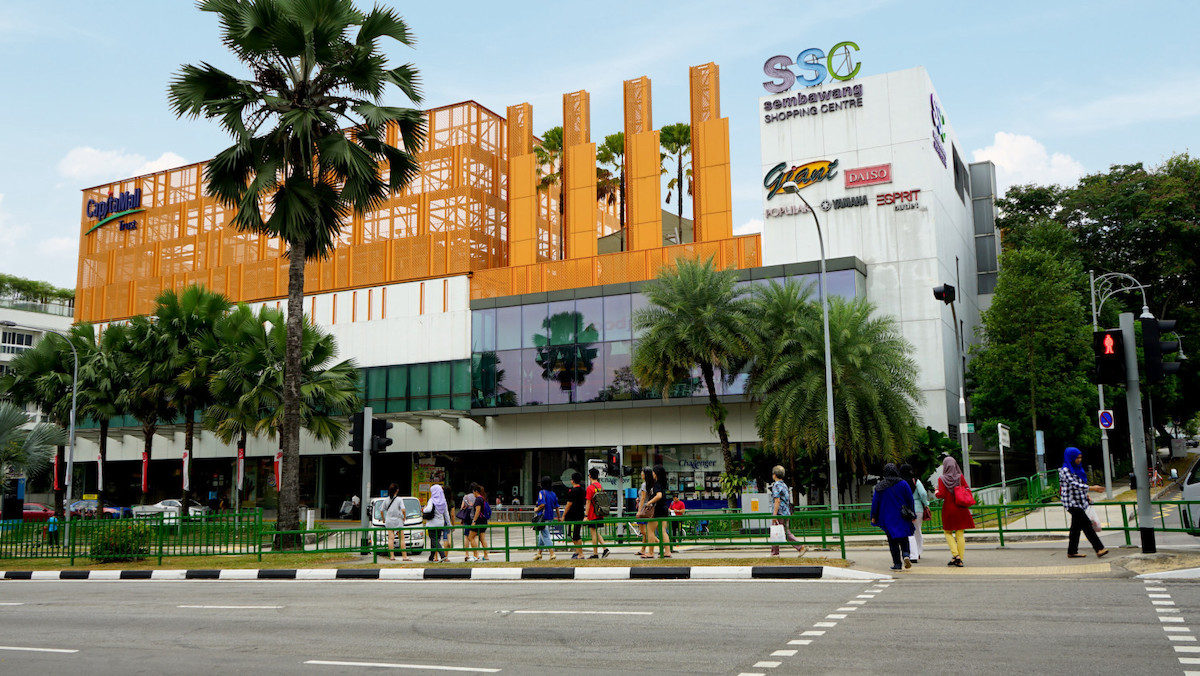 Later, she went to another supermarket in Sembawang and made a maddening discovery.
"While I was making payment, I realised $40 was deducted from my online CDC vouchers," said the Stomp contributor. "I was so angry and pissed.
"So from 7.30pm to 10pm, I made nearly 30 calls to Giant, but no answered. So the next morning, I called again. They asked me: 'Would you like to come down and resolve this?'
"On Feb 3, I headed back to Giant Supermarket at Sembawang Shopping Centre at night after work which was close to 8.30pm. I demanded to meet the manager because they were obviously scamming me out of $80."
It seemed that her CDC vouchers were processed both times she used them to make payment earlier even though it was not reflected.
"The manager spoke to me," continued the Stomp contributor. "Then I saw the lady whom I recalled was the cashier who handled me that day. So together they assisted me.
"In the end, they refused to give me the refund. They told me, the store manager will contact me the next day.
"But on Feb 4, the store manager told me, 'The Cold Storage Singapore deduction is not Giant.' I was so furious. Am I stupid? I know they are owned by the same company."
Both Cold Storage and Giant are owned by DFI Retail Group.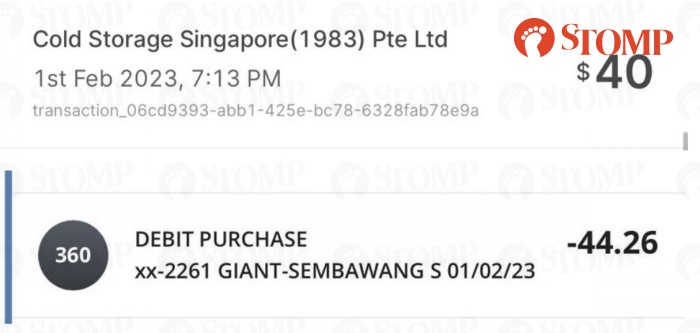 "She even told me, for the physical CDC voucher, I needed go to the community club to get the transaction reversed. I was just so pissed," said the Stomp contributor.
In response to a Stomp query, DFI Retail Group said: "Thank you for bringing this to our attention. Upon investigation, we found that the payment system experienced a minor technical issue that unfortunately affected the customer's checkout experience.
"We have since reached out to the customer to offer a refund and apologise for the inconvenience. The customer has confirmed that she has received the refund and is pleased with the follow-up actions."
ALSO READ: 'He unknowingly became a family member': Bedok resident accuses former homeowner of claiming his CDC vouchers
This article was first published in Stomp. Permission required for reproduction.