Speculation has been rife that the opposition Workers' Party (WP) will contest the new Sengkang group representation constituency (GRC) in the next general election. But will we see some fresh faces step up to the plate?
WP deputy treasurer and former member of parliament (MP) Lee Li Lian took to Facebook on March 16 to share pictures of fellow members making their rounds at Sengkang Central, announcing that the party's twice-weekly house visits would be ramped up to three times a week.
Featured in Lee's post is one Jamus Lim.
But who is he?
According to his LinkedIn profile, Lim is an associate professor of economics at ESSEC Business School and holds degrees from Harvard University, London School of Economics, University of South Queensland, as well as University of California, Santa Cruz.
The Raffles Institution alumnus also spent over seven years in the Development Prospects Group of the World Bank where he was in charge of long-term macroeconomic forecasts for the international financial institution.
Lee previously introduced Prof Lim, 44, as a new party member last September, writing that he had been walking the ground with WP "for some time".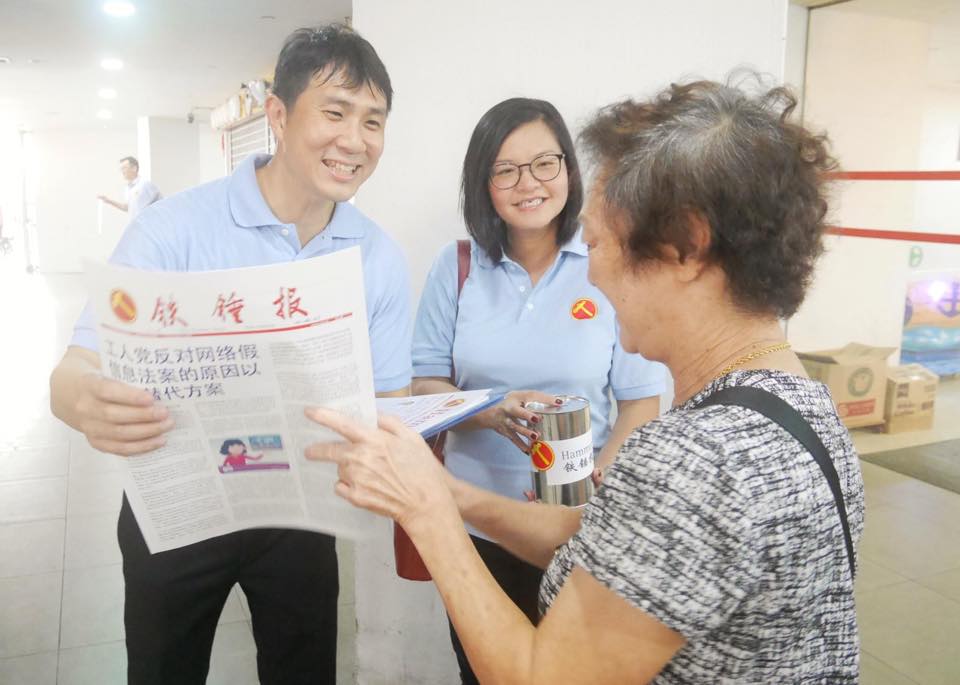 It remains to be seen if Prof Lim will be fielded as a candidate in the next general election.
Lee's announcement that WP will increase their house visits comes amid talk of an impending general election and a contest between WP and the People's Action Party (PAP) in the newly-created Sengkang GRC.
The four-member Sengkang GRC was formed through a merger of the former Sengkang West and Punggol East single member constituencies (SMCs), as well as parts of Pasir-Ris Punggol GRC.
Both Sengkang West and Punggol East SMCs were contested by WP in the last general election.
In 2015, Senior Minister of State for Transport and Health Lam Pin Min won Sengkang West over WP's Koh Choong Yong with 62.13 per cent of the votes.
In the same election, PAP's Charles Chong narrowly beat the incumbent Lee with 51.77 per cent of the votes. Lee had won Punggol East in a 2013 by-election.