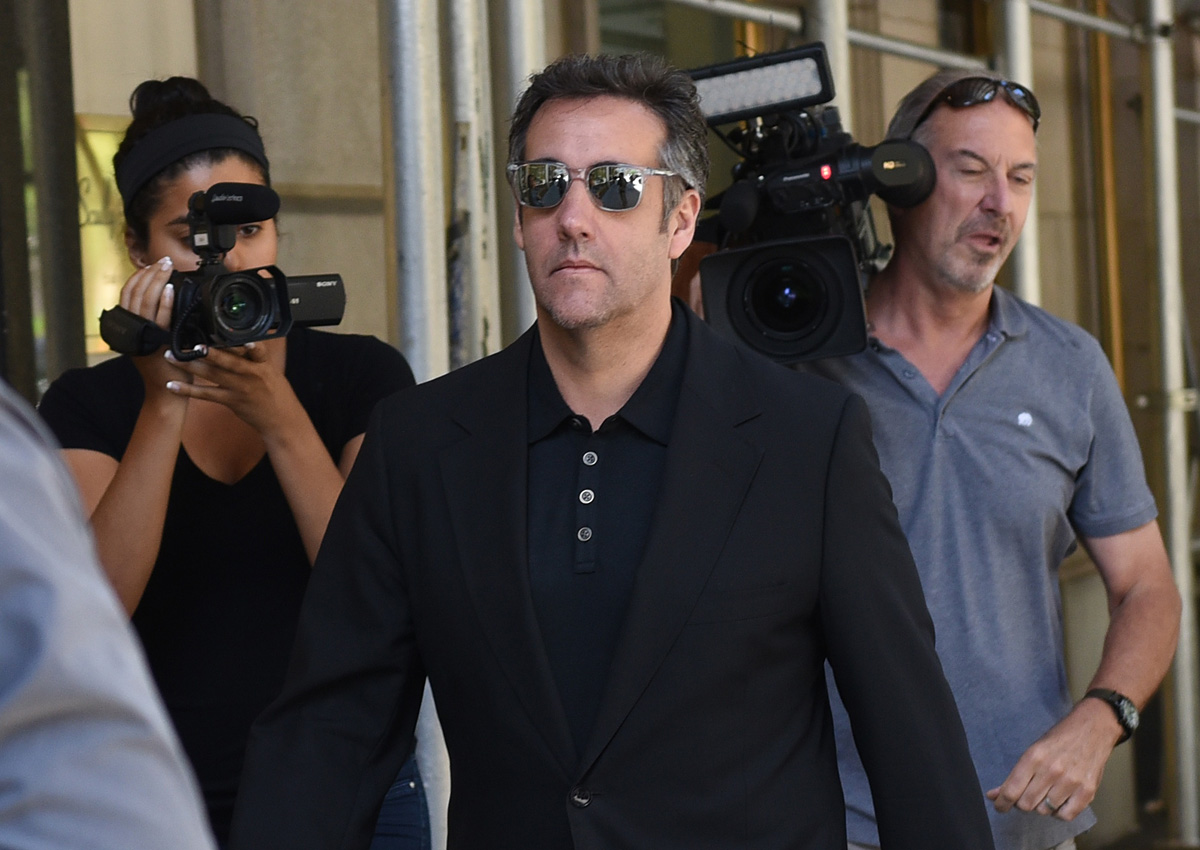 Donald Trump's former personal lawyer, facing potential arrest in New York, has declared his first loyalty is to his family and the country, signaling a willingness to co-operate with prosecutors against the president.
"To be crystal clear, my wife, my daughter and my son, and this country have my first loyalty," Michael Cohen told ABC News in an interview broadcast Monday.
His remarks fanned speculation about whether Cohen has any incriminating material on Trump and whether he will "flip" on his former boss, with remarks sharply at odds with a past declaration that he would "take a bullet for the president."
The FBI raided his home and office in April on a referral from special counsel Robert Mueller, who is looking into Russian interference in the 2016 election and whether the Trump campaign colluded with Moscow.
In his first in-depth interview since the raid, Cohen did not praise Trump, pointedly disagreed with his criticism of the federal investigations and separated himself from the president, ABC News reported.
Federal prosecutors in Manhattan are investigating Cohen for alleged violations of election law and possible financial crimes. He has not yet been arrested or charged with any crime.
Cohen, who became Trump's personal lawyer in 2007, is infamous for paying $130,000 to porn star Stormy Daniels shortly before the 2016 election to keep quiet about her alleged 2006 affair with Trump.
Cohen initially said he used his own money to pay Daniels and was not reimbursed by Trump. The US president has subsequently conceded that Cohen was paid back, despite initially denying knowledge of the payment.
Through White House officials, the US president has denied the relationship.
Cohen said he would defer to his new lawyer, former federal prosecutor Guy Petrillo, "for guidance" once he learns what charges, if any, he will face.
"I am not a villain of this story, and I will not allow others to try to depict me that way," he told ABC News.
"I want to regain my name and my reputation and my life back," he added.