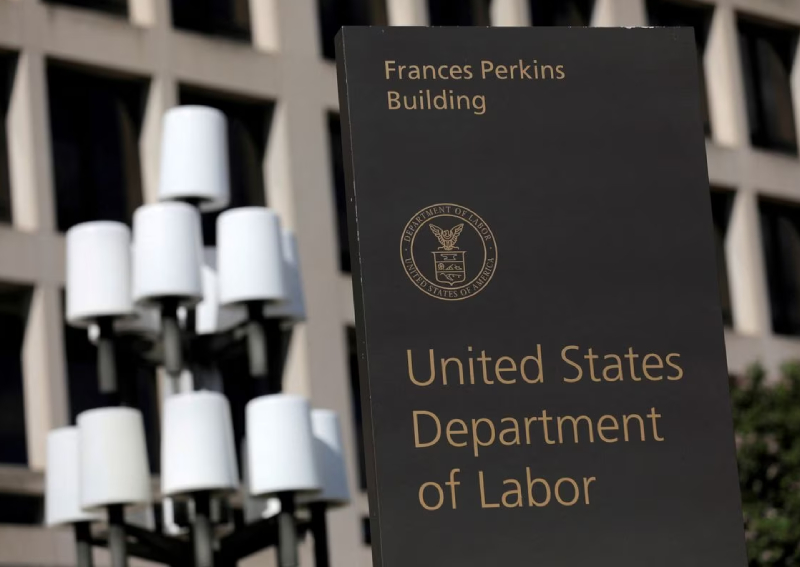 WASHINGTON - The Biden administration announced measures to crack down on child labour on Monday (Feb 28) amid a steep rise in violations and investigative reports by Reuters and other news outlets on illegal employment of migrant minors in dangerous US industries.
US officials said the Labour Department had seen a nearly 70 per cent increase in child labour violations since 2018, including in hazardous occupations. In the last fiscal year, 835 companies were found to have violated child labour laws.
US officials told reporters on a Monday conference call that the administration was probing the employment of children at companies including Hearthside Food Solutions and suppliers to Hyundai Motor Co. It has created an interagency task force on child labour, and plans to target industries where violations are most likely to occur for investigations.
The Democratic administration of US President Joe Biden is also pushing for heavier penalties for companies that violate these laws, and more funding for enforcement and oversight, they said. US federal law prohibits people under age 16 from working in most factory settings, and those under 18 are barred from the most dangerous jobs in industrial plants.
"This isn't a 19th century problem, this isn't a 20th century problem, this is happening today," said one of the officials on the call. "We are seeing children across the country working in conditions that they should never ever be employed in the first place."
The maximum civil monetary penalty is currently just $15,138 (S$20,000) per child, the administration noted in a press release, a figure that's "not high enough to be a deterrent."
The US Department of Labour (DOL) opened an investigation into Hearthside Food Solutions, a US food contractor that makes and packages products for well-known snack and cereal brands, for reportedly employing underage workers and violating child labor laws, officials confirmed on the call.
Reuters reported the DOL's investigation into Hearthside earlier on Monday.
The company came under scrutiny following a New York Times investigation that said Hearthside's factories employed underage workers making Chewy granola bars and bags of Lucky Charms and Cheetos, which the company would later ship around the country.
It was not clear whether the probe will lead to criminal charges, fines or other penalties. Hearthside said in a statement the company would "work collaboratively with the Department of Labour in their investigation and do our part to continue to abide by all local, state and federal employment laws," and that they were "appalled" by the report alleging child labour at their company.
The Hearthside investigation is the latest in a rise in similar probes. Reuters last year published a series of stories on child labour including revelations about the use of child labour among suppliers to Hyundai, including a direct subsidiary of the Korean auto giant, in the US state of Alabama.
The first story in the Reuters series, published in February 2022, uncovered young teens working in dangerous chicken processing plants in Alabama.
Earlier this month, a major food safety sanitation company paid $1.5 million in penalties for employing more than 100 teenagers in dangerous jobs at meatpacking plants in eight states, following another Labour Department investigation.
As Reuters previously reported, a record number of unaccompanied migrant minors entered the country in recent years, with many entering federal shelters and then released to sponsors, usually relatives, while immigration authorities resolve their requests for refuge in the United States.
But authorities are struggling with long-term follow-up to prevent minors from being sucked into a vast network of enablers, including labour contractors, who recruit workers for big plants and other employers. At times they have steered kids into jobs that are illegal, grueling and meant for adults. The majority of minors Reuters found working were from Central America.
Separately, the Biden administration said earlier this year it will speed up the deportation relief process for immigrants in the United States illegally who witness or experience labour abuses.
"We also absolutely need to protect workers who do come forward and participate in wage and hour and other worker protection investigations and activities," one official said on the Monday call.