A mother in Taiwan has recently been on the receiving end of angry comments from netizens, after she was caught allowing her young daughter to relieve herself in public. 
Photos of the incident were uploaded onto a Facebook group, showing the woman pulling up her child's pants after the girl used a potty in the middle of a busy restaurant, reported Taiwanese media on Jan 29. 
"I can understand the inconvenience of travelling during Lunar New Year, but the restaurant's toilet is clearly behind you," wrote the peeved diner who uploaded the photo. 
"So why did you take the potty out and let the child squat right next to other diners? You may have finished your meal, but don't others need to eat?" 
The Facebook post quickly received a barrage of criticism from netizens, who described the woman as "thick-skinned", "classless" and a "hopeless parent". 
Detractors aside, one netizen expressed concern for the girl's privacy, writing: "She's exposing her daughter's private parts to the public, how can a parent do this?" 
Other children seen relieving themselves in public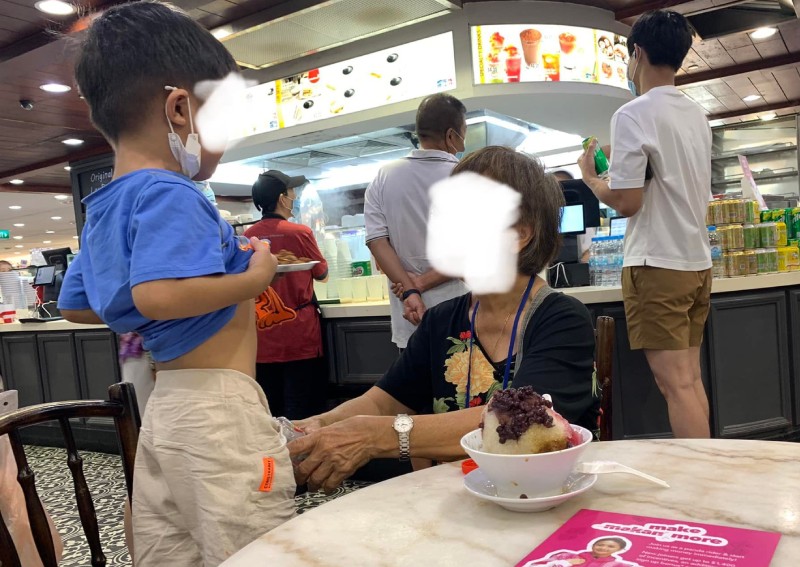 Last April, a picture of a boy taking a leak inside a food court in Tiong Bahru Plaza similarly sparked a debate in Singapore. 
The photo, shared on Facebook, showed the boy pulling up his shirt while urinating next to a bowl of ice kachang. An elderly woman was also seen helping him with the deed. 
"Why like that? [The] toilet is just outside [a] minute away," wrote the person who posted the photo. 
In the comments section, some netizens said it was "not acceptable" as it showed a "lack of mindfulness towards other diners". 
On the other hand, others reasoned that the elderly lady would risk losing her ice kachang if she had brought the boy to the toilet, or that it was an emergency. 
ALSO READ: Clip of boy peeing into plants at Gardens by the Bay angers Singaporeans
claudiatan@asiaone.com