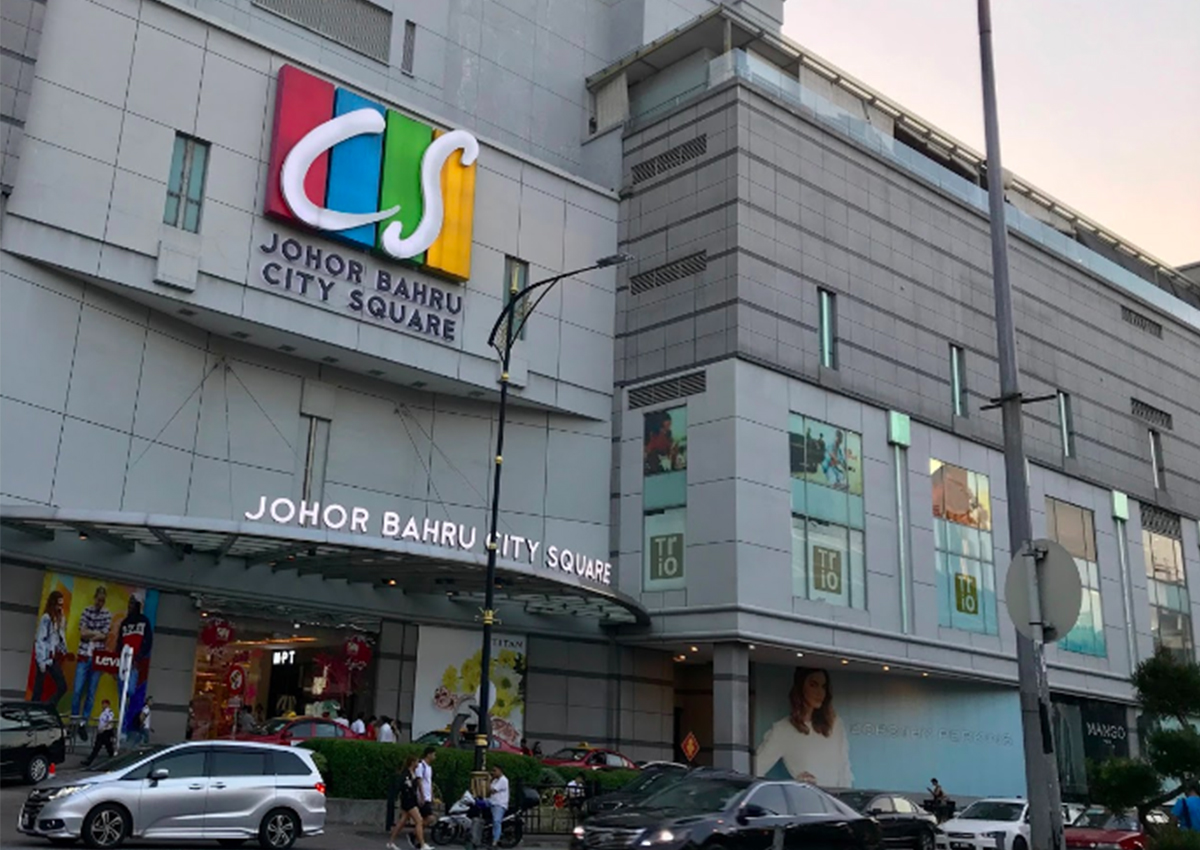 Our Causeway jams can be notorious, entrapping thousands of Singaporeans for hours on their way to or coming back from a jaunt in neighbouring Malaysia.
With so many of us taking advantage of currency rates and popping over to do more than eat, shop or have a massage, there's bound to be a few common sites of interest recommended by well-meaning friends or family.
City Square? Come on, it might be getting harder to find one of us who's never stepped foot there. KSL City Mall? Thank you, next. Komtar JBCC? Yup, checked that one off the list a long time ago.
If you're a frequent tourist in JB who's on the lookout for new places to go, here are six malls you might want to drop by the next time you're having a getaway there.
TD POINT RETAIL MALL
A new makan spot that's got JB locals talking is the recently opened TD Point Retail mall located within Taman Daya, an hour's drive from Woodlands checkpoint.
Housing a cluster of some 30 retail and F&B shops, this mall is said to be inspired by the Johor Premium Outlets (albeit on a smaller scale), that might be perfect for foodies.
Targeting the upper-middle to high income folks, some food brands you can look forward to include local brands such as Cawan Mas Coffee, Jiayi Milk Tea, Toung Bak Kut Teh and Ayong Ikan Bakar and dessert.
While you're there, you might want to check out other offerings like Taiwanese restaurant Oc'daka, hotpot joint Dynasty Qin and you can jio your vegetarian friends to Pure Minded Vegetarian Cafe.
Address: Pusat Perniagaan, Jalan Daya, Taman Daya, 81100 Johor Bahru, Johor, Malaysia
R&F MALL
Another new shopping destination that held their soft opening earlier this year in March is R&F mall, which houses some 106 retail stores (46 of them being F&B establishments).
Located directly opposite City Square Mall, R&F mall is about a 10-minute walk away from JB's CIQ checkpoint through the link bridge.
The three-storey retail space spans over 800,000 sq ft and houses a plethora of shopping, entertainment and dining establishments offering fashion, food and leisure activities.
Some of R&F's anchor tenants include Jaya Grocer and Emperor cinema, promising shoppers a luxe experience that will make converting your SGD worth it.
Since City Square Mall doesn't really have a proper grocery shop, Jaya Grocer is definitely a step up, providing a wide variety of fresh and high-quality produce.
Branded as Southeast Asia's first luxe cinema, say goodbye to stale popcorn and chips at Hong Kong's Emperor cinemas and hello to food you'd expect to find at a cafe like loaded hotdogs and Korean spicy chicken.
Sit back and relax on sumptuous leather seats that are fully equipped with USB charging ports and enjoy your high-end cinematic experience.
Address: Tanjung Puteri, 80300 Johor Bahru, Johor, Malaysia
THE MALL, MID VALLEY SOUTHKEY
Touted as JB's largest integrated shopping mall, The Mall, Mid Valley Southkey is paradise on earth for shopaholics and is said to be better than all its JB mall-predecessors.
Taking on the concept of Mid Valley Megamall in KL, the place is massive at 1.5million square feet with a slew of dining options, retail shopping outlets and entertainment choices.
If you've never heard of the place, here are some highlights to look out for:
Yes, we know iconic Japanese convenience store Family Mart has a store at City Square. But the one at The Mall, Mid Valley Southkey is said to be bigger and better - there's even a little sitting area just like the ones in Japan and Korea to enjoy all the snacks on the spot.
And if you're a hardcore fan of Din Tai Fung's signature xiao long baos (XLBs) and egg fried rice, you might want to give spinoff brand Din by Din Tai Fung a try. This is the first pork-free Din Tai Fung outlet in JB and they've added variants to the menu like lamb XLB and sambal chicken XLB.
ALSO READ: Din Tai Fung chef shows us the proper way to eat a xiao long bao
After filling your bellies, walk down memory lane and visit SOGO, a departmental store popular in the 80s and 90s that many Singaporeans are still nostalgic about.
For all the younger readers, SOGO is a Japanese department store (think Isetan or Takashimaya) which opened in Raffles City in 1986 but sadly left our sunny shores in 2000 due to financial woes.
Now, instead of having to take a four-hour drive up to the SOGO store in KL (which used to be the nearest alternative), the journey to The Mall, Mid Valley Southkey takes less than an hour from Woodlands checkpoint.
Address: No. 1, Persiaran Southkey 1, 80150 Johor Bahru, Johor, Malaysia
PARADIGM MALL
Dethroned by The Mall, Mid Valley Southkey, Paradigm Mall was the largest in JB when its doors were opened to the public back in 2017.
Standing at an impressive seven-stories with over 500 retail shops operating on 1.3 million sq ft of retail space, there's even an ice skating rink within the megamall.
Located conveniently within the Skudai district, the mall is just a 10-minute drive from JBCC and perhaps due to its sheer size (it's larger than VivoCity if you need a local reference),  it still appears relatively untouched, allowing plenty of elbow room as you shop to your heart's content.
So if you want to take advantage of the facilities before it's overrun by uncles and aunties who can sniff out a good deal across the Causeway, you still have some time.
Address: Jalan Bertingkat Skudai, Taman Bukit Mewah, 81200 Johor Bahru, Johor, Malaysia
SUTERA MALL
If you're tired of facing the traffic at Woodlands, going by the Tuas checkpoint is one way to bypass it, and there's a direct bus from Jurong East MRT to Sutera Mall.
The Causeway link bus CW4S will set you back by a wallet-friendly $4.50 and the journey from CIQ second link to Sutera Mall takes about one hour depending on traffic conditions.
If you're travelling within JB and taking a cab to the mall, here's a head's up. Sutera Mall is pronounced "sutra mall" by the locals - in case you get a puzzled look by the driver like I did.
Pretty much a heartland mall by my standards, Sutera Mall is an all-rounded shopping centre that's frequented by residents in the Taman Sutera Utama area.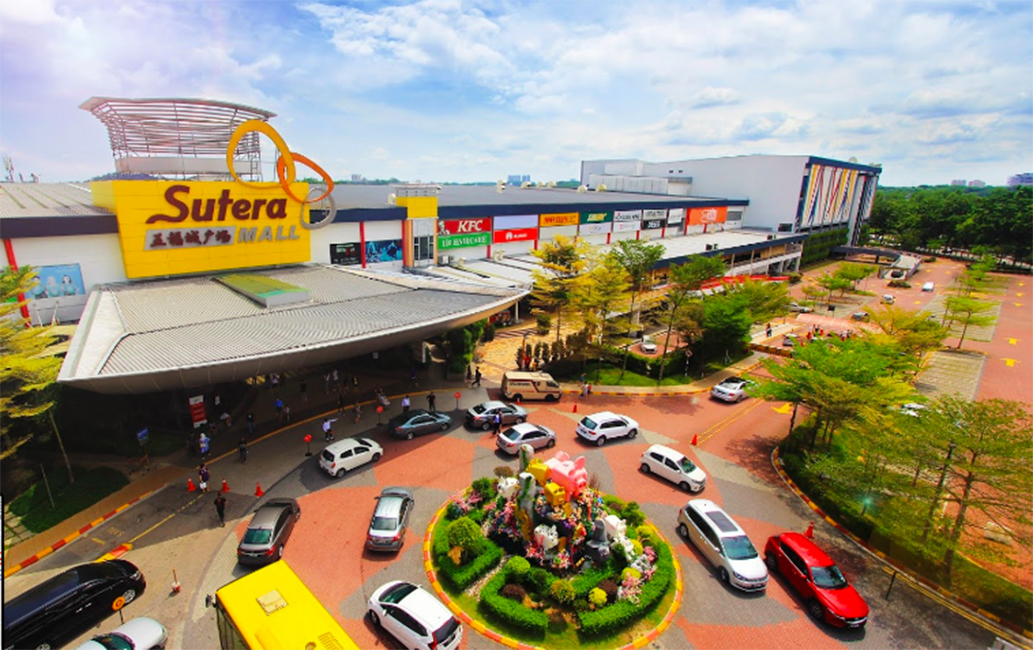 While this means there's none of the glitz and glam, prices are really affordable and there's plenty of good food options  and cheap massage parlours lining the roads just outside the mall.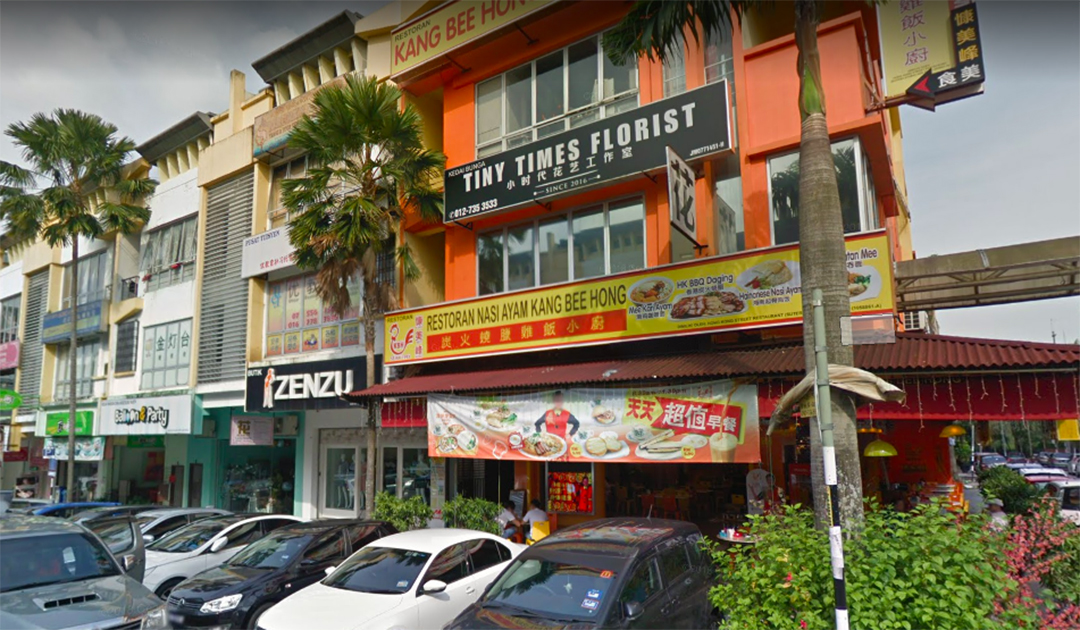 Address: Sutera Mall, 1, Jalan Sutera Tanjung 8/4, Taman Sutera Utama, 81300 Skudai, Johor, Malaysia
HOLIDAY PLAZA MALL
Old is gold, and the 34-year-old Holiday Plaza Mall is one place my family seems to drop by whenever we're in the area.
A stone's throw away from the famous KSL City Mall, the place looks somewhat dodgy on first glance but hear me out, especially if you frequent JB for your grooming needs.
When I think of Holiday Plaza, the hair and nail salons at the uppermost level immediately springs to mind, as well as the fragrant traditional kaya pastries and egg tarts sold at one corner on the first floor.
Whilst both the interior and exterior of the mall is somewhat dated decor-wise, it's what's on the inside that counts right?
And because people frequently overlook the drab mall in favour of its bigger and showier neighbour KSL City Mall, the prices of goods and services at Holiday Plaza can be much cheaper, which may be why this mall has managed to withstand the test of time.
Address: Jalan Dato Sulaiman, Century Garden, 80250 Johor Bahru, Johor, Malaysia
Know of any more hidden gems within the JB area to recommend? Let us know!
joeylee@asiaone.com